Adega-Museu Cella Vinaria Antiqua by Honrado Vineyards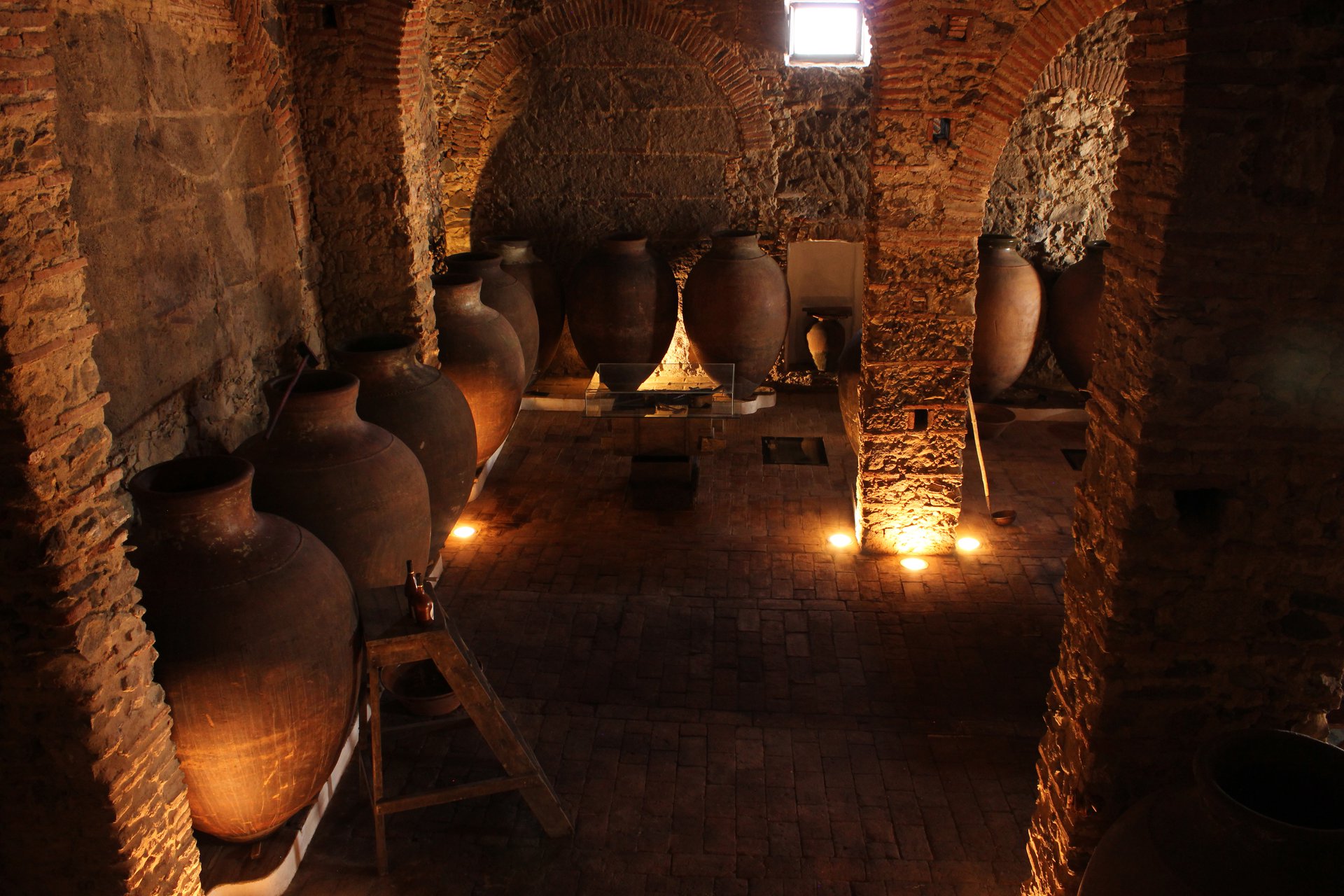 The Wine produced by Honrado Vineyards is the result of a family project between father and son who have a range of very different skills from each other, but that complement one another. Born in a family from Vila de Frades, which had the wine in their blood and history, the father António learned how to produce wine in clay pots from his great dad-uncle, when he was still a very young man. Using as main working tools the ancestral knowledge left by the Romans, and the love for the Alentejo's culture, António began to sell the Talha Wine, produced by himself, in bulk at his typical food Restaurant País das Uvas, which he founded in the early 2000s together with his wife Jacinta. In 2016, his graduated in Economics first born son, Ruben, joined the project. Passionate by marketing and with a creative/ entrepreneurial spirit, Ruben returns to his origins after a personal journey that allowed him to know and explore several cultures around the world, to lead the project and support his father in his dream of taking Talha Wine beyond the borders of Vila de Frades.
The ambition and restlessness mindset of both father and son, along with their desire to show the best of Alentejo to the rest the world, led them to build their own wine brand, and to create Honrado Vineyards - a family business focused on the production of natural Talha Wines, enriched by the knowledge passed down through three generations of the Honrado family, and that represents the purest values ​​of the traditional Talha Wine.


Adega-Museu Cella Vinaria Antiqua
The Talha Wine Workshop takes place inside a building of an ancestral Winery-Museum, located in the quiet and peaceful village of Vila de Frades in the heart of Alentejo, also known as the Capital of the Talha Wine. This historic building from the 16th century, which shelters today the amphoras owned by Honrado Vineyards, was recovered and restored to its original form, and it is now a workshop where the company's natural wines are produced.
Of undeniable mystique, the only certainty is the uncertainty of knowing all the secrets that the incredible building with Roman inspirations keeps in its walls. The oldest people in Vila de Frades remember it as a tavern, a restaurant, a grocery store, and even a warehouse.
Services
Wine tourism:
Wine tasting
Visit to the vineyards and winery
Wine bar
Store
Meal service