Casa Agrícola Alexandre Relvas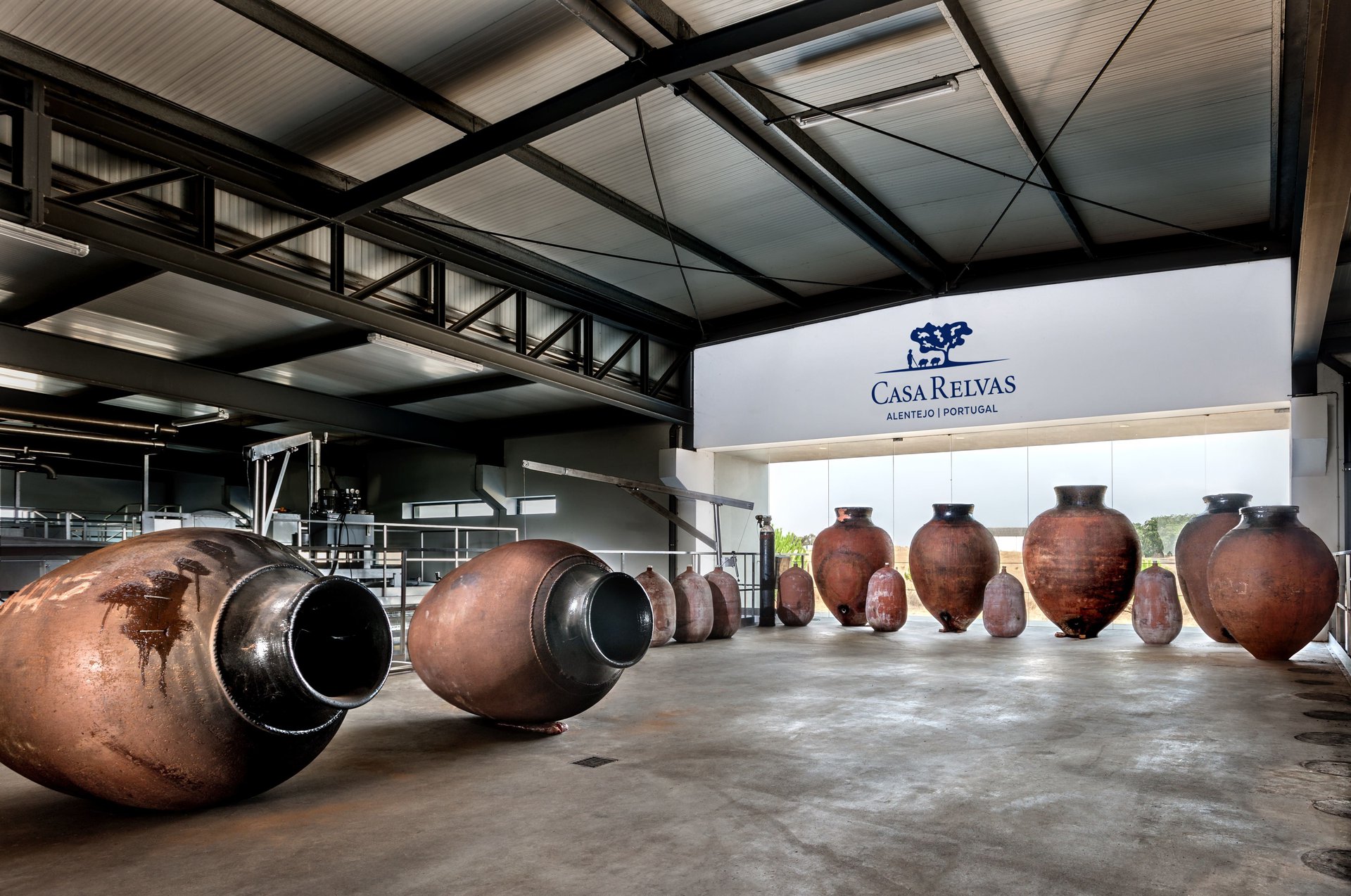 Location
Herdade da Pimenta
7005-752 S. Miguel de Machede, Évora
38º 38' 27.50'' N, 7º 44' 25.82'' W
View Location on Map
Contacts
Telm.: +351 917 295 358
Tel.: +351 266 988 034
Fax: +351 266 988 035
Casa Agrícola Alexandre Relvas is a family project that began in 1997 and already has the dedication of two generations. The company manages 350 hectares of vineyard and produces 6 million bottles per year, 70% of which are exported to more than 30 countries. In the last 10 years our wines have won more than 300 gold medals in international competitions and have received the highest scores throughout specialized press (Decanter, Wine Spectator, Wine Enthusiast and Wine and Spirits).
Extending our activity to wine tourism was inevitable, considering the growing affirmation of Alentejo´s wine region, the increase of tourists and our own desire of maintaining a close relationship with our customers. Since spring 2016 we invite you to enjoy the beauty and tranquility of Alentejo, in the good company of our wines. Visitors have the opportunity to fully experience our work, from the vineyard, to the wine cellar, laboratory, as well as filling and bottling areas.
The architectural attraction of our winery Herdade da Pimenta, located in S. Miguel de Machede, Évora – a cork-clad building - and the bucolic atmosphere of Herdade de São Miguel, in Redondo, are the starting points for our wine tourism programme, which is based on a tailor-made and exclusive service. Besides the classic tour&tasting, we propose seasonal activities which follow the wine's calendar. You can get to know more about the various Portuguese grape varieties, unravel ancient winemaking techniques, join our harvest team or stomp grapes with your feet!
Through wine, we promote the discovery of Alentejo's most genuine cultural manifestations, a journey that meets at the same time authentic traditions and contemporary experiences. And because the serenity of the landscape invites to a dolce far niente, we created the "siesta" tree – a comfortable hammock hanged under the shade of cork oaks, where you can take a rest lullabied by nature.
Our Wine Tourism team is keen to host, taking special care of all the details for providing you with unforgettable experiences.
In Alentejo time slows down in good company ...
Services
Experiences in wine tourism:
Guided tours to the wineries
Wine tastings
Catering service – wine and food pairings
Seasonal Programmes

Activities with the local community and regional partners:
Courses of Alentejo's gastronomy;
Tours to cork´s transformation unit
Organic olive oil mill, traditional cheese factory, bakery and pottery
Team Building and Corporate Events

Hotel Services (if applied):
No accommodation. The winery established several partnerships with hotel units in the region.