Casal Sta. Maria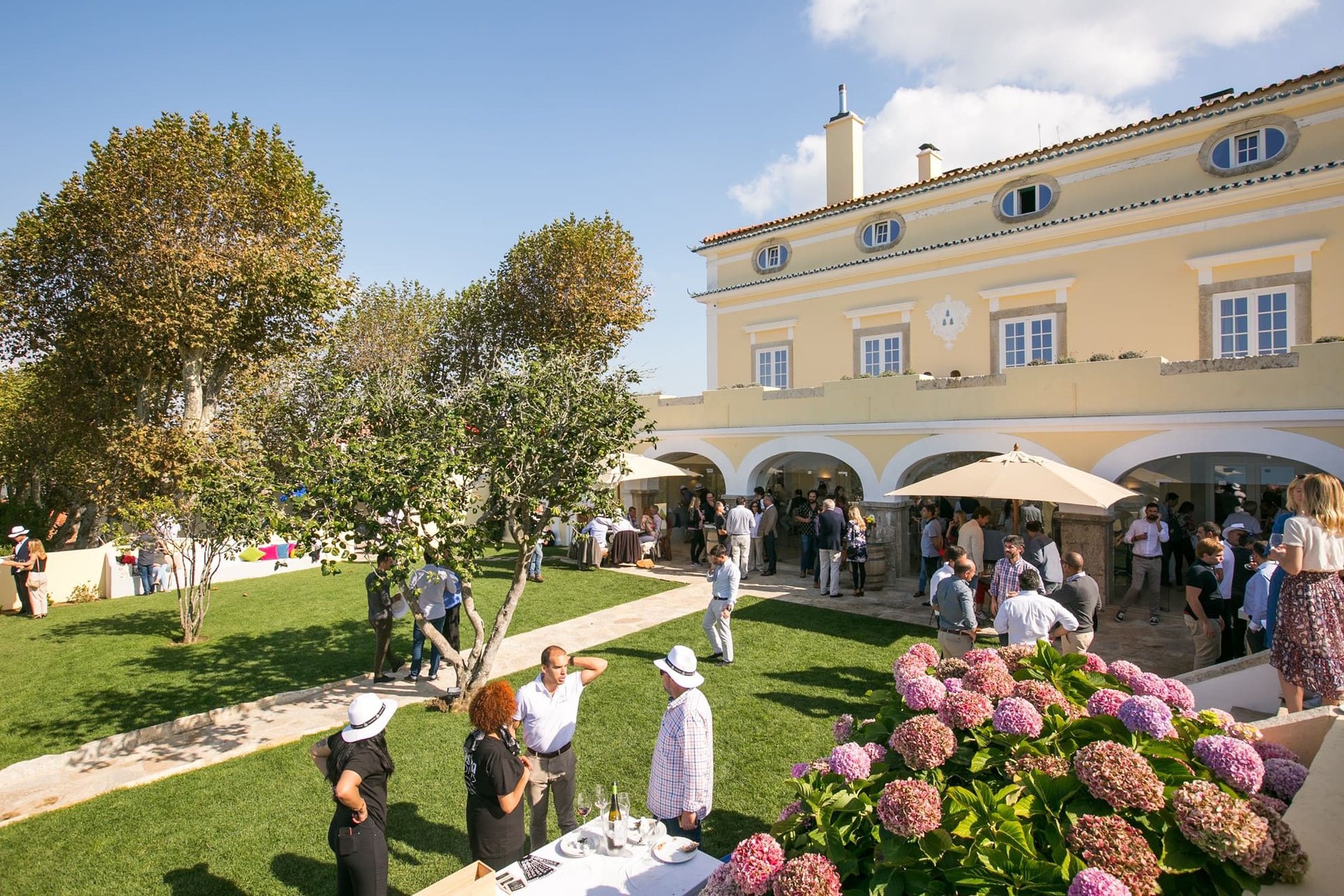 Location
Rua Principal, nº 18/20 Casas Novas
2705-177 Colares – Sintra
38º 47' 37.56'' N, 9º 27' 38.89'' W
View Location on Map
Located in the historic region of Colares, on the slopes of Serra de Sintra, the vineyards of Casal Sta. Maria are set in a wonderful landscape over the sea, at the westernmost point of continental Europe.
They were planted in 2006 by Baron Bodo von Buremmer, who was 96 years old at the time, with the intention of producing high quality wines, expressing the unique terroir of this estate which was his passion respecting the environment and dignifying the region.

Sandy loamy soils with large outcrops of gratine, rich in organic matter, the result of the Arabian Horse Stud Farm, which existed here in the 1970s and 1980s.
The climate is markedly Mediterranean, of the oceanic subtype due to the proximity to the Atlantic Ocean, with mild temperatures, fog and humid northerly winds, which sometimes blow which sometimes blow strongly and punish the vines.

The grape varieties planted were specially chosen; Malvasia de Colares, Chardonnay, Sauvignon Blanc, Riesling and Petit Manseng. In the case of the red varieties, Touriga Nacional, Merlot and Pinot Noir, the latter showing an extraordinary adaptation to Colares.

White wines are evocative of the sea, very aromatic, fresh, mineral, elegant, balanced, not very alcoholic and with the particularity of having strong salty notes. They are wines with great ageing potential complex and characterful, expressing well this unique terroir.
The red wines, which come from vineyards leaning against the Sintra Mountains, protected from the sea by a trees, evoke the forest and have the characteristics of a cool climate. They are lively in colour, with the aromas of the grape variety are very evident, with balsamic and earthy notes, some minerality and a medium body, elegant, with great freshness and persistence.
Services
Guided tours with wine tasting (Premium 6 and Standard 3), by prior booking, for a minimum of two people
Tapas, lunches and dinners, combined with the tours and wine tasting, available by appointment for a minimum of four people
Blending Workshop with the oenologist - Create your own wine
Awards
Mar de Rosas, Best Rosé in Portugal – Grandes Escolhas 2018
Malvasia DOC 2015, Best whites of the year – Grandes Escolhas 2019
"Concours Mondial du Sauvignon 2014" Bordeaux – Sauvignon Blanc 2013 – Silver Medal
China Wine & Spirits Awards" Hong-Kong – Sauvignon Blanc 2013 – Silver Medal
"Revista de Vinhos (Portuguese wine magazine)": Pinot Noir 2011 – 17/20 Late Harvest 2011- 17/20, Sauvignon 2013 – 16,5/20
Dr. Baron Bruemmer, the owner of Casal Sta. Maria, was awarded with the Gold Medal of Merit by the "Câmara Municipal of Sintra", delivered by President Dr. Basílio Horta for the extraordinary success in producing wine with his team.