News
International Chefs Congress 2013
Press Release ViniPortugal
23 September 13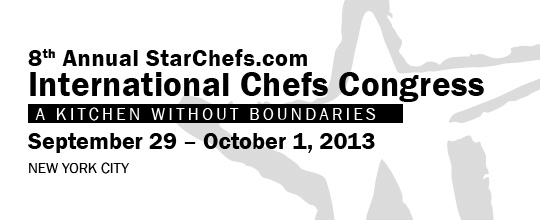 A ViniPortugal vai participar no International Chefs Congress de 29 de Setembro a 1 de Outubro em Nova Iorque, EUA.
O International Chefs Congress é um evento culinário de 3 dias que reúne mais de 140 dos mais criativos e reconhecidos chefs, gastrónomos, barmen e sommeliers, que apresentam as suas novas criações aos seus colegas. Durante os 3 dias, decorrerão diversas apresentações, demonstrações e workshops dos profissionais das várias áreas.

A ViniPortugal associou-se directamente a 3 destes eventos, cujas temáticas estão intimamente relacionadas com o vinho:


- Seminário "Portuguese Wines & Food Pairing": Seminário apresentado por um Chef e um Sommelier e que se destina a 60 profissionais, entre chefs, sommeliers, wine directors, F&B managers, gestores de restaurante, directores de hotéis, etc. Será uma óptima oportunidade para dar a conhecer os Vinhos Portugueses a um público de decisores de compra.


- Sommelier Slam: é um dos principais eventos do congresso, desenrola-se ao longo dos 3 dias do evento, e consiste numa competição entre 12 dos mais promissores Sommeliers (avaliados por um júri composto por sommeliers de alguns dos restaurantes mais reputados dos Estados Unidos). 15 Vinhos Portugueses serão incluídos na selecção de vinhos que serão provados ao longo das várias etapas da competição. Nessas etapas os concorrentes terão que efectuar uma apresentação dos vinhos, realizar provas cegas, provas de food & wine pairing, etc.


- Sommelier Bar: durante todo o evento estará a funcionar um bar de sommeliers, onde os convidados podem degustar vinhos de todo o Mundo. É uma zona de grande tráfego e onde os Vinhos de Portugal terão um sommelier dedicado a apresentar cada um dos vinhos portugueses que se inscreverem na acção.
Lastest News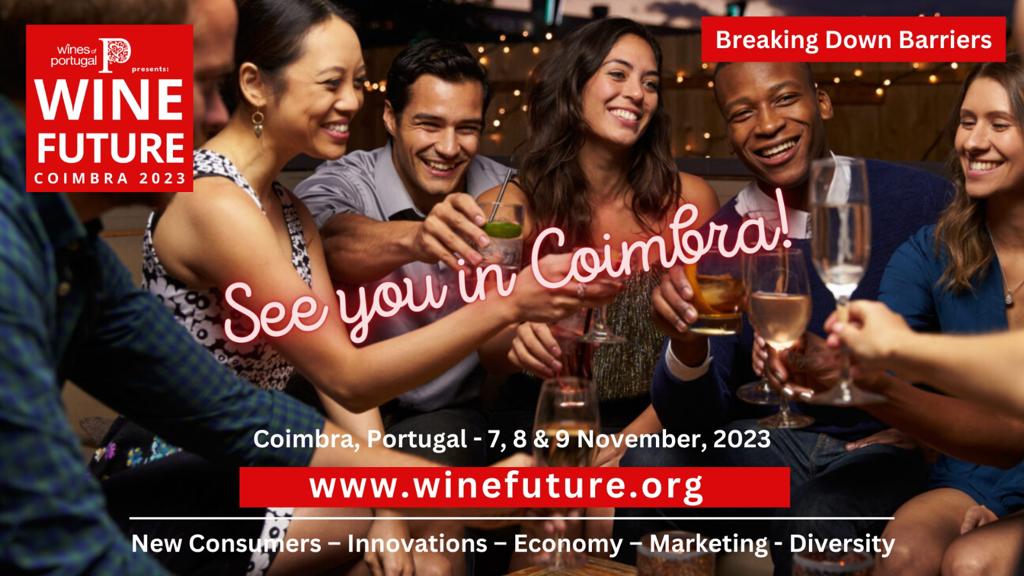 Ações em Portugal
31 October 23
Wine Future November 7th to 9th 2023
The 4th edition of Wine Future, which will take place between the 7th and 9th of November this year, will be held at the Convento de São Francisco in Coimbra. This 2023 edition is being co-organised by Wines of Portugal and Chrand Events. "Breaking Barriers" will be the theme of this, the largest meeting dedicated to wine held in Portugal, presenting participants with some of the most influential and respected names in the world of wine, but also with illustrious personalities from other sectors and even voices from competing industries.

Tickets can be purchased on ticketline: https://ticketline.sapo.pt/en/evento/wine-future-2023-75233
Read more