News
Franceses à descoberta do vinho português em Paris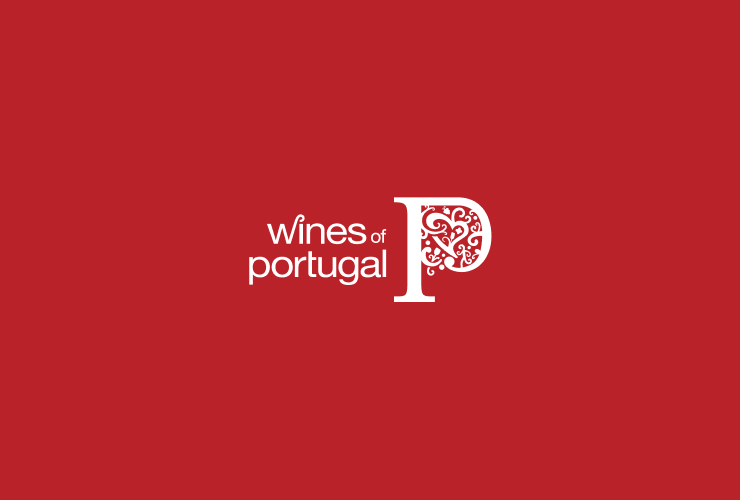 A organização já avançou que a segunda edição do salão dos vinhos portugueses vai acontecer daqui a dois anos e "nos próximos tempos vai trabalhar para fazer mais promoção dos vinhos de Portugal".
A primeira edição do Salão do Vinho Português, que terminou esta segunda-feira, contou com a visita de "entre três a cinco mil pessoas", na maioria franceses, disse à Lusa o escansão Michaël Morais, um dos organizadores da iniciativa inédita de lusodescendentes, com o apoio da Viniportugal. O Salão do Vinho Português começou decorreu no passado fim de semana, no Parc Floral de Paris, e reuniu "86 produtores de vinho e bastantes franceses que vieram descobrir os vinhos portugueses", referiu Roméo de Amorim, que também organizou o salão. "Foi um sucesso. (…) Tivemos a visita de vários escansões, como David Biraud, que foi o segundo melhor "sommelier" do mundo. Esta gente dá importância aos vinhos portugueses e é uma confirmação da qualidade dos vinhos", explicou o lusodescendente de 34 anos. Roméo Amorim afirmou que "ainda é cedo para conhecer o volume de negócios", sublinhando que os expositores vieram mais para "encontrar contactos" e tendo expectativas que o salão vai contribuir para o crescimento das vendas de vinhos portugueses em França nos próximos tempos. "As pessoas que participaram nas "masterclasses" ficaram muito surpreendidas com os vinhos portugueses. Houve temas como a harmonização dos queijos franceses com os vinhos portugueses, os vinhos velhos. As pessoas gostaram muito e quanto mais os franceses provam os vinhos portugueses, mais compram. O mais importante é dar a conhecer os vinhos", afirmou. O salão contou, ainda, com um concurso dos melhores vinhos portugueses, presidido por Michaël Morais, no qual se premiaram os melhores Porto branco, Porto tinto, vinho da Madeira, vinho tinto, vinho branco, vinho rosé, espumante e vinho verde. Micaël Morais é "sommelier" num restaurante com uma estrela Michelin em Paris, onde serve o cocktail "a Portuguesa", feito a partir de vinho do Porto, pimenta vermelha, bagas de zimbro, cravos-da-Índia, licor Chartreuse e espumante rosé. Saiba mais em: http://www.revistaport.com/franceses-a-descoberta-do-vinho-portugues-em-paris/
Lastest News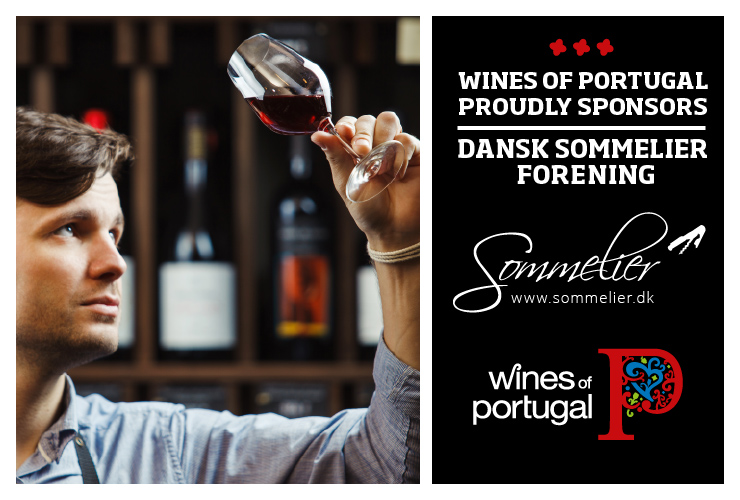 Wines of Portugal is one of the sponsors of the Danish Association of Sommeliers
Wines of Portugal is one of the sponsors of the Danish Association of Sommeliers in 2021.
Read more about the Danish Sommeliers Association here: https://sommelier.dk.
Read more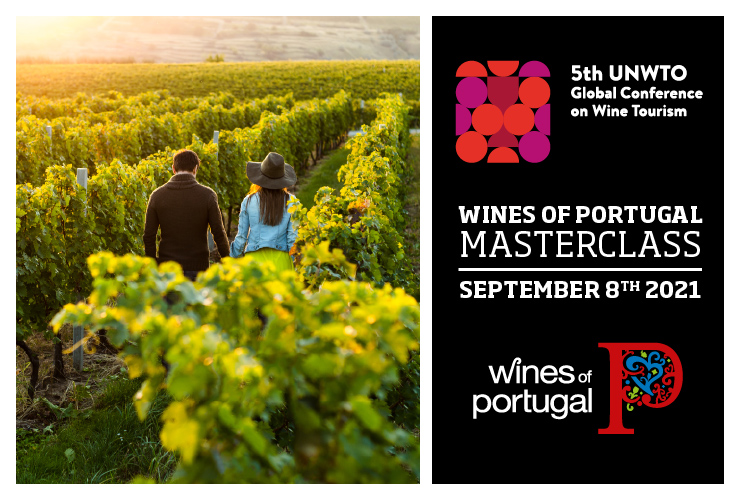 Wines of Portugal participates in the 5th Global Wine Tourism Conference
The 5th Global Wine Tourism Conference this year takes place in Portugal, from the 8th to the 10th of September, in Monsaraz.
Wines of Portugal collaborates with Portugal's Tourism Institute in this initiative through the organization of a Masterclass, which will take place on the first day of the event (September 8th), from 12:00 to 14:30, where there will be a Wine Tasting of the 14 Portuguese Wine Regions addressed to around 50 international participants who will be at the Conference.
Read more