News
Vinhos Portugueses premiados no Ultimate Wine Challenge 2016
Prémios e Rankings
8 November 16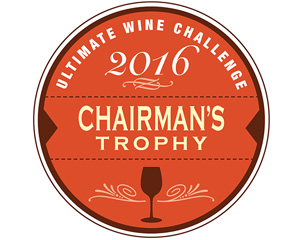 Os Vinhos de Portugal conquistam 43 medalhas no concurso internacional Ultimate Wine Challenge
O Ultimate Wine Challenge 2016 avaliou mais de 1200 vinhos tranquilos, fortificados e espumantes, cidras e sakes de todo o mundo. Portugal distinguiu-se com 43 premiações entre as quais 2 Chairman's Trophies, 8 Finalist Awards and 8 Great Value. Os Chairman's Trophies foram atribuídos aos vinhos Cabo da Roca Winemaker's Selection Red 2015 (95 pontos) da região de Lisboa e Quetzal Reserva Branco Antão Vaz 2013 (94 pontos) da região do Alentejo. As regiões do Alentejo e Lisboa foram as mais premiadas, com 12 e 13 medalhas respectivamente.
Liderado pelo Fundador e Presidente do Painel de Jurados Paul Paul Pacult, o Ultimate Wine Challenge (UWC) 2016 reunirá nove dos mais importantes especialistas em vinho,compradores e jornalistas. Entre as personalidades mais conhecidas encontram-se Doug Frost, Master Sommelier, Master of Wine, jornalista e comprador; Tracy Ellen Kamens, Ed. D, DWS, consultor; Jack Mason, Master Sommelier; Tess Rose Lampert, wine educator; Patricia Savoie, jornalista de vinho; Francis Schott, restaurateur e comprador e Jennifer Simonetti-Bryan, Master of Wine.
Saiba mais sobre os vinhos portugueses premiados aqui.