News
Vinhos de Portugal distinguidos no "Top 100 Cellar Selection"
Prémios e Rankings
7 November 16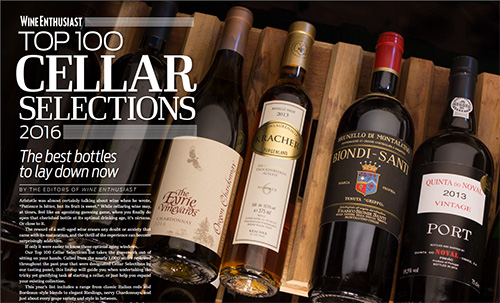 A Wine Enthusiast selecionou sete vinhos portugueses com potencial para evoluir e melhorar ao longo dos anos
O vinho Quinta Vale do Meão 2013 da região do Douro destacou-se na quinta posição do "Top 100 Cellar Selection" com 97 pontos. No total, a Wine Enthusiast distinguiu sete vinhos Portugueses com pontuações acima dos 95 pontos. Portugal foi o quarto país mais premiado, a seguir aos EUA, França e Itália. A região do Porto e Douro destacou-se com cinco vinhos tranquilos e um porto.
O painel de degustação da Wine Enthusiast avaliou quase 1000 vinhos ao longo do ano passado. O Top 100 Cellar Selections incluiu aqueles que, de acordo com os críticos, vão envelhecer e evoluir de forma excelente durante os próximos anos.
Top 100 Cellar Selections of 2016
#5 Quinta do Vale Meão 2013 Red Wine (Douro) – 97 pontos
#23 Mouchão 2010 Red (Alentejo) – 95 pontos
# 35 Casa Ferreirinha 2007 Reserva Especial (Douro) – 97 pontos
#43 Quinta do Noval 2013 Vintage Port – 95 pontos
#54 Wine & Soul 2013 Pintas (Douro) – 96 pontos
#65 Quinta da Romaneira 2012 Reserva (Douro) – 95 pontos
#86 Vinha Paz 2012 Reserva (Dão) – 95 pontos
Lastest News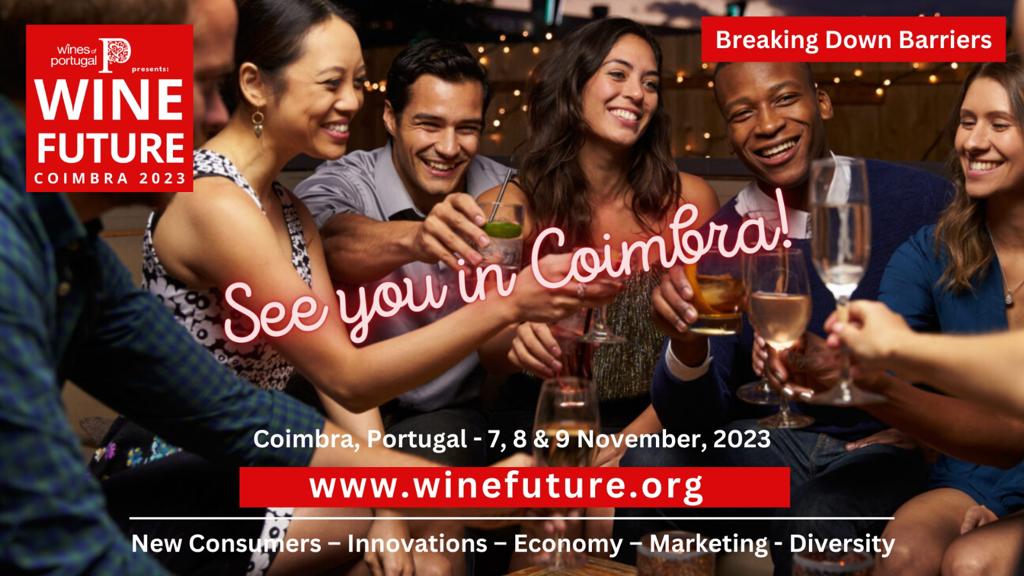 Ações em Portugal
31 October 23
Wine Future November 7th to 9th 2023
The 4th edition of Wine Future, which will take place between the 7th and 9th of November this year, will be held at the Convento de São Francisco in Coimbra. This 2023 edition is being co-organised by Wines of Portugal and Chrand Events. "Breaking Barriers" will be the theme of this, the largest meeting dedicated to wine held in Portugal, presenting participants with some of the most influential and respected names in the world of wine, but also with illustrious personalities from other sectors and even voices from competing industries.

Tickets can be purchased on ticketline: https://ticketline.sapo.pt/en/evento/wine-future-2023-75233
Read more