News
Vinhos de Portugal conquistam medalhas no Decanter World Wine Awards
Press Release ViniPortugal
15 June 16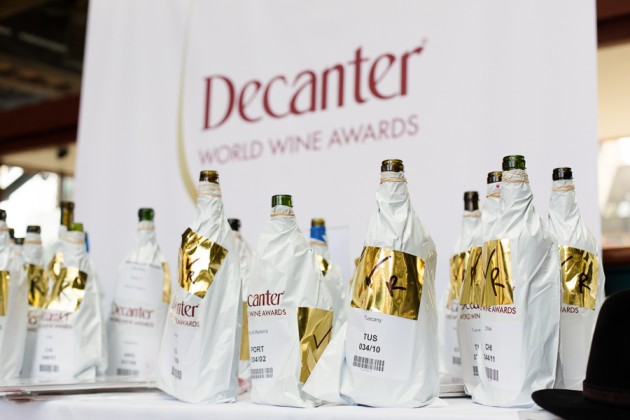 Portugal destaca-se pela positiva com 578 vinhos premiados no conceituado Decanter World Wines Awards (DWWA), concurso internacional promovido pela revista de referência inglesa, Decanter
A edição de 2016 do concurso Decanter World Wine Awards premiou 578 vinhos portugueses. Os fortificados Verdelho Blandy's 1979, da região da Madeira e o Moscatel Bacalhôa 2013, da Península de Setúbal arrecadaram 2 das 31 medalhas "Platina - Melhor da Prova" atribuídas durante o concurso, anteriormente conhecidas como troféus internacionais. Portugal somou ainda 7 medalhas Platina, 33 medalhas de ouro, 127 de prata e 229 de bronze.
A França foi a nação que arrecadou mais medalhas "Platina - Melhor da Prova" (9), tendo ficado à frente do Chile (6), Espanha (4) e Austrália (3). Em Portugal, a região do Porto e Douro foi a mais premiada com 225 medalhas, seguindo-se do Alentejo com 139 medalhas.
Cerca de 16.000 vinhos foram julgados em prova cega por 240 dos melhores palatos do mundo, incluindo 69 Masters of Wine e 26 Master Sommeliers, durante uma semana, no Tobacco Dock em Londres.
Platina - Melhor da Prova
Verdelho Blandy's 1979, Madeira
Moscatel Bacalhôa 2013, Península de Setúbal
Platina
Moscatel 5 years NV, Bacalhôa, Península de Setúbal
Bulas 2011, Porto
Duque de Bragança, 20 Year Old Tawny NV, Ferreira, Porto
Colheita Kopke, 1941, Porto
Finest Reserve NV, Marks And Spencer, Porto
Pêra-Grave, Reserva 2013, Alentejo
Alvarinho Soalheiro 2015, Monção e Melgaço, Vinho Verde
Veja a lista completa de resultados aqui.
Lastest News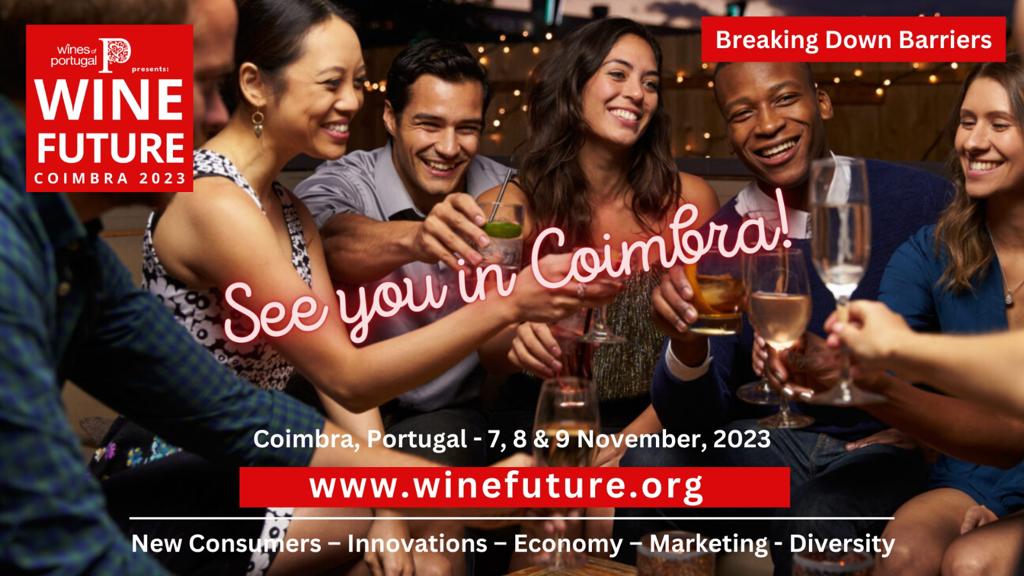 Ações em Portugal
31 October 23
Wine Future November 7th to 9th 2023
The 4th edition of Wine Future, which will take place between the 7th and 9th of November this year, will be held at the Convento de São Francisco in Coimbra. This 2023 edition is being co-organised by Wines of Portugal and Chrand Events. "Breaking Barriers" will be the theme of this, the largest meeting dedicated to wine held in Portugal, presenting participants with some of the most influential and respected names in the world of wine, but also with illustrious personalities from other sectors and even voices from competing industries.

Tickets can be purchased on ticketline: https://ticketline.sapo.pt/en/evento/wine-future-2023-75233
Read more