News
Vinhos de Portugal à prova em Londres
Press Release ViniPortugal
3 March 15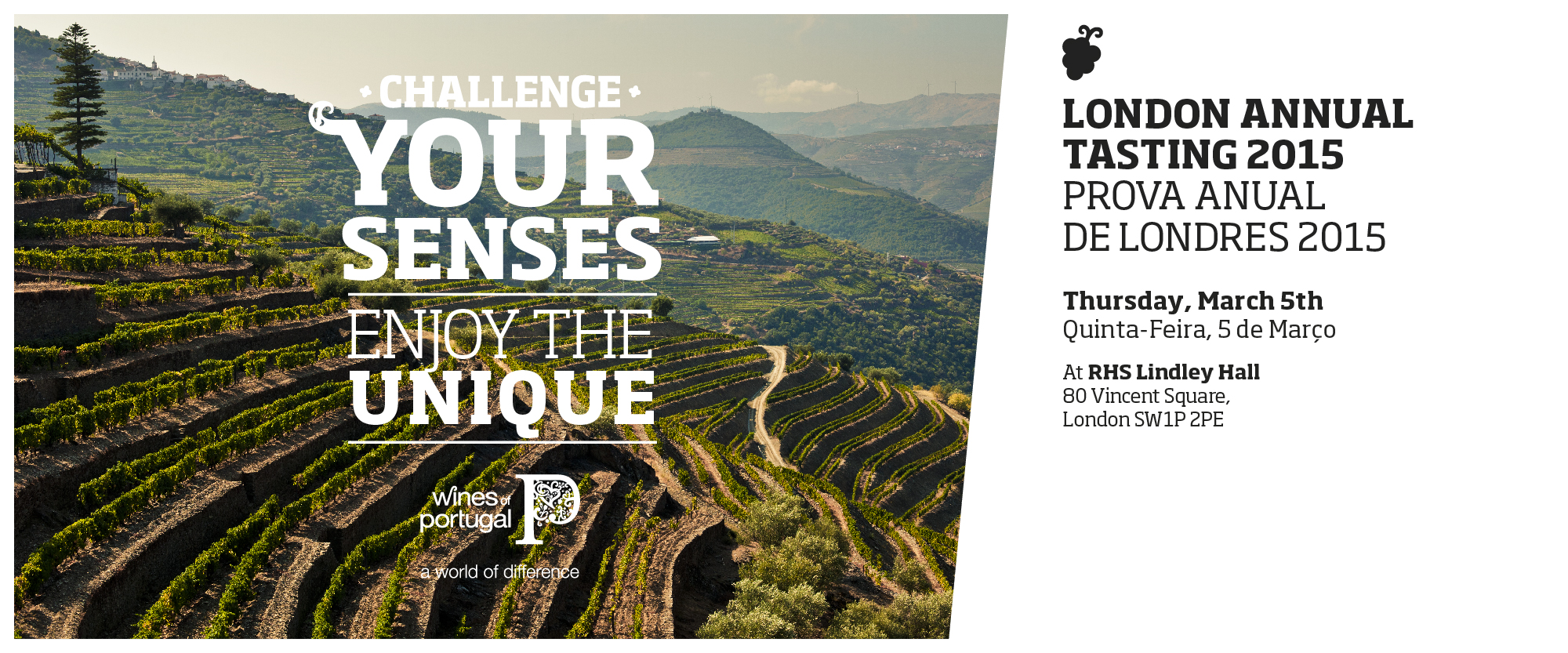 Prova Anual Vinhos de Portugal de Londres na próxima quinta-feira, dia 5 de Março, no RHS do Lindley Hall
126 produtores nacionais, de 11 regiões vinícolas, apresentam diversas novidades, novos vinhos portugueses e vintages, na Prova Anual de Londres, no próximo dia 05 de Março, no RHS do Lindley Hall, a partir das 10h.


A Prova Anual dos Vinhos de Portugal terá este ano dois espaços de destaques: Vinho Verde onde será evidenciada a qualidade da região, excelentes blends, castas únicas e emocionantes e vinhos complexos e premium, e Vinho do Porto, que estará em destaque pelo segundo ano consecutivo, divulgando os novos vintages (2012).


Serão organizados diversos seminários que guiarão os visitantes pelos diversos temas:


Programa:


10:00 – abertura do evento
11:00 – 11:40 - The Vinho Verde Revolution, – Haven't you heard? Vinho Verde is making a comeback. Seminário conduzido pelo Master of Wine Tim Atkin
12:30 – 14:00 - Almoço
14:40 – 15:20 - Food-Friendly Classics for any Restaurant, ministrado pelo Master Sommelier Adam Pawlawski
15:40 – 16:20 - The Essential Portugal, orientado por Charles Metcalfe
16:40 – 17:20 – Ports: Old Whites, New Discoveries: Showcases apresentados por Paulo Pinto do IVDP
18:00 – Encerramento do evento


Os vinhos portugueses pretendem capitalizar o crescente reconhecimento internacional dos vinhos portugueses e demonstrar a elevada qualidade associada a uma excelente relação de valor e variedade, procurando com a Prova Anual em Londres cativar o interesse dos compradores, distribuidores, jornalistas de referência, líderes de opinião e público em geral.


O Reino Unido é um mercado tradicional com extrema importância ao nível de formação de opinião e liderança de tendências seguidas por outros mercados a nível mundial. Apresenta-se como uma porta para outros países e constitui o terceiro mercado de exportação dos vinhos portugueses em valor.
Lastest News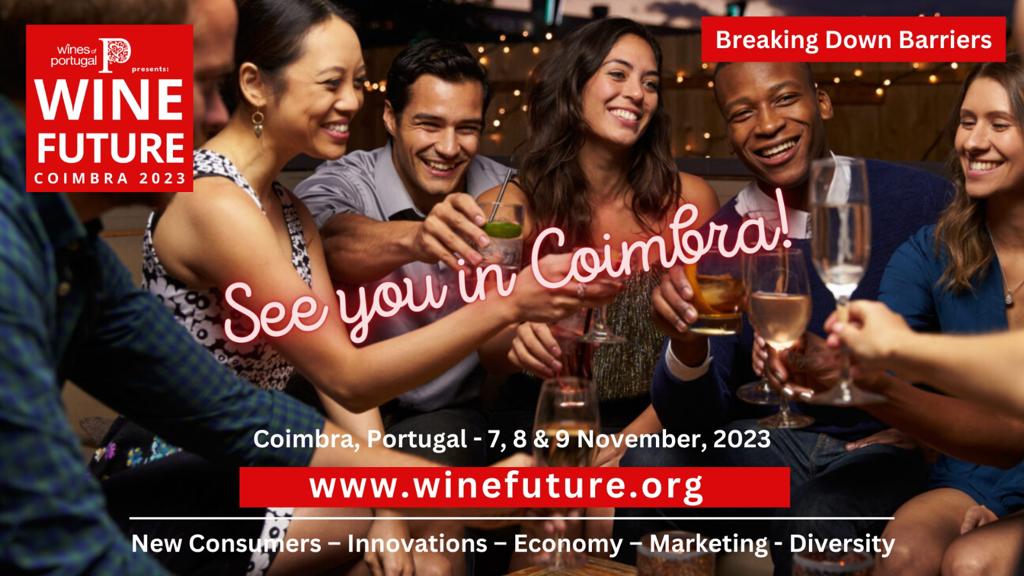 Ações em Portugal
31 October 23
Wine Future November 7th to 9th 2023
The 4th edition of Wine Future, which will take place between the 7th and 9th of November this year, will be held at the Convento de São Francisco in Coimbra. This 2023 edition is being co-organised by Wines of Portugal and Chrand Events. "Breaking Barriers" will be the theme of this, the largest meeting dedicated to wine held in Portugal, presenting participants with some of the most influential and respected names in the world of wine, but also with illustrious personalities from other sectors and even voices from competing industries.

Tickets can be purchased on ticketline: https://ticketline.sapo.pt/en/evento/wine-future-2023-75233
Read more