News
Vinho português no 1º lugar do Top 100 "Best Buys" da Wine Enthusiast
Prémios e Rankings
10 October 14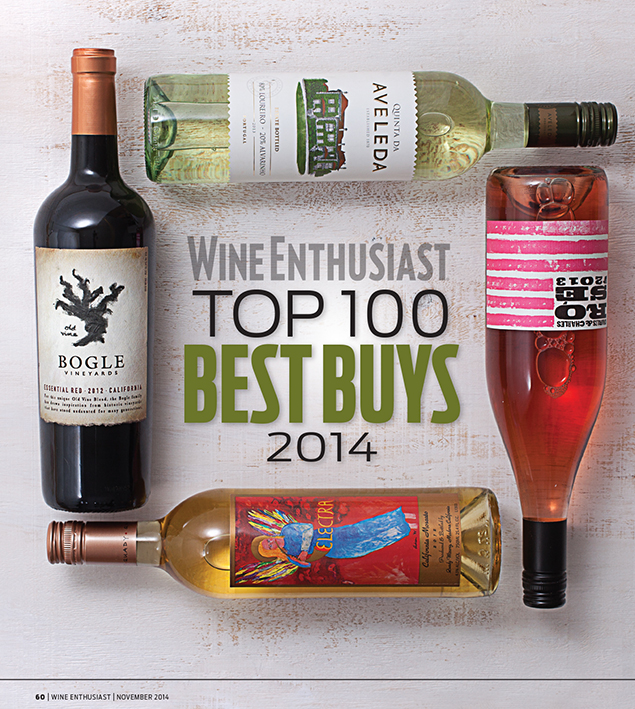 Quinta da Aveleda 2013 no 1º lugar do Top 100 da Wine Enthusiast
Entre os milhares de vinhos provados até agora desde Janeiro pela equipa de provas da revista americana Wine Enthusiast, só um chegou ao topo da lista dos 100 Best Buys: trata-se do branco Quinta da Aveleda 2013, um lote de Loureiro e Alvarinho.

Esta é a segunda vez que um vinho luso consegue a primeira posição nesta tabela que premeia as melhores relações preço/qualidade do ano: a primeira vez foi em 2012, em que o tinto Veja 2009, do Douro (produzido pela DFJ Vinhos) alcançou esta cobiçada distinção.

Já agora, o Quinta da Aveleda, mas o colheita de 2012, tinha ocupado o segundo lugar da lista do ano passado. A classificação final dos vinhos nesta tabela resulta da nota de prova, do preço de comercialização (nunca acima de 15 dólares) e de um acerto final para garantir um leque de ofertas o mais variado possível. O Aveleda 2013 recebeu 90 pontos na nota de prova e custa 8 dólares no mercado norte-americano.

Portugal conseguiu colocar 9 vinhos na lista dos 100 primeiros, menos um que no ano passado. Mas manteve o terceiro lugar no ranking de países mais premiados, atrás dos Estados Unidos (a jogar em casa) e da França.

Outros vinhos portugueses estiveram em destaque: especialmente o duriense Assobio 2011, do Esporão, no 4º lugar (e 94 pontos de classificação) e o Portada Winemaker's Selection tinto 2011, da DFJ Vinhos (Lisboa, 90 pontos), que ficou em 8º lugar. Portugal conseguiu assim colocar 3 vinhos nos 10 primeiros lugares.
Eis os outros magníficos:

19º Vinhas Altas tinto 2012, Caves Velhas (Tejo, 90 pontos)
33º Muros Antigos Escolha branco 2012, Anselmo Mendes (Vinho Verde, 91 pontos)
38º Parcelas tinto 2010, Quinta de Porrais (Douro, 92 pontos)
49º Casa de Vilacetinho Grande Escolha branco 2012 (Vinho Verde, 89 pontos)
66º Herdade de São Miguel Colheita Seleccionada tinto 2012 (Alentejo, 90 pontos)
75º Kopke tinto 2011 (Douro, 90 pontos)


Fonte.
Revista de Vinhos
Lastest News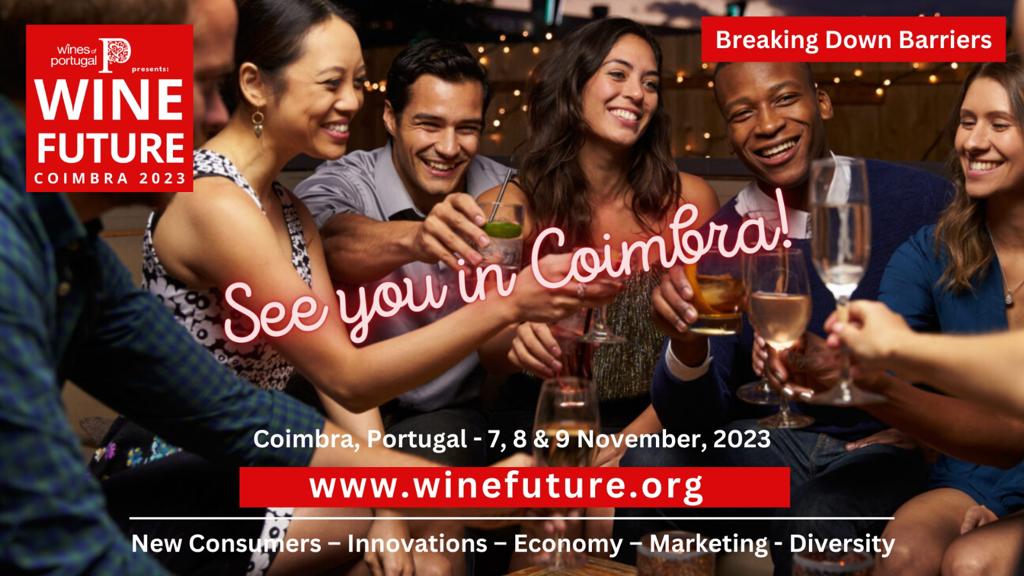 Ações em Portugal
31 October 23
Wine Future November 7th to 9th 2023
The 4th edition of Wine Future, which will take place between the 7th and 9th of November this year, will be held at the Convento de São Francisco in Coimbra. This 2023 edition is being co-organised by Wines of Portugal and Chrand Events. "Breaking Barriers" will be the theme of this, the largest meeting dedicated to wine held in Portugal, presenting participants with some of the most influential and respected names in the world of wine, but also with illustrious personalities from other sectors and even voices from competing industries.

Tickets can be purchased on ticketline: https://ticketline.sapo.pt/en/evento/wine-future-2023-75233
Read more