News
Simpósio "A Sustentabilidade da Vinha"
Outras Notícias
2 February 15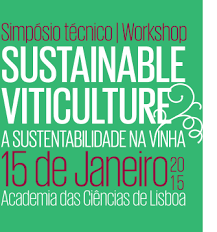 Este simpósio, face ao novo quadro de apoio comunitário, teve como objectivo sensibilizar o tecido vitivinícola nacional para este desafio.
Com a existência de estratégias para a "viticultura de precisão" a nível internacional, espera-se com este seminário ter contribuído para uma futura política concertada da fileira profissional, desde a selecção e obtenção de clones, à consequente utilização na forma de material caracterizado e certificado, produzido no nosso sector viveirista, plantado em conformidade com as recomendações adquiridas em campos experimentais regionais e correspondente ao tipo de vinho, até à arte do cultivo e da transformação.
Também foi objectivo deste simpósio criar uma equivalência de todos estes sectores profissionais (cada um no domínio da sua responsabilidade) com a investigação estatal e uma futura prioridade na definição dos objectivos em projectos interinstitucionais, como é evidente, nos países com sustentabilidade económica.



O apoio do Instituto da Vinha e do Vinho (IVV), da Agência de Promoção do Vinho VINIPORTUGAL, do Instituto de Investigação Agraria (INIAV), da Comissão Regional do Vinho do Alentejo (CVRA) e da associação de produtores de plantas de videira VITICERT, em comum com os patrocínios da Bayer e da Fundação Luso Americana (FLAD) tornaram possível a apresentação deste evento e contribuíram para o sucesso do mesmo.


As apresentações e imagens do evento já se encontram disponíveis emhttp://www.viticulturasustentavel.com/ e poderá ver todo o Simpósio aqui.
Lastest News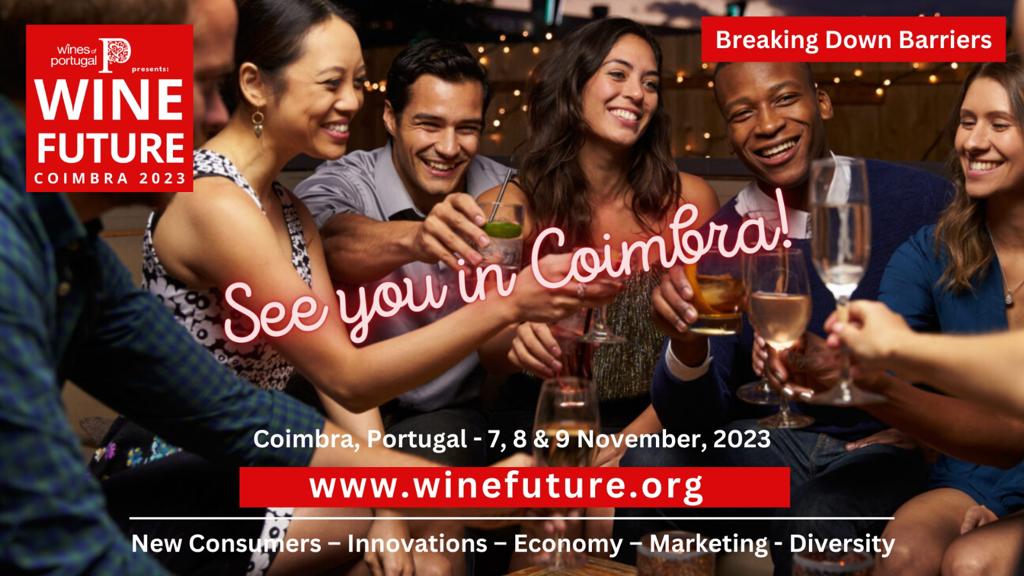 Ações em Portugal
31 October 23
Wine Future November 7th to 9th 2023
The 4th edition of Wine Future, which will take place between the 7th and 9th of November this year, will be held at the Convento de São Francisco in Coimbra. This 2023 edition is being co-organised by Wines of Portugal and Chrand Events. "Breaking Barriers" will be the theme of this, the largest meeting dedicated to wine held in Portugal, presenting participants with some of the most influential and respected names in the world of wine, but also with illustrious personalities from other sectors and even voices from competing industries.

Tickets can be purchased on ticketline: https://ticketline.sapo.pt/en/evento/wine-future-2023-75233
Read more