News
Seminário ARTE - Avanços mais Recentes em Tecnologia Enológica
Outras Notícias
16 June 14

Seminário sobre Avanços em Tecnologias Enológica dia 19 de Junho na AEVP, Vila Nova de Gaia
A ViniPortugal vem por este meio divulgar que no d
ia 19 de Junho a ADVID organizará um Seminário sobre os Avanços mais Recentes em Tecnologia Enológica (ARTE), nas instalações da Associação das Empresas de Vinho do Porto – AEVP, Vila Nova de Gaia.


Convidamos a aceder ao programa do evento, que contará com a presença de duas das mais importantes e influentes personalidades actualmente a trabalhar na Investigação e Desenvolvimento em Enologia no Mundo: Prof.ª Hildegarde Heymann (UC Davis) e Vincent Chaperon (Champagne Dom Pérignon / R&D Moët & Chandon).


Nas inscrições realizadas até dia 10 de Junho, o valor engloba o almoço. Depois desta data, por questões logísticas, o almoço terá o custo extra de 25€ (IVA incluído).

Para mais informações poderá consultar o sítio da ADVID.
Lastest News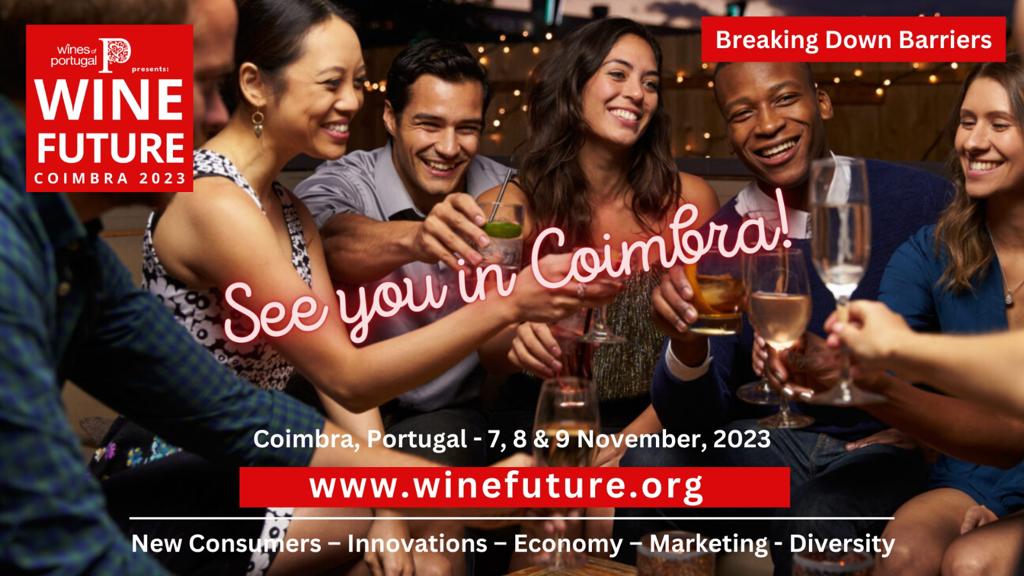 Ações em Portugal
31 October 23
Wine Future November 7th to 9th 2023
The 4th edition of Wine Future, which will take place between the 7th and 9th of November this year, will be held at the Convento de São Francisco in Coimbra. This 2023 edition is being co-organised by Wines of Portugal and Chrand Events. "Breaking Barriers" will be the theme of this, the largest meeting dedicated to wine held in Portugal, presenting participants with some of the most influential and respected names in the world of wine, but also with illustrious personalities from other sectors and even voices from competing industries.

Tickets can be purchased on ticketline: https://ticketline.sapo.pt/en/evento/wine-future-2023-75233
Read more