News
Quinta dos Avidagos à Prova no Porto
Press Release ViniPortugal
30 March 17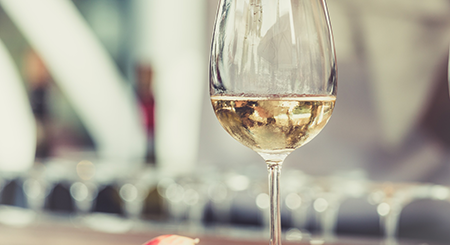 No dia 01 de Abril, sábado, pelas 18h30, na Sala de Provas do Porto
Os vinhos da Quinta dos Avidagos são o foco da prova que se realiza no próximo dia 01 de Abril, sábado, às 18.30 na Sala de Provas do Porto no Palácio da Bolsa. A iniciativa é organizada pela ViniPortugal em conjunto com a Quinta dos Avidagos no âmbito da temática da diversidade dos vinhos de Portugal.
O evento conta com o comentário de Pedro Tamagnini, que durante a prova apresentará a história da empresa e o portfólio desta marca de vinhos do Douro.
Com 4 Quintas pertencentes a família Nunes de Matos, localizadas num raio de 5km da Régua na região do Douro, a Quinta do Avidagos remodelou o antigo armazém de Vinho do Porto, para servir também de local de estagio para as barricas, e tem apostado nos mais recentes avanços tecnológicos.
Com uma extensa gama de vinhos, a Quinta da Avidagos combina enologia de vanguarda com a tradicional pisa a pé, em lagares de granito, cujo resultado é uma seleção de vinhos de excelência, com qualidade reconhecida a nível mundial, mas com carácter local.
A excelência da cultura vitícola, o uso de castas tradicionais, bem como as condições estruturais da região e humanas do projeto, têm constituído os pilares da filosofia desta produtora secular de vinho do Douro, sendo a qualidade dos seus vinhos destacada pelos críticos internacionais.
A prova tem o custo associado de 5€ e requer inscrição até dia 31 de março através do e-mail sara.monteiro@viniportugal.pt. Para garantir o seu lugar no ato da inscrição deixe seu contacto de telemóvel.
Lastest News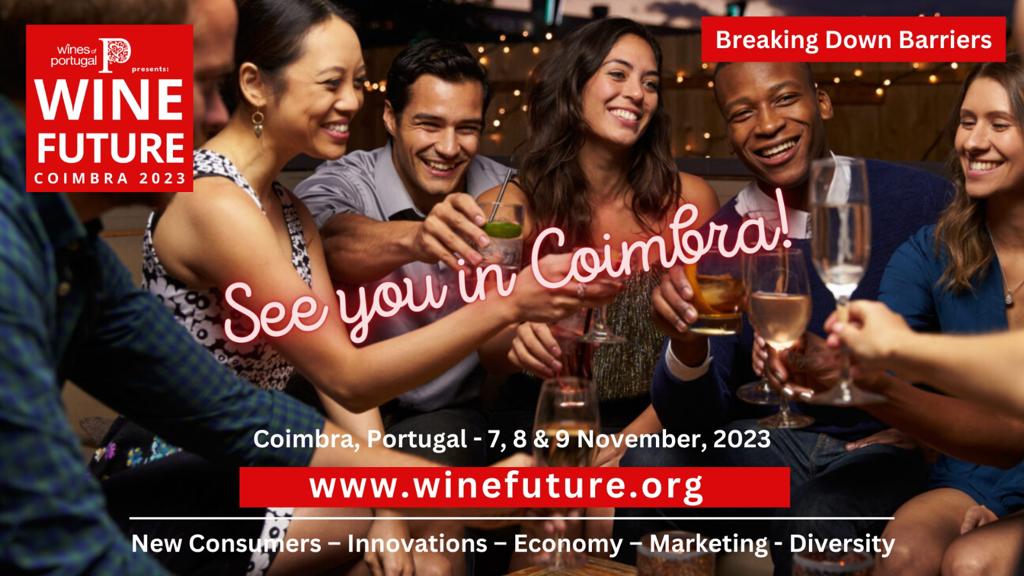 Ações em Portugal
31 October 23
Wine Future November 7th to 9th 2023
The 4th edition of Wine Future, which will take place between the 7th and 9th of November this year, will be held at the Convento de São Francisco in Coimbra. This 2023 edition is being co-organised by Wines of Portugal and Chrand Events. "Breaking Barriers" will be the theme of this, the largest meeting dedicated to wine held in Portugal, presenting participants with some of the most influential and respected names in the world of wine, but also with illustrious personalities from other sectors and even voices from competing industries.

Tickets can be purchased on ticketline: https://ticketline.sapo.pt/en/evento/wine-future-2023-75233
Read more