News
International Wine and Spirits Exhibition 2016
Outras Notícias
3 August 16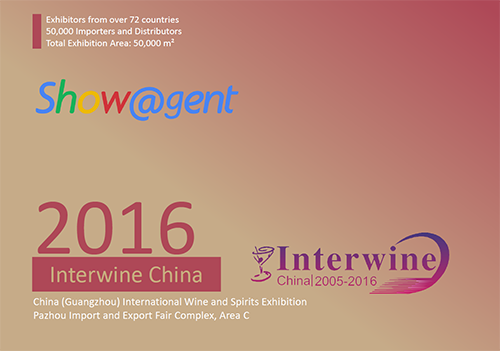 The 17th Autumn Session will be held on Nov 13th–15th, 2016
The International Wine and Spirits Exhibition is a China leading import exhibition booth selling agent located in Canton China. The 17th Autumn Session of the event will be held on Nov 13th–15th, 2016.
China(Guangzhou) International Wine & Spirits Exhibition (Interwine), founded in 2005 and located in Guangzhou, South China, is a professional imported wine feast. As an international exhibition, Interwine has established close business relationships with wineries from 72 countries.
Interwine is held twice a year: spring session and autumn session in China Import & Export Fair Pazhou Complex during May and November each year. Chinese importers, distributors and professionals will all be invited. Praised as the" Chinese Famous Wine Fair", Interwine provides professional service and builds a communication platform for exhibitors and buyers. The strong network is considered as a kind of full resources for exhibitors and buyers. Every year Interwine will organize numbers of road shows in 30 provinces of China and conduct many creative wine & spirits challenges and competitions for exhibitors. Interwine, being the largest and most professional wine & spirits event in China, is in its mature status now and will keep making progress in wine industry.
Application form here.