News
GRANDE VENCEDORES DO CONCURSO VINHOS DE PORTUGAL 2014 EM DEGUSTAÇÃO NA FEIRA NACIONAL DE AGRICULTURA
Press Release ViniPortugal
6 June 14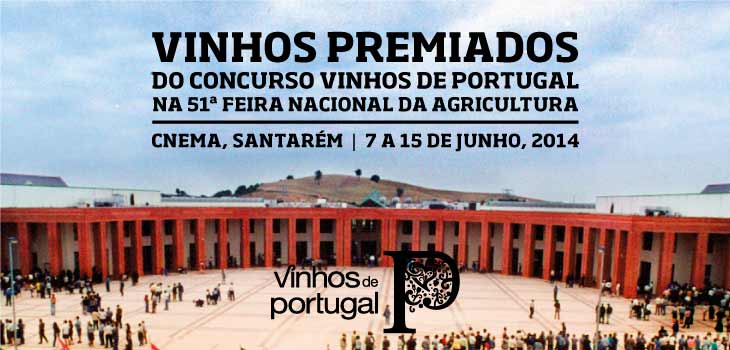 Vinhos premiados no Concurso Vinhos de Portugal 2014 em prova de 9 a 15 de Junho, no CNEMA, em Santarém
Os vinhos premiados no Concurso Vinhos de Portugal 2014 serão apresentados ao grande público na Feira Nacional de Agricultura de 9 a 15 de Junho, no CNEMA em Santarém. A degustação de vinhos distinguidos com medalhas Ouro e Grande Ouro será integrada nas sessões de showcooking e realizada às 17:30, nos dias 9, 10, 12, 13, 14 e 15 de Junho. A participação nas provas é gratuita mas requer inscrição.


O stand do Concurso receberá presencialmente dois produtores medalhados que estarão a realizar provas dos seus vinhos premiados, nos dias 09 e 11, a partir das 15h. No dia 09 a acção de degustação de vinhos será conduzida pela Marca Rozès e no dia 11 de Junho pelo H&F Verdelho.


O Concurso Vinhos de Portugal enalteceu a qualidade dos vinhos nacionais atribuindo 280 medalhas, 22 Grandes Ouros, 45 Ouro e 213 Prata. A Feira Nacional de Agricultura constituirá uma oportunidade dos consumidores degustarem vinhos medalhados de várias regiões vitivinícolas nacionais, nomeadamente das mais premiadas: Douro, Alentejo, Dão e Bairrada.
Lastest News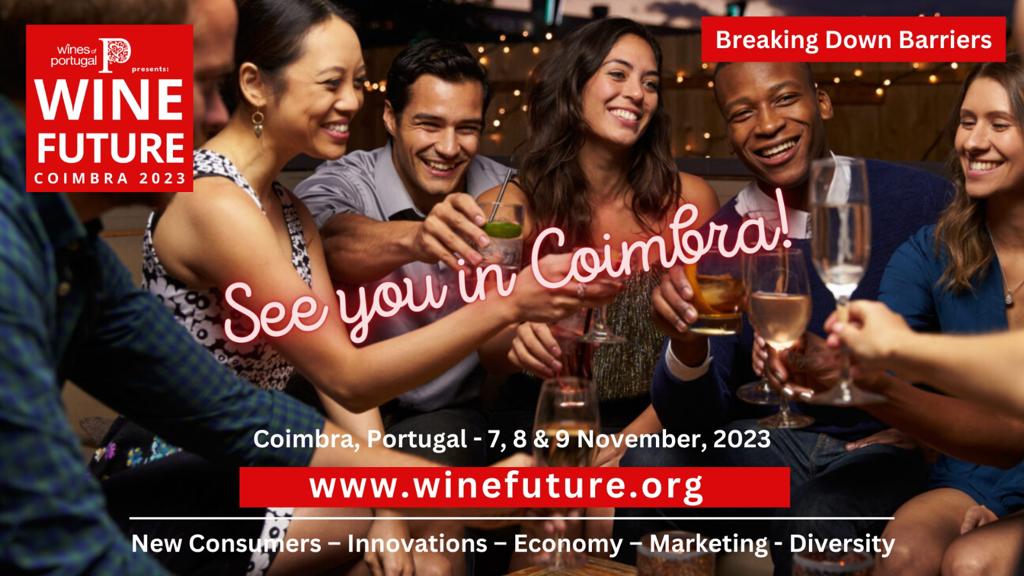 Ações em Portugal
31 October 23
Wine Future November 7th to 9th 2023
The 4th edition of Wine Future, which will take place between the 7th and 9th of November this year, will be held at the Convento de São Francisco in Coimbra. This 2023 edition is being co-organised by Wines of Portugal and Chrand Events. "Breaking Barriers" will be the theme of this, the largest meeting dedicated to wine held in Portugal, presenting participants with some of the most influential and respected names in the world of wine, but also with illustrious personalities from other sectors and even voices from competing industries.

Tickets can be purchased on ticketline: https://ticketline.sapo.pt/en/evento/wine-future-2023-75233
Read more