News
França: O vinho faz parte do património cultural
Outras Notícias
21 October 14

França reconhece, aravés de Lei, protecção especial para o vinho e terroirs vitícolas
O Diário Oficial da República Francesa acaba de publicar a lei n.º 2014-1170 de 13 de Outubro de 2014 para o futuro da agricultura, alimentação e florestas. Esta lei completa o Capítulo V, Título VI, Livro VI do Código Rural e de Pesca Marítima com o artigo L. 665-6 cujo teor é o seguinte:


"Art. L. 665-6. – O vinho, os produtos da vinha, os terroirs vitícolas assim como as sidras e as peradas, as bebidas espirituosas e as cervejas procedentes de tradições locais formam parte do património cultural, gastronómico e paisagístico protegido de França".
Depois do Uruguai e da Argentina, que reconheceram o vinho como "bebida nacional", França reconhece assim uma protecção especial para o vinho e terroirs vitícolas, integrando-os no seu património cultural, gastronómico e paisagístico. Há-que recordar que desde 2010 que a gastronomia francesa está inscrita na Lista do Património Cultural Imaterial da Humanidade da UNESCO. Trata-se de uma refeição festiva onde os comensais praticam a arte de "bem comer" e de "bem beber".
Fonte:
OIV
Lastest News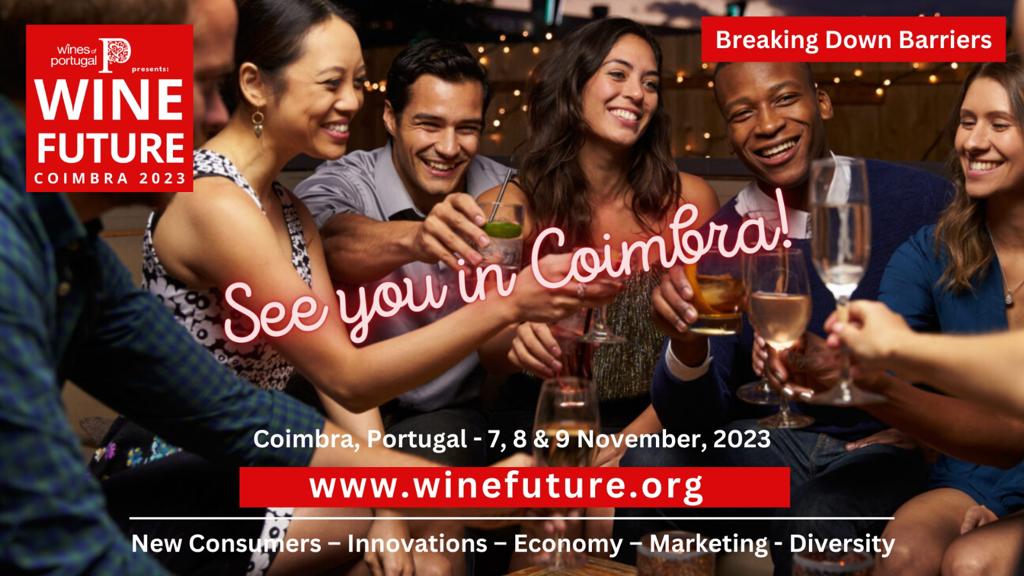 Ações em Portugal
31 October 23
Wine Future November 7th to 9th 2023
The 4th edition of Wine Future, which will take place between the 7th and 9th of November this year, will be held at the Convento de São Francisco in Coimbra. This 2023 edition is being co-organised by Wines of Portugal and Chrand Events. "Breaking Barriers" will be the theme of this, the largest meeting dedicated to wine held in Portugal, presenting participants with some of the most influential and respected names in the world of wine, but also with illustrious personalities from other sectors and even voices from competing industries.

Tickets can be purchased on ticketline: https://ticketline.sapo.pt/en/evento/wine-future-2023-75233
Read more