News
Formação a copo reforçada em Lisboa
Press Release ViniPortugal
20 February 15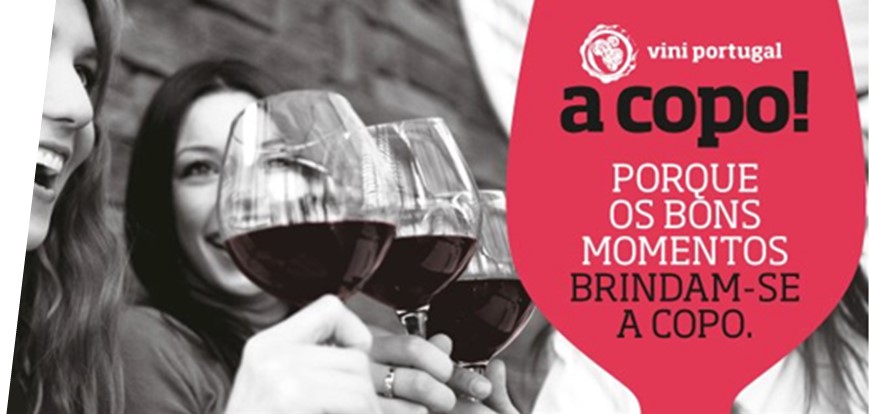 Na próxima segunda-feira, dia 23 de Fevereiro, a partir das 15h, na Sede da ViniPortugal em Lisboa
A ViniPortugal organiza mais uma formação a copo para o Canal Horeca. A formadora Daniela Macedo conduzirá a formação que será realizada na próxima segunda-feira, dia 23 de Fevereiro, entre 15h e as 18h, nas instalações da ViniPortugal, na Rua Mouzinho Silveira, em Lisboa. A acção é gratuita mas exige inscrição através do e-mail: daniela.macedo@viniportugal.pt ou através do número 213569890.


Através das formações a Copo a ViniPortugal procura reforçar junto do canal Horeca a promoção dos vinhos nacionais, incentivar o bom serviço, apostando na divulgação das vantagens da implementação de um serviço a copo de qualidade. Complementarmente um outro foco desta formação é a Educação para a moderação, que pretende sensibilizar o canal Horeca para a necessidade de promover uma nova cultura de abordagem às bebidas alcoólicas, promovendo um consumo moderado e responsável.


Em 2015 a ViniPortugal continuará a organizar formações A Copo, apostando num formato mais abrangente, abordando não só no serviço de vinho a copo, como incidindo na sensibilização para o vinho, aumento de conhecimento, introdução à especificação dos vinhos e das castas nacionais, com vista a potenciar um melhoramento do serviço de vinho nos dois principais centros turísticos nacionais.


Programa de Formação:


Local: Salas de Provas dos Vinhos de Portugal no Porto e em Lisboa


Março:

2 – Porto
30 – Lisboa


Abril

6 – Porto
20 – Lisboa


Maio:
4 – Porto
18 - Lisboa


Junho
1 – Porto
8 - Lisboa
Lastest News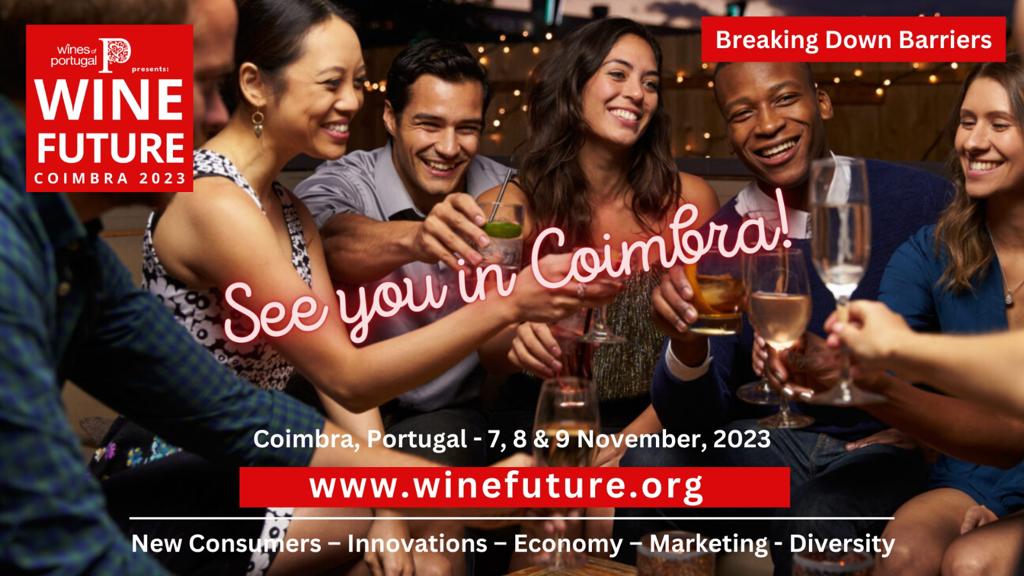 Ações em Portugal
31 October 23
Wine Future November 7th to 9th 2023
The 4th edition of Wine Future, which will take place between the 7th and 9th of November this year, will be held at the Convento de São Francisco in Coimbra. This 2023 edition is being co-organised by Wines of Portugal and Chrand Events. "Breaking Barriers" will be the theme of this, the largest meeting dedicated to wine held in Portugal, presenting participants with some of the most influential and respected names in the world of wine, but also with illustrious personalities from other sectors and even voices from competing industries.

Tickets can be purchased on ticketline: https://ticketline.sapo.pt/en/evento/wine-future-2023-75233
Read more