News
Formação A Copo promovida no Porto
Press Release ViniPortugal
21 April 16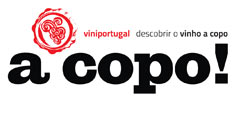 Na próxima terça-feira, dia 26 de Abril, na Sala de Provas do Porto, no Palácio da Bolsa, das 15h00 às 18h00
O canal Horeca da região Norte e do Porto é convidado a participar na formação A Copo, que será conduzida pela formadora Daniela Costa e realizada na próxima terça, dia 26 de Abril, na Sala de Provas do Porto, no Palácio da Bolsa, das 15h00 às 18h00. Uma formação promovida pela ViniPortugal, que tem como objetivo divulgar as vantagens do vinho A Copo e as mais-valias que a opção pode aportar para um negócio
As formações são organizadas no âmbito da campanha A Copo e são direcionadas para os profissionais da hotelaria, restauração, enotecas, bares e wine bares, promovendo o desenvolvimento de ferramentas para a criação de uma ligação ímpar entre o consumidor, os prestadores de serviço e a arte de degustar um vinho a copo.
Os interessados em participar nesta formação deverão enviar a ficha de inscrição preenchida para o seguinte e-mail: daniela.costa@viniportugal.pt ou solicitar mais informações quer através da página https://www.facebook.com/pages/A-COPO/166157413418827 quer pelo telefone 966371102
Lastest News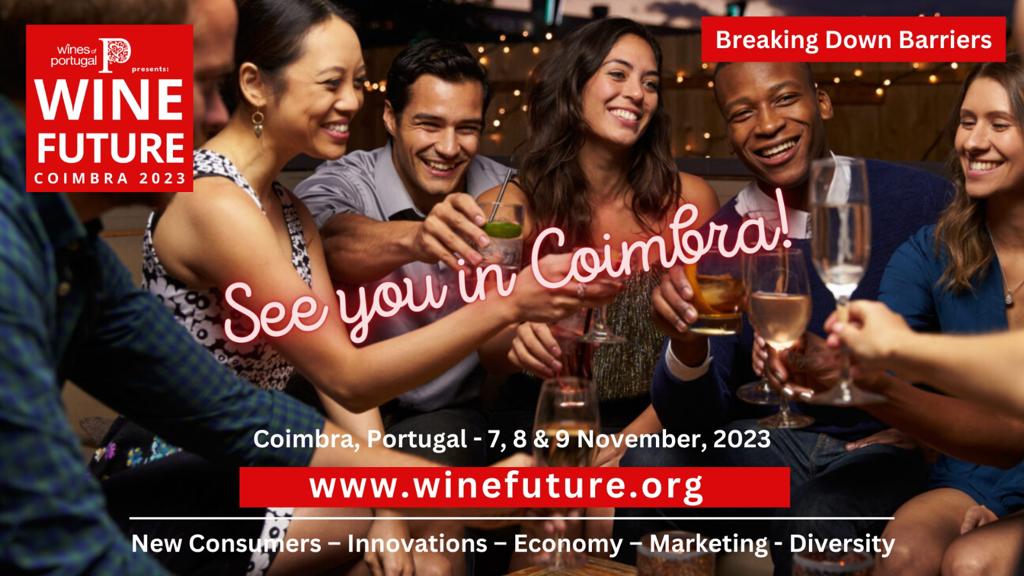 Ações em Portugal
31 October 23
Wine Future November 7th to 9th 2023
The 4th edition of Wine Future, which will take place between the 7th and 9th of November this year, will be held at the Convento de São Francisco in Coimbra. This 2023 edition is being co-organised by Wines of Portugal and Chrand Events. "Breaking Barriers" will be the theme of this, the largest meeting dedicated to wine held in Portugal, presenting participants with some of the most influential and respected names in the world of wine, but also with illustrious personalities from other sectors and even voices from competing industries.

Tickets can be purchased on ticketline: https://ticketline.sapo.pt/en/evento/wine-future-2023-75233
Read more