News
Flavours of Portugal 2016
Outras Notícias
28 April 16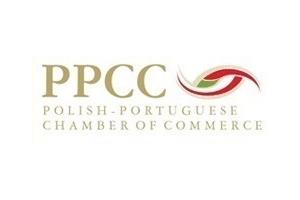 É com enorme prazer que a PPCC anuncia a 7ª edição "Flavours of Portugal" e convida todas as Câmaras de Comércio Portuguesas e os associados e amigos da CCIP a estarem presentes nesta celebração da cultura portuguesa, que decorrerá de 30 de Maio a 5 de Junho de 2016 no Hotel InterContinental Warsaw, em Varsóvia, Polónia.
A Semana Portuguesa "Flavours of Portugal" é um evento anual, organizado pela PPCC, unanimemente considerado o maior evento de promoção da cultura e produtos portugueses na Polónia e Europa de Leste. Na edição deste ano, decidimos renovar o conceito do evento e realizá-lo em moldes um pouco diferentes do que tem sido habitual, por forma a que possamos ter um evento ainda mais interessante para as empresas participantes e para os potenciais parceiros de negócio destas que visitam o evento.

O "Flavours of Portugal 2016" terá jantares para os convidados dos patrocinadores oficiais do evento, confeccionados por conceituados chefes de cozinha portugueses, uma Feira de Produtos Portugueses, que decorrerá dias 2 e 3 de Junho, um Mercado de Produtos Portugueses ao Ar Livre, a ter lugar nos dias 4 e 5 de Junho, e concertos de música tradicional portuguesa em todos os dias do evento.

Esta Semana Portuguesa, organizada pela PPCC, constitui uma excelente oportunidade para B2B e B2C de qualidade para todos os participantes e convidados. Encorajamos todos os interessados a associarem-se a este evento, participando como patrocinador, parceiro, expositor ou como visitante.

Para mais informações sobre o evento, pedimos o favor de entrar em contacto com:
Wojciech Baczynski, Secretário-Geral PPCC - wb@ppcc.pl