News
Espumantes portugueses conquistam medalhas internacionais
Wines of Portugal no mundo
19 January 16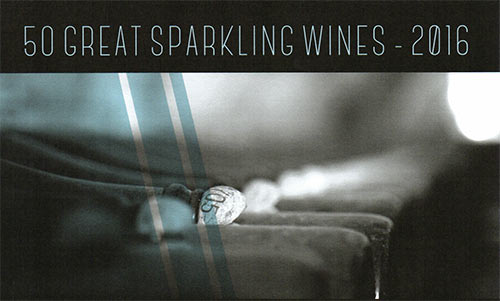 Três espumantes portugueses conquistam medalhas no 50 Great Sparkling Wines of the World 2016
A 3º edição do concurso 50 Great Sparkling wines of the World distinguiu três espumantes portugueses. O vinho Távora-Varosa Espumante Branco Bruto Reserva 2010 do produtor Casca Wines conquistou uma medalha de ouro com 96 pontos. As duas medalhas de prata foram atribuídas aos espumantes Luiz Costa 2013 (92 pontos) da região da Bairrada e QM Alvarinho Super Reserva 2011 (90 pontos) da região dos Vinhos Verdes.

Perto de 100 vinhos espumantes de diferentes terroirs e países submeteram a sua inscrição no concurso, entre eles: Argentina, Áustria, Austrália, Brasil, Chile, França, Italia, Portugal, Eslovénia, Sul de África e Espanha. Uma equipa de profissionais experientes provou os vinhos em provas cegas e avaliaram-nos de acordo com o corpo, cor, clareza e bolhas. A "qualidade foi elevada" e todos os vinhos espumantes presentes na edição obtiveram classificações superiores a 89 pontos.

A edição dá especial destaque a todos os produtores classificados dedicando um artigo de uma página à história da família, a filosofia de produção, as variedades das castas, localização e as opções de enoturismo. Os produtores portugueses Casca Wines, Caves São João e Quintas de Melgaço fazem parte desta lista.

Conheça a lista completa aqui.