News
Especialistas internacionais de vinho visitam Alentejo, Dão e Bairrada
Press Release ViniPortugal
1 April 19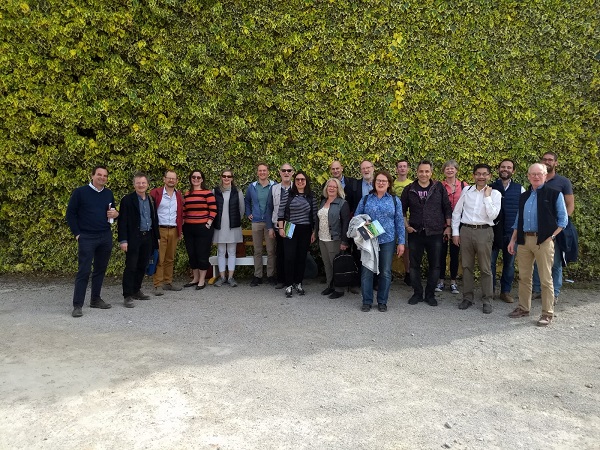 Iniciativa da ViniPortugal e do Institute of Masters of Wine promoveu castas, regiões e produtores nacionais
A ViniPortugal, em conjunto com o IMW (Institute of Masters of Wine), promoveu uma visita de 15 Masters of Wine (MW) internacionais às regiões vitivinícolas do Alentejo, Dão e Bairrada. Ao longo de uma semana, especialistas originários de nove nações tiveram oportunidade de conhecer o melhor que Portugal pode oferecer em matérias de vinhos.
Intitulado "Descubra as regiões do Alentejo, Dão e Bairrada", a visita teve como objetivo levar os MW a reforçar o seu conhecimento de Portugal, em particular as suas castas, regiões e produtores, tomando contacto com o panorama vinícola português e as suas características distintivas.
O grupo de MW, coordenado por Dirceu Vianna Junior, MW radicado em Inglaterra, integrava especialistas de renome internacional: Alison Eisermann Ctercteko (Australia), Elsa Macdonald (Canadá), James Lawther (França), Joanna Locke (Reino Unido), Joel Butler (EUA), Matthew Forster (Reino Unido), Olga Karapanou Crawford (EUA), Robin Kick (Suíça), Rupert Wollheim (Reino Unido), Simon Nash (Nova Zelândia), Susan McCraith (Reino Unido), Tim Jackson (Reino Unido), Yiannis Karakasis (Grécia) e Ying Tan MW (Singapura).
O programa desta visita contou com vários momentos de contacto com a realidade portuguesa, com destaque para visitas a produtores, provas de vinhos e palestras de enquadramento global do perfil de cada uma das três regiões vitivinícolas abrangidas, seguidas de debate sobre a viticultura.
Colaboraram nesta iniciativa a Herdade do Esporão, Dona Maria Vinhos, Fundação Eugénio de Almeida, Adega Mouchão, Symington Wine Estates, Magnum Vinhos, Julia Kemper Wines, Paços dos Cunhas de Santar/Global Wines, Quinta da Pellada, Casa da Passarela, Quinta dos Carvalhais/Sogrape, Quinta dos Roques, Caves Aliança, Luís Pato e Baga Friends (Quinta das Bágeiras, Sidónio de Sousa, Quinta da Vacariça, Niepoort e Palace Hotel do Buçaco), CVR do Dão e CVR da Bairrada.
Lastest News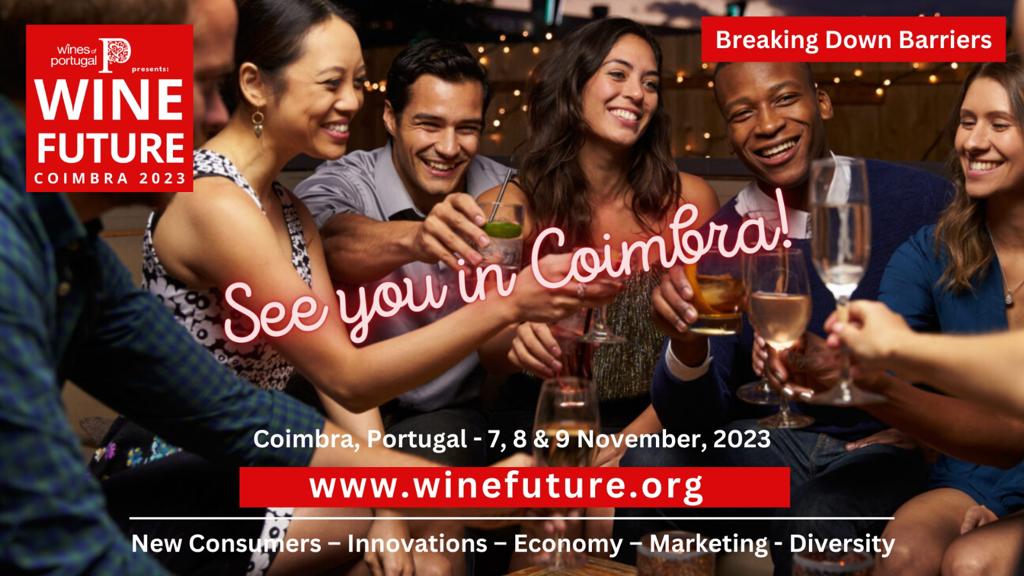 Ações em Portugal
31 October 23
Wine Future November 7th to 9th 2023
The 4th edition of Wine Future, which will take place between the 7th and 9th of November this year, will be held at the Convento de São Francisco in Coimbra. This 2023 edition is being co-organised by Wines of Portugal and Chrand Events. "Breaking Barriers" will be the theme of this, the largest meeting dedicated to wine held in Portugal, presenting participants with some of the most influential and respected names in the world of wine, but also with illustrious personalities from other sectors and even voices from competing industries.

Tickets can be purchased on ticketline: https://ticketline.sapo.pt/en/evento/wine-future-2023-75233
Read more