News
China no alvo da promoção dos Vinhos de Portugal
Press Release ViniPortugal
9 April 15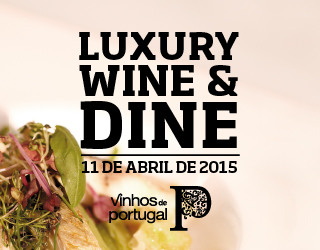 Reforço da promoção durante o mês de Abril: Roadshow por três cidades, organização do Luxury Wine & Dine e formação.
A promoção dos Vinhos de Portugal está focada no mercado chinês durante o mês de Abril. A ViniPortugal organiza o Luxury Wine & Dine, um jantar vínico, em Pequim no dia 11 de Abril, com o apoio da China Association for Importers & Exporters of Wine & Spirits. De 13 Abril a 17 de Abril os Vinhos de Portugal serão promovidos num conjunto de acções, que contemplam uma grande prova seguida de seminários em cada uma das 3 cidades: Qingdao, Dalian & Xi´an.


No mês de Abril serão ainda organizadas diversas outras formações, em Pequim, Qingdao e Xi´ an, com o objectivo de reforçar o conhecimento de alunos WSET, sommeliers, wine lovers e do consumidor final. Estas acções pretendem abranger cerca de 500 alunos da China Continental e são organizadas no âmbito da parceria com a Asia Wine Service & Education Centre. A ViniPortugal estará pela primeira vez com AWSEC a leccionar curso de nível II sobre os vinhos de Portugal.


Quer os seminários quer as acções de formação estarão a cargo da Wine Educator Marta Galamba.


A segunda edição do Luxury Wine & Dine, no dia 11 de Abril, é resultado do sucesso da edição lançada em 2014. Tem o propósito de posicionar os vinhos portugueses como vinhos de extrema qualidade. É um evento de luxo promovido num restaurante de referência em Pequim e pretende cativar o interesse dos profissionais mais importantes do sector, líderes de opinião, jornalistas e críticos de vinho.


Jorge Monteiro, presidente da ViniPortugal, destaca que "a China é um dos mercados em que trabalhamos a marca Wines of Portugal, por sinal um mercado difícil, muito dominado pelos vinhos franceses e onde teremos de investir bastante antes de obtermos resultados visíveis. Estas acções programadas visam conquistar notoriedade e proporcionar conhecimento junto dos principais públicos deste mercado."
Lastest News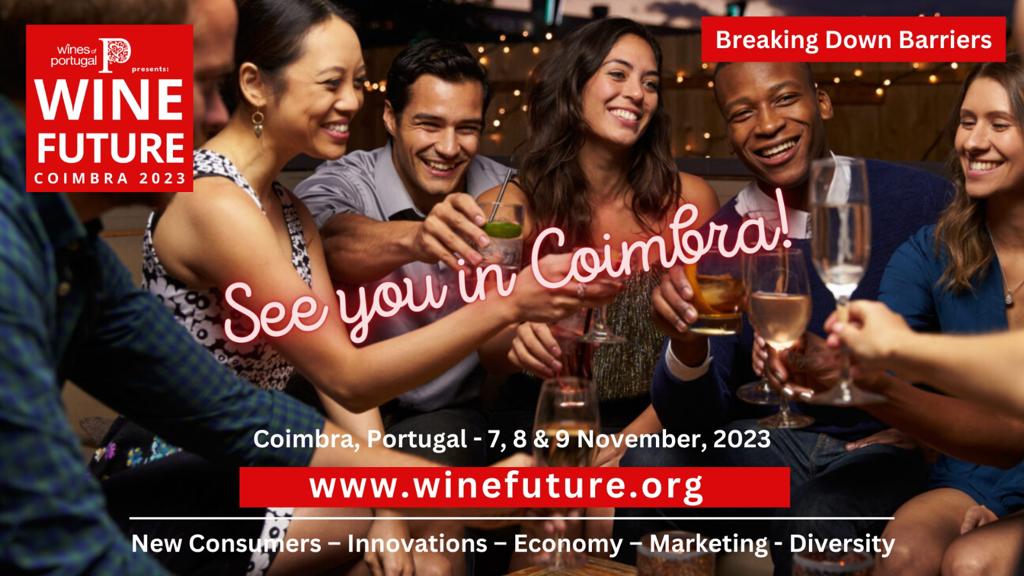 Ações em Portugal
31 October 23
Wine Future November 7th to 9th 2023
The 4th edition of Wine Future, which will take place between the 7th and 9th of November this year, will be held at the Convento de São Francisco in Coimbra. This 2023 edition is being co-organised by Wines of Portugal and Chrand Events. "Breaking Barriers" will be the theme of this, the largest meeting dedicated to wine held in Portugal, presenting participants with some of the most influential and respected names in the world of wine, but also with illustrious personalities from other sectors and even voices from competing industries.

Tickets can be purchased on ticketline: https://ticketline.sapo.pt/en/evento/wine-future-2023-75233
Read more