News
ABERTAS AS INSCRIÇÕES PARA O CONCURSO VINHOS DE PORTUGAL
Press Release ViniPortugal
3 March 15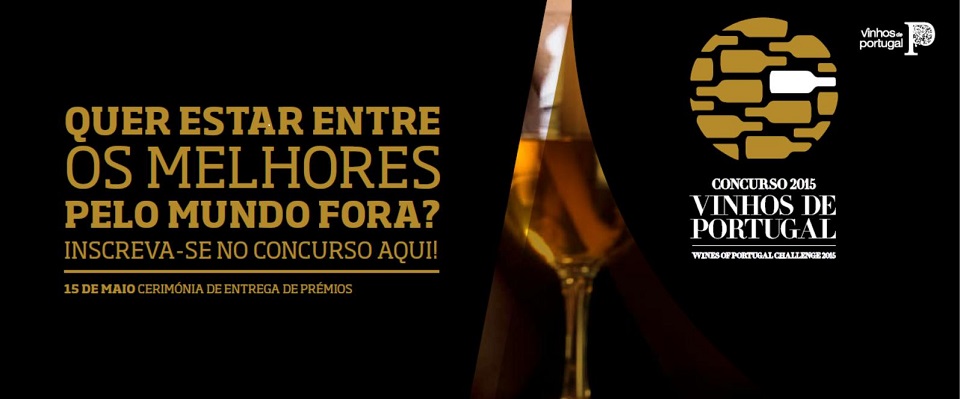 A partir de hoje os produtores podem inscrever os seus vinhos no Concurso Vinhos de Portugal
Os produtores de vinho nacionais já se podem inscrever na edição de 2015 do Concurso Vinhos de Portugal. As candidaturas podem ser formalizadas a partir do dia 02 de Março no sítio www.concursovinhosdeportugal.pt.


A edição do Concurso Vinhos de Portugal 2015, terá lugar de 11 a 13 de Maio no CNEMA, em Santarém. São desafiados a participar os vinhos produzidos em Portugal com direito a Denominação de Origem (DOP) ou Indicação Geográfica (IGP), vinhos espumantes, vinhos licorosos e vinhos de casta e/ou ano de colheita.


O Concurso Vinhos de Portugal é organizado anualmente pela ViniPortugal em parceria com o CNEMA, o IVV, o IVBAM, IVDP, IVV, ANDOVI e a Revista de Vinhos. Visa constituir-se como um acontecimento de elevada relevância internacional exclusivamente dedicado a contribuir para o ganho de visibilidade dos vinhos nacionais nos principais mercados de exportação.


Na edição de 2014 concorreram 1070 vinhos, de todas as regiões vitivinícolas nacionais, e que de forma inequívoca demonstram a qualidade e a diversidade da produção nacional.


Os júris envolverão mais de 125 participantes dos quais cerca de 100 portugueses, na sua maioria enólogos, e 24 estrangeiros. Após os três dias de provas reunirá o Grande Júri que seleccionará os Vinhos com Grande Medalha de Ouro.


Jorge Monteiro, presidente da ViniPortugal, destaca "Tem sido muito motivante a forte adesão dos produtores nacionais ao Concurso Vinhos de Portugal. O júri internacional tem sido cativado pela consistente qualidade dos vinhos nacionais, tornando-se estes especialistas prescritores nos mercados estratégicos para a promoção dos Vinhos de Portugal".
Lastest News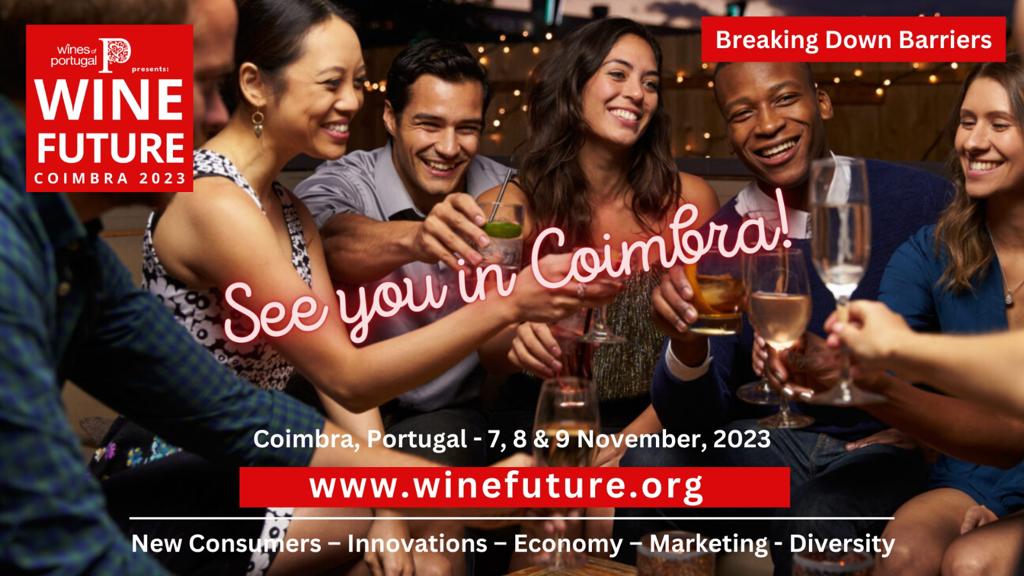 Ações em Portugal
31 October 23
Wine Future November 7th to 9th 2023
The 4th edition of Wine Future, which will take place between the 7th and 9th of November this year, will be held at the Convento de São Francisco in Coimbra. This 2023 edition is being co-organised by Wines of Portugal and Chrand Events. "Breaking Barriers" will be the theme of this, the largest meeting dedicated to wine held in Portugal, presenting participants with some of the most influential and respected names in the world of wine, but also with illustrious personalities from other sectors and even voices from competing industries.

Tickets can be purchased on ticketline: https://ticketline.sapo.pt/en/evento/wine-future-2023-75233
Read more