News
Portuguese wines promoted by North America wine specialists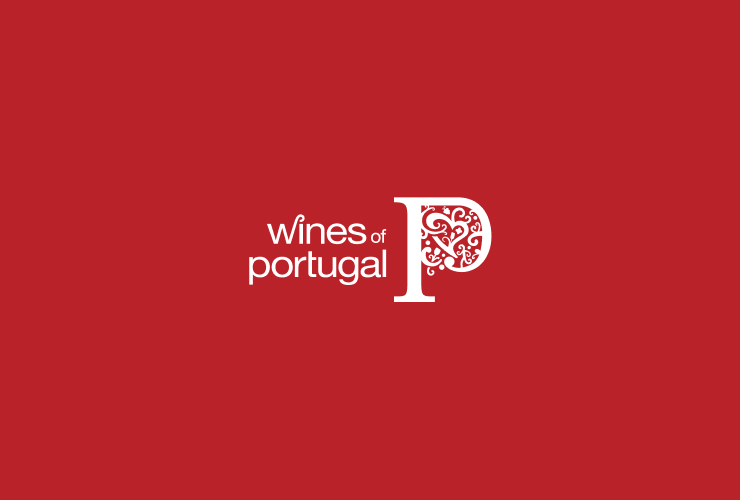 ViniPortugal brings together 100 wine producers in Vancouver, San Francisco and Toronto
ViniPortugal will dedicate a week to promote the quality of Portuguese wines among wine and gastronomy professionals of Canada and the United States of America. From April 1 to 4, close to 100 Portuguese producers will present their wines during the events promoted in Vancouver, San Francisco and Toronto, which include wine tastings and seminars for professionals. The week starts in Canada with the "Grand Wine Tasting in Vancouver " on April 1st. This will be an action exclusively for professionals, with around 150 invited guests, including private agents, sommeliers, catering professionals and consultants from the British Columbia Liquor Distribution Branch (BCLDB), which is one of the government bodies responsible for the beverage industry alcoholic beverages. The program of the event also includes two seminars led by Sofia Salvador, Wines of Portugal Wine Educator, in which 10 wines will be presented and tasted. In the next day will be held a "Grand Wine Tasting in San Francisco", which will be attended by 33 Portuguese producers from different wine regions who will have the opportunity to contact 200 industry professionals, such as sommeliers, retailers, distributors, importers and specialized media in wine and gastronomy. The Wines of Portugal brand ambassador to the United States, Eugénio Jardim, and MS Gillian Ballance will led three seminars for professionals dedicated to Portuguese wines. The week ends with the "Grand Wine Tasting in Toronto" on April 4. The program includes 33 Portuguese producers and the attendance of wine and catering professionals as well as consultants to Liquor Control Board of Ontario (LCBO), a government company from Ontario and one of the largest buyers and retailers of alcoholic beverages of the world. Similar to previous evidence, professionals will be able to participate in two seminars, led by Sofia Salvador. Also in the context of the promotional activities developed in Canada, ViniPortugal will promote two education sessions for the Liquor Boards teams of the provinces of British Columbia and Québec led by Sofia Salvador with two well-known local sommeliers, Alain Bélanger, in Québec, and Ian Philip in British Columbia. Throughout 2019 the Portuguese wine industry will invest 14 million euros in international promotion, with ViniPortugal accounting for 6.5 million euros, of which 60% of this value will be allocated to the four main markets of this strategy, where include the United States of America and Canada. According to data presented by the Wine and Wine Institute (IVV) at the 2018 Annual Portuguese Wine Forum, Portuguese wine exports grew by 3% in value and increased by 4% in the average price in 2018 compared to 2017. The United States, together with France and the United Kingdom, are in the top 3 of the main export destinations of Portuguese wines, accounting for 33% of wine exported. Canada also includes the top 10 of the main markets for Portuguese wines, which also includes countries such as Germany, Belgium, the Netherlands, Angola and Switzerland. Together, these markets account for 72% of Portuguese exports.
Lastest News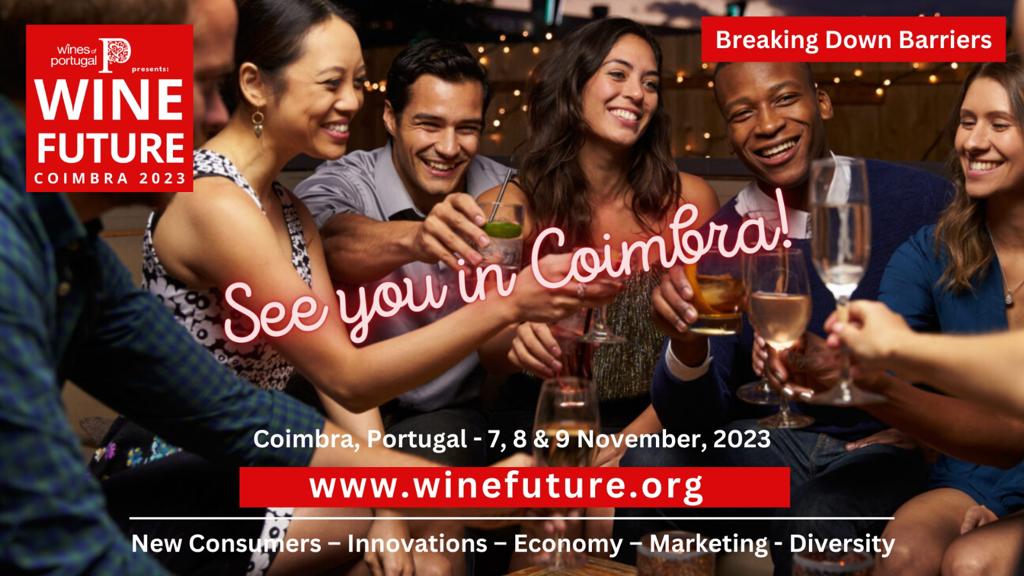 Ações em Portugal
31 October 23
Wine Future November 7th to 9th 2023
The 4th edition of Wine Future, which will take place between the 7th and 9th of November this year, will be held at the Convento de São Francisco in Coimbra. This 2023 edition is being co-organised by Wines of Portugal and Chrand Events. "Breaking Barriers" will be the theme of this, the largest meeting dedicated to wine held in Portugal, presenting participants with some of the most influential and respected names in the world of wine, but also with illustrious personalities from other sectors and even voices from competing industries.

Tickets can be purchased on ticketline: https://ticketline.sapo.pt/en/evento/wine-future-2023-75233
Read more