News
ViniPortugal leads 100 Portuguese wine producers to London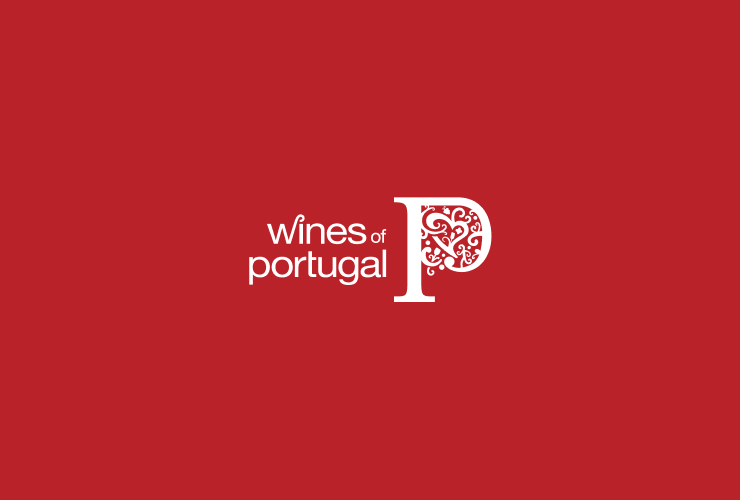 Annual wine tasting counts on the participation of 600 professionals on and off-trade. Event of the magazine Decanter presents Portuguese wines to 800 first-line visitors
The Wines of Portugal Annual Wine Tasting in London, an initiative promoted by ViniPortugal, will be held at Royal Horticultural Lindley Hall on 22 February. The event, exclusively for professionals, will bring together 98 Portuguese producers who will have the opportunity to present the quality and excellence of Portuguese wine to 600 professionals on and off-trade and over 40 British journalists. ViniPortugal main purpose is to help domestic producers to find new business opportunities. ViniPortugal will also participate in the prestigious event of Decanter magazine dedicated to the Iberian market, called "Decanter Fine Wine Encounter Spain & Portugal", which will be held on February 24 at The Landmark Hotel in London. About 800 visitors are expected to have the opportunity to taste 300 wines from both countries and participate in various side events. The area of Portugal in the event, under the Wines of Portugal label, will be attended by 27 producers. The program of the Decanter magazine event includes a seminar for professionals and journalists, conducted by MW Dirceu Vianna Junior, in which six Portuguese wines will be presented. The selection of wines for the Master Class will be made by the speaker, ensuring the representativeness of the Portuguese grape varieties and regions, as well as the wine style of the different producers. The UK market is the top-10 of Portugal's main destination markets. According to data from the Institute of Vine and Wine (IVV), it is the 2nd largest destination market in value, with a value of € 79 million in 2017, representing a growth of 10.2% in value. In terms of the structure and weight of each of the wine categories exported to the United Kingdom, although Port wine is the category with the highest percentage of exports, the PDO and PGI wines are the fastest growing, the PDOs that concentrated an increase of 37.1% in value in 2017.
Lastest News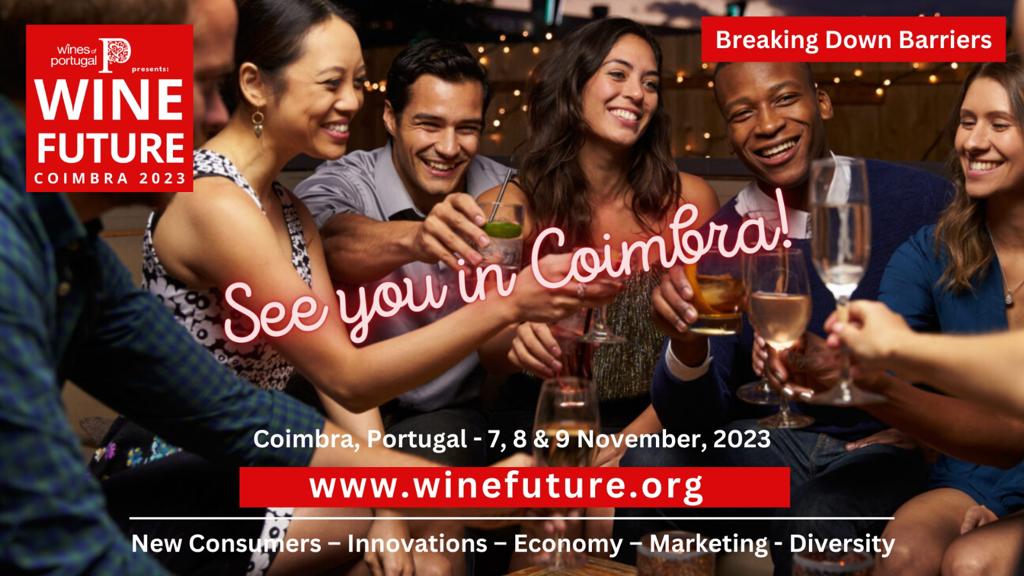 Ações em Portugal
31 October 23
Wine Future November 7th to 9th 2023
The 4th edition of Wine Future, which will take place between the 7th and 9th of November this year, will be held at the Convento de São Francisco in Coimbra. This 2023 edition is being co-organised by Wines of Portugal and Chrand Events. "Breaking Barriers" will be the theme of this, the largest meeting dedicated to wine held in Portugal, presenting participants with some of the most influential and respected names in the world of wine, but also with illustrious personalities from other sectors and even voices from competing industries.

Tickets can be purchased on ticketline: https://ticketline.sapo.pt/en/evento/wine-future-2023-75233
Read more