News
III Festival do Vinho na Nave do Barão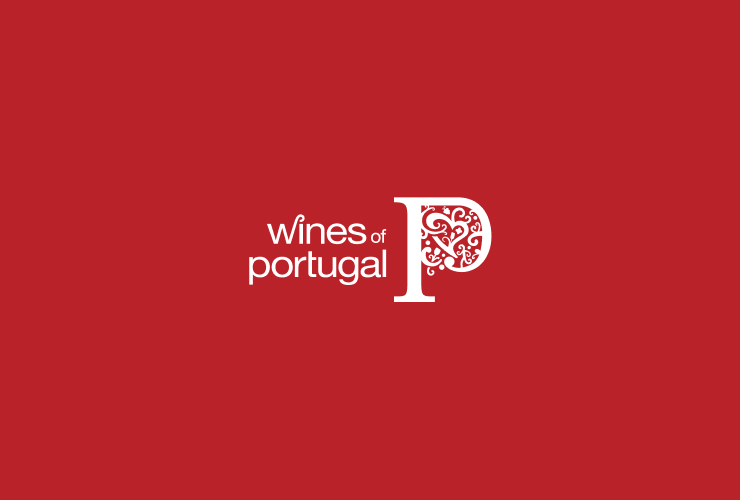 No dia 18 de março vai decorrer o III Festival do Vinho na Nave do Barão, aldeia com tradição vinícola que, como consta do foral de Loulé, atribuído por Afonso III,deveria enviar anualmente para a mesa do rei 40 avençadas do precioso néctar.
O evento vai contar com a participação de algumas conceituadas Adegas do Algarve e vinhos artesanais de viticultores da região.Em simultâneo decorrerá no local uma Feira de Artesanato com artesãos locais a trabalhar ao vivo. A entrada é livre e do programa consta a prova de vinhos das adegas presentes e vinhos artesanais dos participantes no Concurso de Vinhos do Concelho de Loulé, onde se incluem os vinicultores da Nave do Barão e da região, cuja tradição vinícola remonta ao Séc. XIII. Programa: 12.00h Inauguração do Festival Prova de Vinhos das adegas representadas e vinhos artesanais da região + Mostra de Artesanato Regional 13.00 h Petiscos e gastronomia regional 15.00h Reunião do Júri do Concurso de Vinhos Artesanais 17.00h Conferência com Engº Mário de Andrade "Enologia de Qualidade no Algarve" 19.00h Sessão de entrega de prémios do concurso de Vinhos Artesanais 20.00h Serão Musical com Afonso Dias, Andanças e Cantorias
Lastest News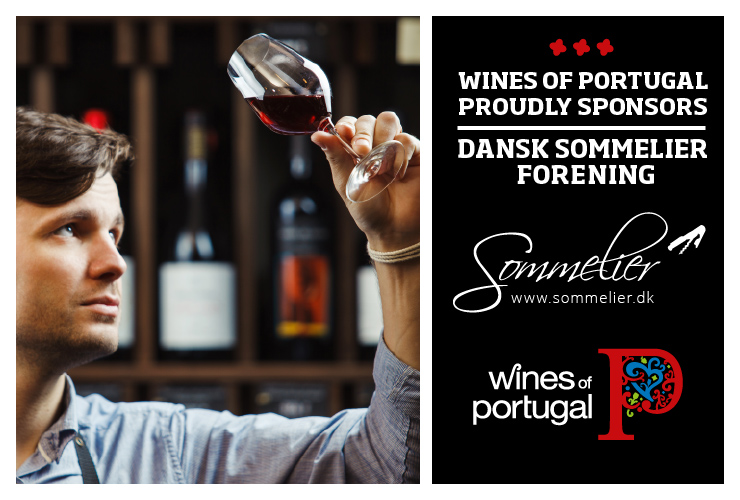 Wines of Portugal is one of the sponsors of the Danish Association of Sommeliers
Wines of Portugal is one of the sponsors of the Danish Association of Sommeliers in 2021.
Read more about the Danish Sommeliers Association here: https://sommelier.dk.
Read more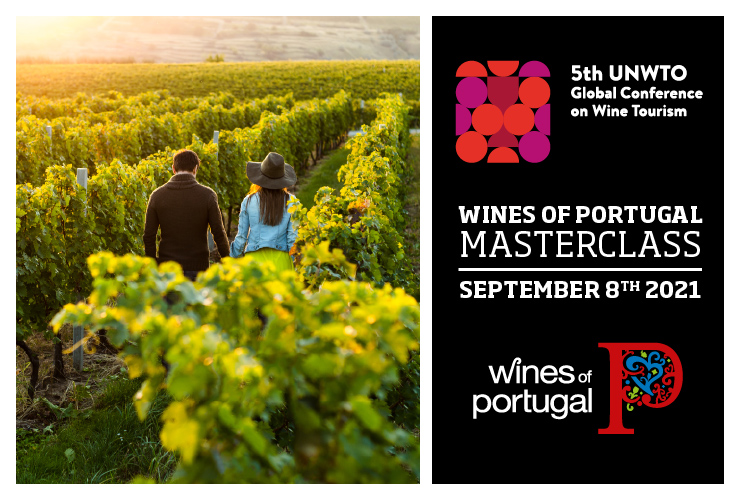 Wines of Portugal participates in the 5th Global Wine Tourism Conference
The 5th Global Wine Tourism Conference this year takes place in Portugal, from the 8th to the 10th of September, in Monsaraz.
Wines of Portugal collaborates with Portugal's Tourism Institute in this initiative through the organization of a Masterclass, which will take place on the first day of the event (September 8th), from 12:00 to 14:30, where there will be a Wine Tasting of the 14 Portuguese Wine Regions addressed to around 50 international participants who will be at the Conference.
Read more