News
Abertas as inscrições para o Concurso Vinhos de Portugal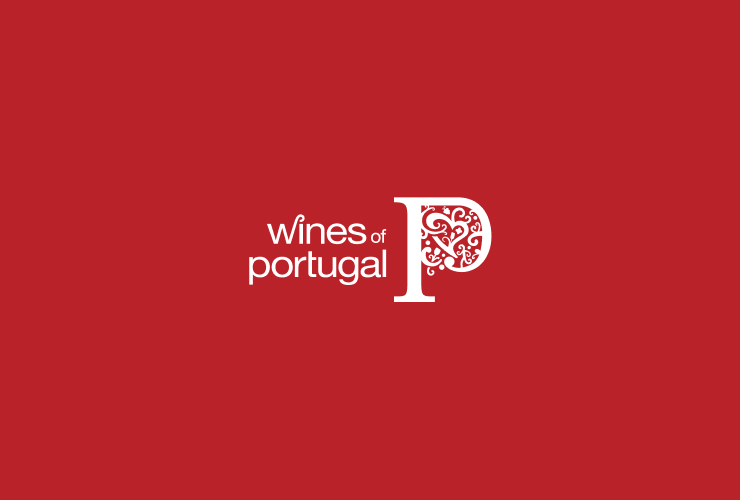 A partir de 01 de Março os produtores podem submeter os seus vinhos
Os produtores interessados podem submeter os seus vinhos na edição de 2017 do Concurso de Vinhos de Portugal a partir do dia 01 de Março. As inscrições podem ser realizadas até 21 de Abril de 2017. O concurso será realizado entre 15 e 19 de Maio, no CNEMA, em Santarém. A edição 2017 do Concurso Vinhos de Portugal mantêm um cariz internacional, à semelhança das edições anteriores, assegurado pela forte presença de jurados internacionais que integrarão, quer o Júri Regular, quer o Grande Júri. Completarão estes Júris os Enólogos das empresas que normalmente participam no concurso, proporcionando-se assim, um excelente fórum de discussão e troca de experiências entre quem produz o vinho e quem, nos mercados de exportação, possam construir fortes prescritores dos nossos vinhos. Por cada vinho a Concurso, o concorrente deve liquidar no ato da inscrição, 75 euros acrescidos de IVA. As inscrições realizadas até 31 de Março de 2017 beneficiarão de um desconto de 5 euros por cada vinho, desde que naquela data o processo esteja totalmente finalizado, ou seja, com a documentação e amostras entregues e pagamento efectuado. Após a data de 21 de Abril de 2017 a Organização poderá ainda aceitar inscrições, até ao dia 28 de Abril, estando a inscrição sujeita a uma penalização de 15 euros. As amostras deverão ser enviadas para as Instalações do CNEMA ou entregues nas correspondentes Entidades Certificadoras, até ao dia 21 de Abril de 20. Mais informações sobre o Concurso poderão ser obtidas no site http://concursovinhosdeportugal.pt/ Consulte o Regulamento e inscreva-se aqui.
Lastest News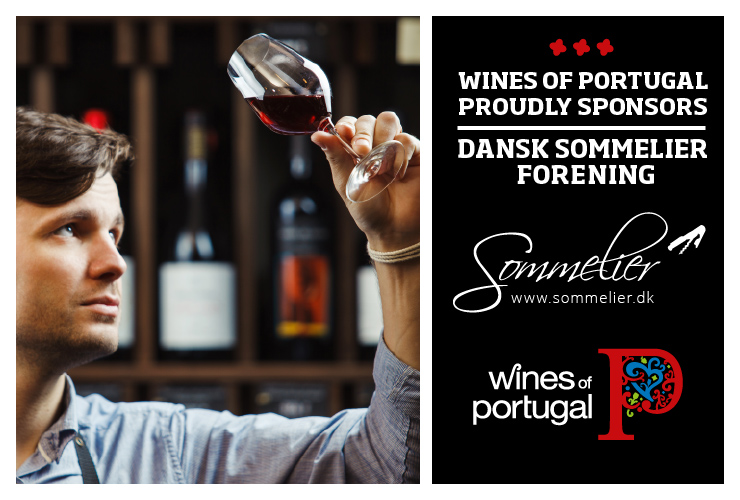 Wines of Portugal is one of the sponsors of the Danish Association of Sommeliers
Wines of Portugal is one of the sponsors of the Danish Association of Sommeliers in 2021.
Read more about the Danish Sommeliers Association here: https://sommelier.dk.
Read more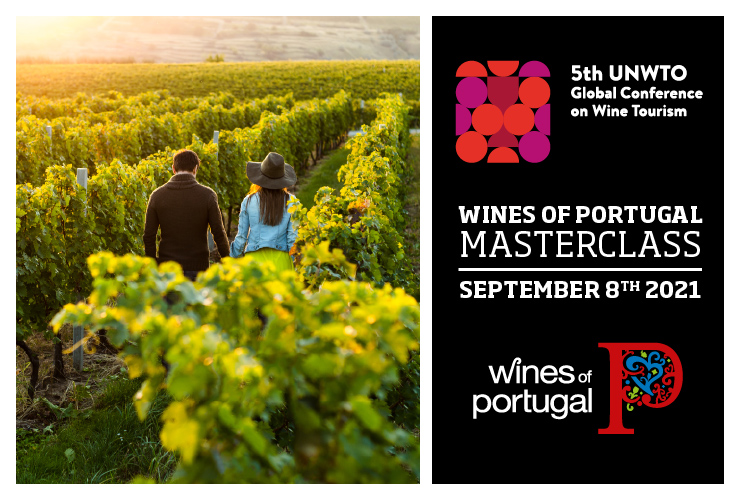 Wines of Portugal participates in the 5th Global Wine Tourism Conference
The 5th Global Wine Tourism Conference this year takes place in Portugal, from the 8th to the 10th of September, in Monsaraz.
Wines of Portugal collaborates with Portugal's Tourism Institute in this initiative through the organization of a Masterclass, which will take place on the first day of the event (September 8th), from 12:00 to 14:30, where there will be a Wine Tasting of the 14 Portuguese Wine Regions addressed to around 50 international participants who will be at the Conference.
Read more