News
Wines of Portugal awarded in China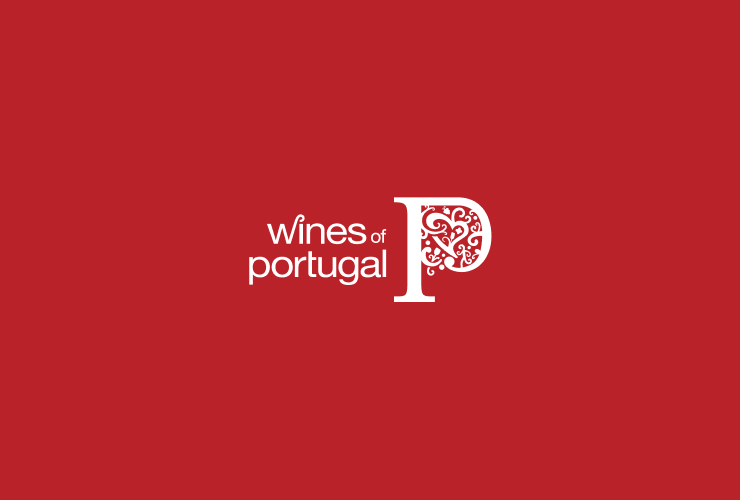 Portugal obtained 155 medals in CWSA 2016, the most prestigious wine and spirits competition in China
Last February, the Wines of Portugal were awarded with 104 medals during the spring edition of CWSA 2016. The autumn edition of this competition awarded, this week, 155 Portuguese wines. In the award-winning list, 21 Portuguese wines were distinguished with double gold medals and among them 11 obtained the prestigious trophies of the competition. The Wines of Portugal have also totaled 90 gold medals, 33 silver medals and 11 bronze medals. The evaluation was conducted by an extensive panel of judges, selected among China's largest wine distributors. The competition included wines from 35 countries. CWSA Trophy Medal Winners 2016 CWSA 2016 CWSA Portuguese Wine of the Year Grand 'Arte Alvarinho 2015, DFJ Vinhos SA CWSA Fortified Wine of the Year Contemporal Moscatel de Setubal, DO Jubal Cooperativa Agrícola de St. Isidro de Pégoes C.R.L CWSA Palmela Wine of the Year Dona Ermelinda Reserva 2013, Casa Ermelinda Freitas - Vinhos, Lda CWSA Douro Wine of the Year Assobio Tinto 2014, Esporão CWSA Lisboa Wine of the Year Cabra Cega, Red, 2014, Casa Santos Lima BEST VALUE CWSA Península de Setúbal Wine of the Year Rovisco Pais Reserve 2013, Cooperative Agricola Sto. Isidro De Pegoes CRL CWSA Portuguese Wine of the Year Valcatrina,Tinto 2014, Casa Santos Lima CWSA Fortified Wine of the Year Trophy Heh Boal 15 y.o., HENRIQUES & HENRIQUES-VINHOS, S.A. CWSA Alentejo Wine of the Year Trophy Herdade São Miguel Reserva 2013, Casa Agricola Alexandre Relvas CWSA Lisboa Wine of the Year Trophy Quinta S. Sebastião Colheita 2013, Multiwines - Quinta de S. Sebastião CWSA Douro Wine of the Year Trophy VEGA DOC Douro 2013, DFJ VINHOS SA Check out the full list of winners here.
Lastest News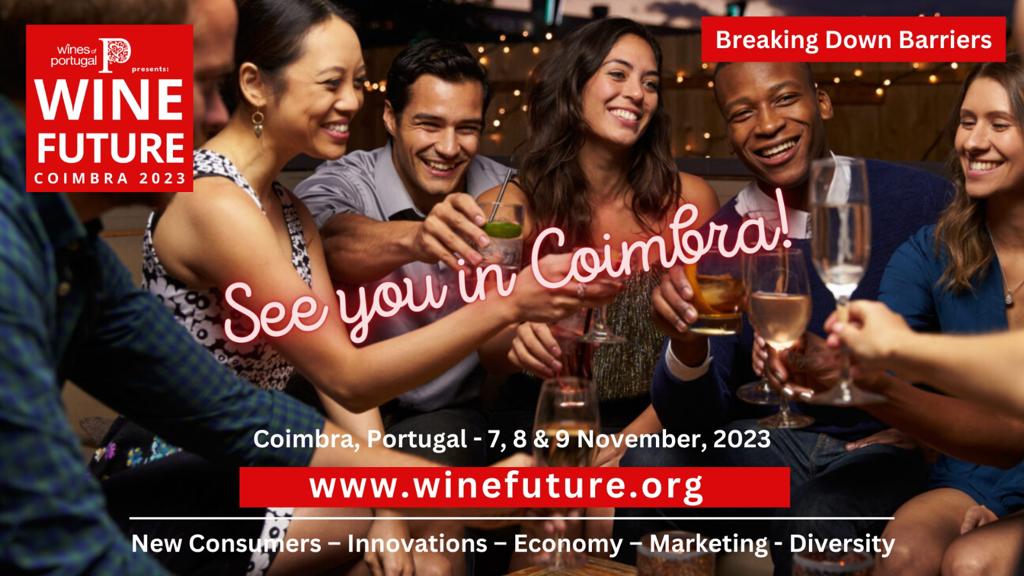 Ações em Portugal
31 October 23
Wine Future November 7th to 9th 2023
The 4th edition of Wine Future, which will take place between the 7th and 9th of November this year, will be held at the Convento de São Francisco in Coimbra. This 2023 edition is being co-organised by Wines of Portugal and Chrand Events. "Breaking Barriers" will be the theme of this, the largest meeting dedicated to wine held in Portugal, presenting participants with some of the most influential and respected names in the world of wine, but also with illustrious personalities from other sectors and even voices from competing industries.

Tickets can be purchased on ticketline: https://ticketline.sapo.pt/en/evento/wine-future-2023-75233
Read more