News
Touriga Nacional got the spotlight of Wine Enthusiast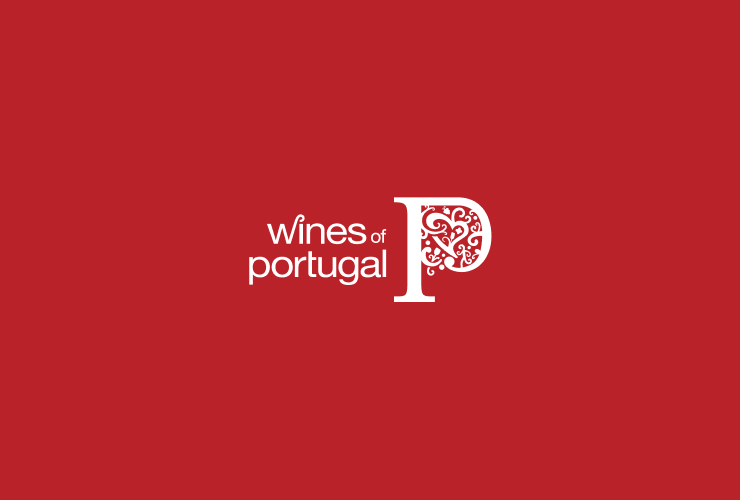 Portugal's finest red grape variety highlighted in four pages of the prestigious American magazine with international notoriety
Touriga Nacional is entitled as the "Portuguese grape variety with pedigree "in the story written by Roger Voss in December issue of Wine Enthusiast. The article focuses on this autochthonous grape variety and its success in the USA, Australia, New Zealand and France. Roger Voss recommends several wines produced by Touriga Nacional, namely Quinta do Vale Meão 2012 Tinto, Quinta da Romaneira 2010 Reserve , Fontes da Cunha 2012 Munda Touriga Nacional,Herdade do Esporão 2011 TN Touriga Nacional, Herdade dos Grous 2011 Reserve, Fonte Nossa Senhora da Vandoma Touriga Nacional – Cabernet Sauvignon, Dão Sul 2010 Cabriz Touriga Nacional, Magnum Wines 2012 Ribeiro Santo Reserve, Ramos Pinto 2012 Duas Quintas Reserve, DFJ Wines 2012 Grand'Arte Touriga Nacional. In November, the Wines of Portugal were highlighted in the "Top 100 Cellar Selections" which distinguishes every year wines considered true treasures to keep in the cellar of the most patient wine lovers. This selection brings together the most expensive wines, mostly red wines with great potential for aging, with a very high rating average (95.31 points) and an average price greater than $ 100. Nuno Vale, Marketing Director at Wines of Portugal, says "The presence of Portuguese wines in the" Top 100 Cellar Selections "reflects the positive development of Portuguese exports to the USA market. Exports to the USA grew 20.1% in value in the first nine months of the year (January-September 2015 vs. Jan-Sep 2014), a percentage that rises to 30.3% if we include still wines. The USA is our 3rd export destination after France and Angola, 2nd for still wines and 1st for wines with designation of origin. "
Lastest News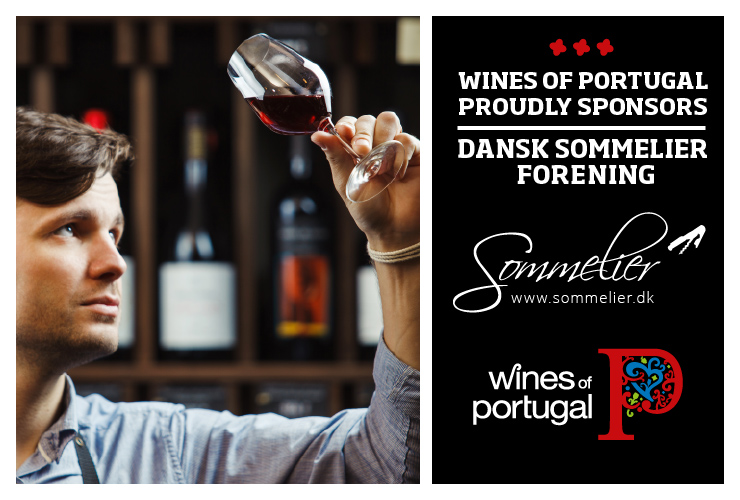 Wines of Portugal is one of the sponsors of the Danish Association of Sommeliers
Wines of Portugal is one of the sponsors of the Danish Association of Sommeliers in 2021.
Read more about the Danish Sommeliers Association here: https://sommelier.dk.
Read more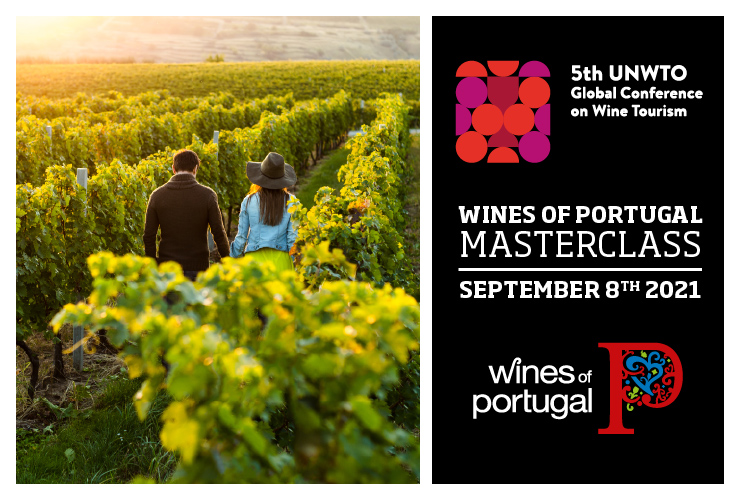 Wines of Portugal participates in the 5th Global Wine Tourism Conference
The 5th Global Wine Tourism Conference this year takes place in Portugal, from the 8th to the 10th of September, in Monsaraz.
Wines of Portugal collaborates with Portugal's Tourism Institute in this initiative through the organization of a Masterclass, which will take place on the first day of the event (September 8th), from 12:00 to 14:30, where there will be a Wine Tasting of the 14 Portuguese Wine Regions addressed to around 50 international participants who will be at the Conference.
Read more