News
Varietal Encruzado wine tasting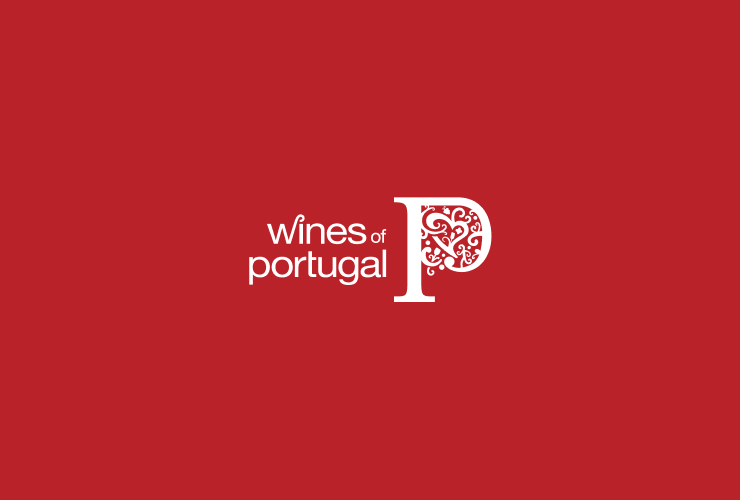 Aníbal Coutinho will conduct the wine tasting, next 27th November, starting at 6.30pm, in Lisbon
Encruzado grape variety will be highlighted during the varietal wine tasting next 27th November at Sala Ogival, in Lisbon. The initiative, promoted by ViniPortugal with the support of Dão CVR, aims to highlight the potential of Encruzado, a grape variety increasingly popular which has produced unique and interesting wines. For the moment, this grape is restricted very much to the DOC Dão,, the Encruzado grape variety presents itself as one of the safe values of Portuguese winemaking and it is one of Portugal's absolutely top white grape varieties. The best examples have delicate aromas of roses and violets, light citrus notes, a touch of resin and, in certain conditions, intensely mineral notes. Amongst its virtues is the ability to maintain almost perfect balance between sugar and acidity, making serious, rich, structured wines with extraordinary ageing potential. It is used both as a single variety and as a star ingredient in many Dão blends. Wine tasting registration is required by e-mail provas.salalisboa@viniportugal.pt and has a cost of 5€. Other information can be requested to Joana Pires, by the same e-mail or phone 213420690.
Lastest News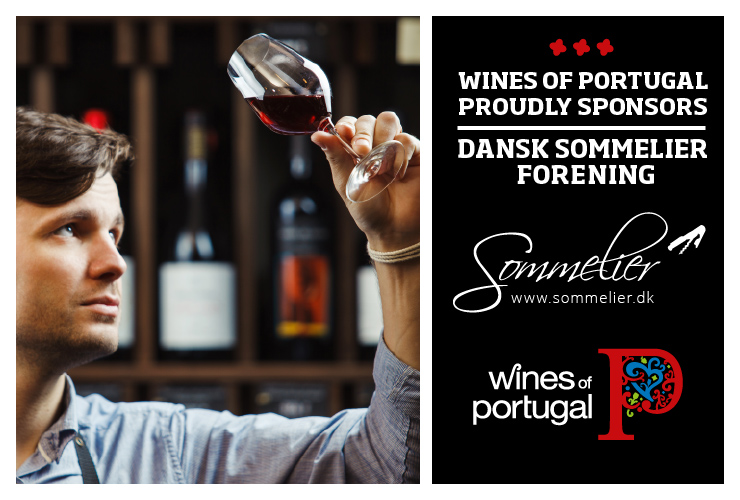 Wines of Portugal is one of the sponsors of the Danish Association of Sommeliers
Wines of Portugal is one of the sponsors of the Danish Association of Sommeliers in 2021.
Read more about the Danish Sommeliers Association here: https://sommelier.dk.
Read more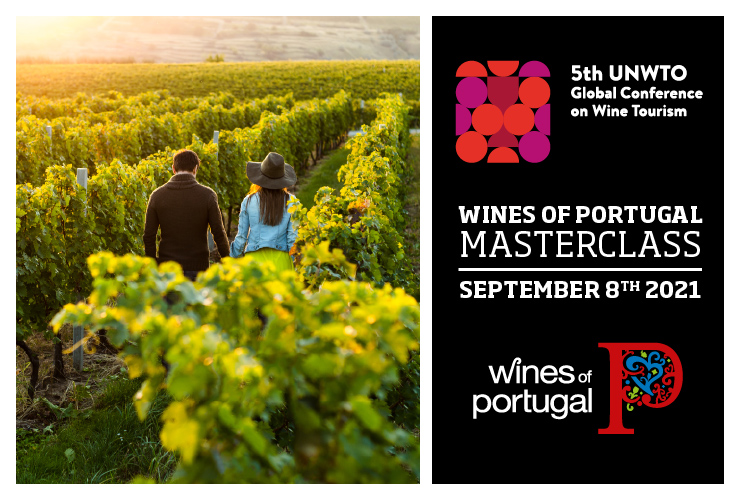 Wines of Portugal participates in the 5th Global Wine Tourism Conference
The 5th Global Wine Tourism Conference this year takes place in Portugal, from the 8th to the 10th of September, in Monsaraz.
Wines of Portugal collaborates with Portugal's Tourism Institute in this initiative through the organization of a Masterclass, which will take place on the first day of the event (September 8th), from 12:00 to 14:30, where there will be a Wine Tasting of the 14 Portuguese Wine Regions addressed to around 50 international participants who will be at the Conference.
Read more