News
A Romantic Encounter - Portuguese Wines and Japanese Cuisine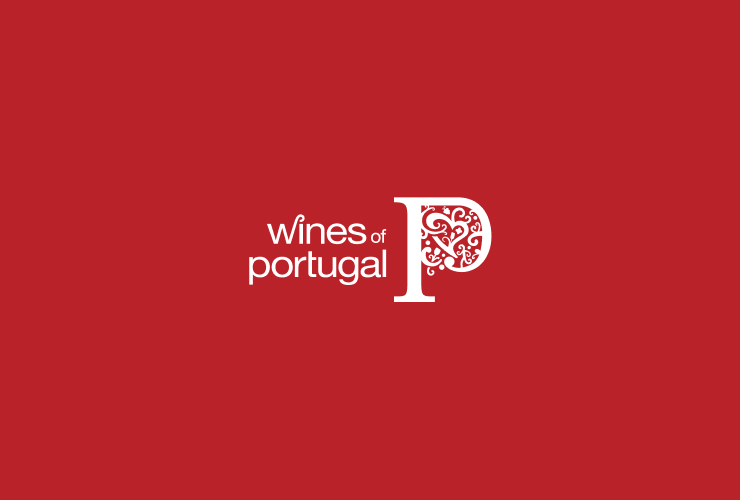 SAKURA é um concurso de vinhos internacional recentemente lançado pela Wine & Wine Culture, uma associação de mulheres sommeliers japonesas.
Este concurso avalia e medalha vinhos internacionais com interesse de operar no mercado Japonês. O júri é exclusivamente composto por mulheres japonesas sommeliers. Este evento tinha o objectivo de sensibilizar o júri do concurso Sakura para a diversidade e versatilidade gastronómica dos vinhos portugueses. O conceito do evento centrou-se num jantar e numa competição para a selecção do melhor vinho português que melhor harmoniza com cada um dos 5 pratos de cozinha japonesa apresentados durante o evento. O evento contou com a participação de 45 júris do concurso, 5 importadores em representação dos vinhos presentes, 8 jornalistas de diversos meios, 5 institucionais. Foram submetidos ao júri 5 pratos de cozinha japonesa, cada um harmonizado com 4 a 5 vinhos portugueses. Prato de entrada japonesa, prato de tempura, prato de sushi, prato de carne japonês e prato de sobremesa. Cada membro do júri votou no melhor vinho que harmonizava com cada prato. No final Marta Galamba apresentou cada um dos vencedores e apresentou explicação sobre o porquê da excelente harmonização. Foram entregues certificados aos vencedores. Os vinhos vencedores foram: Vinho Dom Ferro Super Reserve Brut 2006 (Entrada) Blandy's Sercial 10 Anos (Tempura) Vinha do Lasso 2013 (Sushi) Quinta Foz de Arouce Tinto 2012 (Carne) Alambre 20 anos (Sobremesa) Produtor Quinta do Ferro (Entrada) Madeira Wine Company (Tempura) Quinta do Pinto (Sushi) João Portugal Ramos (Carne) José Maria da Fonseca (Sobremesa)
Lastest News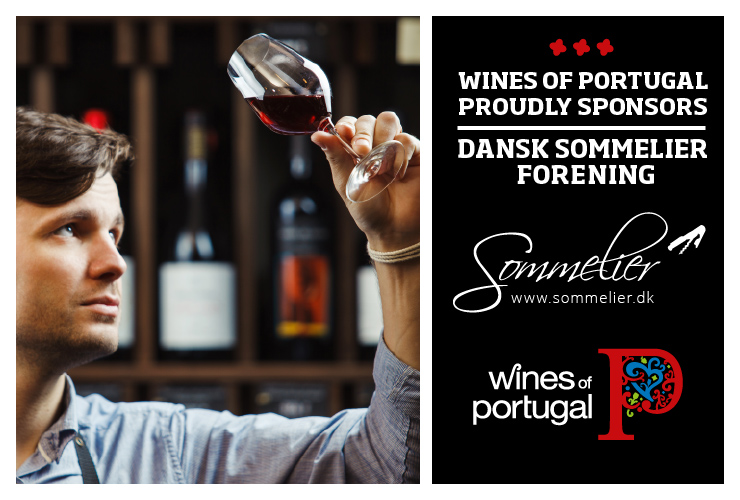 Wines of Portugal is one of the sponsors of the Danish Association of Sommeliers
Wines of Portugal is one of the sponsors of the Danish Association of Sommeliers in 2021.
Read more about the Danish Sommeliers Association here: https://sommelier.dk.
Read more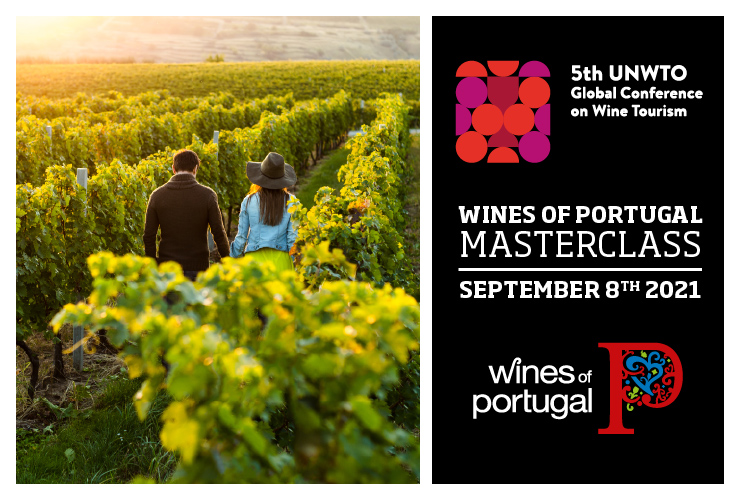 Wines of Portugal participates in the 5th Global Wine Tourism Conference
The 5th Global Wine Tourism Conference this year takes place in Portugal, from the 8th to the 10th of September, in Monsaraz.
Wines of Portugal collaborates with Portugal's Tourism Institute in this initiative through the organization of a Masterclass, which will take place on the first day of the event (September 8th), from 12:00 to 14:30, where there will be a Wine Tasting of the 14 Portuguese Wine Regions addressed to around 50 international participants who will be at the Conference.
Read more