News
Grande Prova dos Vinhos de Portugal de Luanda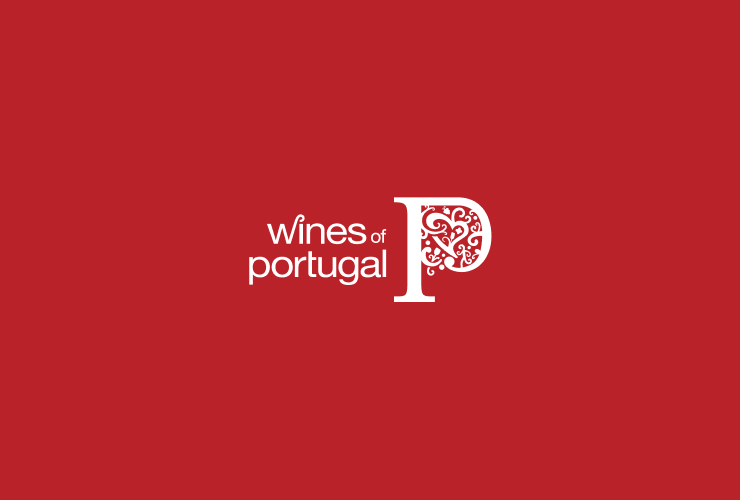 A Grande Prova dos Vinhos de Portugal acontece já no próximo dia 3 de julho, no Complexo Paz Flôr, em Luanda.
Os vinhos portugueses continuam a liderar as vendas de vinho engarrafado em Angola e a recolher amplo reconhecimento internacional pela sua qualidade e diversidade. Este evento surge para celebrar o bom momento dos vinhos portugueses e como uma aposta na consolidação da relação que Angola tem com os Vinhos de Portugal. É com este objectivo que se realiza a Prova Anual de Luanda do próximo dia 3 de julho, sexta-feira, no Complexo Paz Flôr. Entre as 17.30h e as 18.30h, acontece um momento exclusivo, uma prova comentada com alguns dos vinhos que serão apresentados aos convidados; a partir das 18.00h até as 24.00h será possível conhecer o melhor dos vinhos e as novidades disponíveis no mercado. Com um total de 32 mesas, estarão presentes as principais marcas de vinhos portugueses representadas em Angola que, num ambiente descontraído e informal serão apreciadas por um público profissional - importadores e distribuidores, a par do consumidor final. Com uma excelente aceitação junto do mercado Angolano e internacional, os vinhos portugueses têm assinalado um crescimento significativo e um sustentado aumento de vendas em valor. Em 2014, as importações de vinho português ascenderam a 62,5 milhões de litros, no valor de 95,5 milhões de euros, representativos de um aumento de 1,9% face a 2013.
Lastest News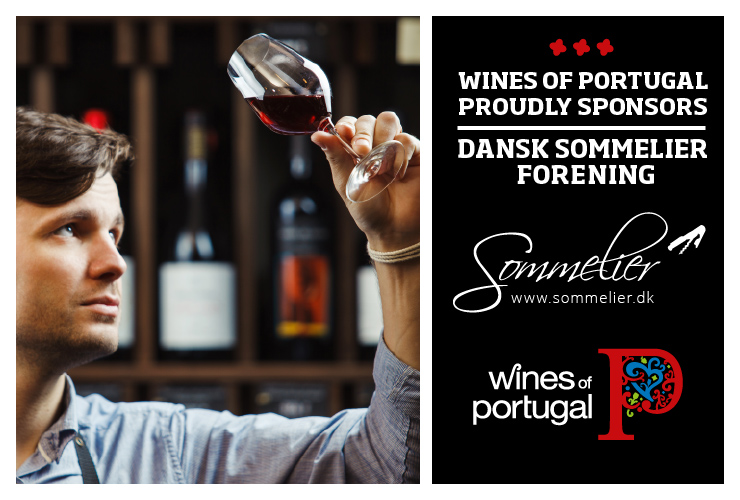 Wines of Portugal is one of the sponsors of the Danish Association of Sommeliers
Wines of Portugal is one of the sponsors of the Danish Association of Sommeliers in 2021.
Read more about the Danish Sommeliers Association here: https://sommelier.dk.
Read more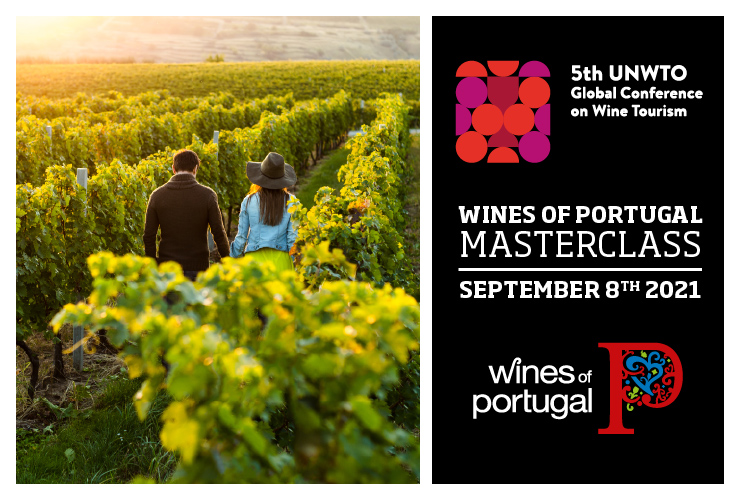 Wines of Portugal participates in the 5th Global Wine Tourism Conference
The 5th Global Wine Tourism Conference this year takes place in Portugal, from the 8th to the 10th of September, in Monsaraz.
Wines of Portugal collaborates with Portugal's Tourism Institute in this initiative through the organization of a Masterclass, which will take place on the first day of the event (September 8th), from 12:00 to 14:30, where there will be a Wine Tasting of the 14 Portuguese Wine Regions addressed to around 50 international participants who will be at the Conference.
Read more