News
Winter white wines get the spotlight in Porto Tasting Room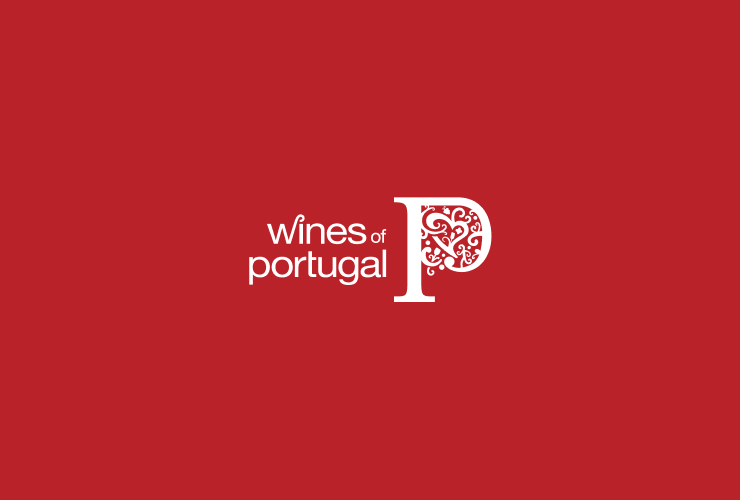 Wines of Portugal Tasting Room at Palácio da Bolsa, in Porto, 12nd December, Friday starting at 6.30 pm.
Several white wines of Dão Region will be presented in the Wines of Portugal Tasting Room, next Friday. The tasting guided by Luís Costa will present wines made from indigenous grape varieties which can be an excellent suggestion to taste during the winter. The wines from Dão region have been praised and awarded by international critics because of their exceptional quality. The Dão region is unique and has its own characteristics, surrounded by mountains, is settled on granitic soils and extends its vineyards by different altitudes, from 200 meters above sea level at its lowest spots to 1,000 meters in the Serra da Estrela. The mountains determine and shape the climate of the region containing the vineyards of the direct influence of the continental climate and the maritime influence. High altitude makes for cool nights, slower ripening, good acidity and aroma, and the potential for great elegance in the wines, both red and white. Wine tasting registration is required by e-mail provas.salaporto@viniportugal.pt and has a cost of 5 €. Other information can be requested to Daniela Macedo, by the same email or phone 22 33 23 072/96 637 11 02.
Lastest News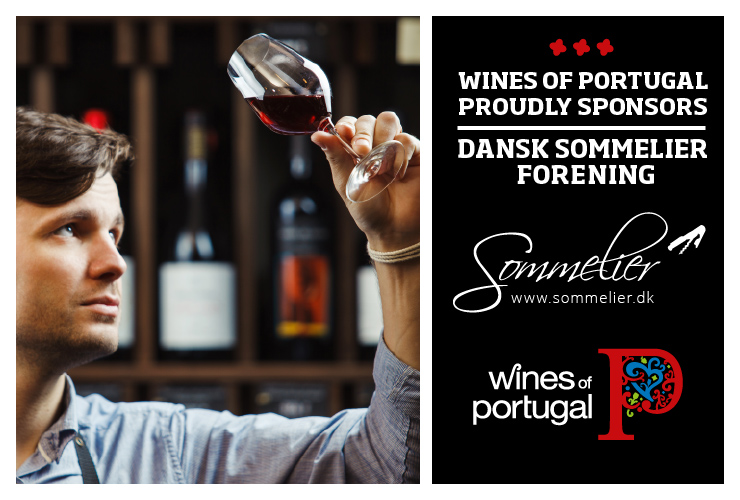 Wines of Portugal is one of the sponsors of the Danish Association of Sommeliers
Wines of Portugal is one of the sponsors of the Danish Association of Sommeliers in 2021.
Read more about the Danish Sommeliers Association here: https://sommelier.dk.
Read more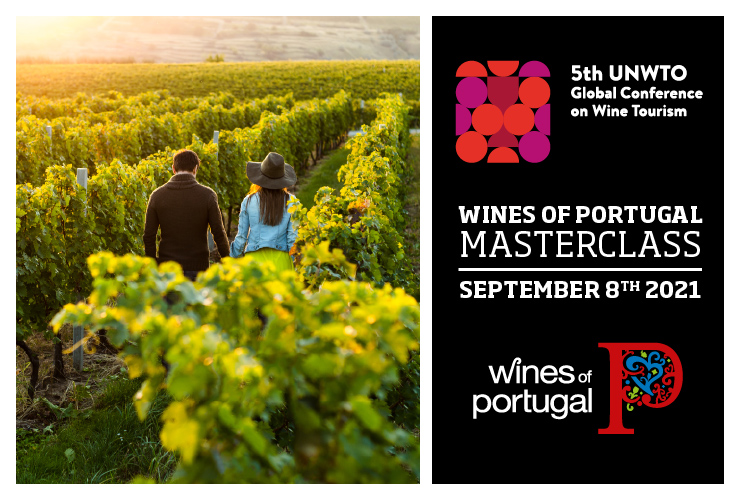 Wines of Portugal participates in the 5th Global Wine Tourism Conference
The 5th Global Wine Tourism Conference this year takes place in Portugal, from the 8th to the 10th of September, in Monsaraz.
Wines of Portugal collaborates with Portugal's Tourism Institute in this initiative through the organization of a Masterclass, which will take place on the first day of the event (September 8th), from 12:00 to 14:30, where there will be a Wine Tasting of the 14 Portuguese Wine Regions addressed to around 50 international participants who will be at the Conference.
Read more