News
Bairrada wine tasting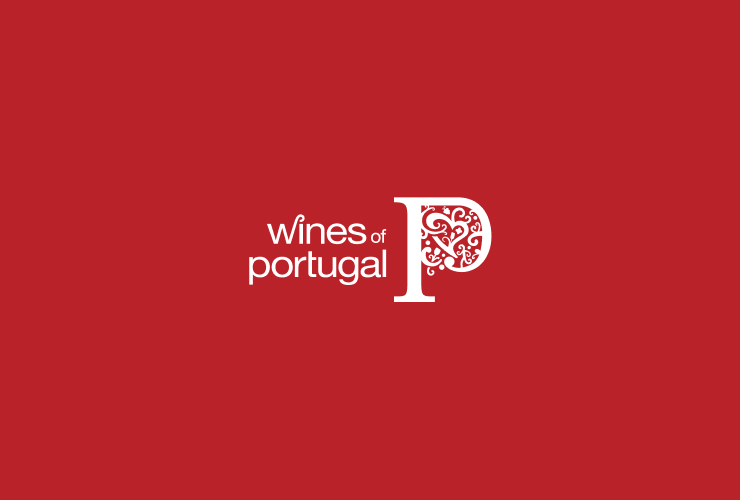 Wines of Portugal Tasting Room, 31st October, Friday, at Terreiro do Paço, Lisboa, beginning at 6.30 pm
The winemaker Carlos Campolargo will guide the Bairrada wines tasting at Palácio da Bolsa, Porto. On the 31st October, Friday, the Wines of Portugal Tasting Room will host this event with the aim of highlight the diversity and unique character of Wines of Portugal. The winemarker who will guide the tasting is part of the third Campolargo generation that keep and continue the family winemaking tradition. This winemaker is continuously investing on the wine quality and that's why Campolargo 2011 was distinguished as "IWC Champion White Wine 2014", elected the best white wine of the competition, in the International Wine Challenge. In last years, Campolargo has collected a number of awards which highlight its wine quality. The Campolargo Branco 2010 was awarded with the Gold Medal in international Wine Challenge 2013. In April 2013, the wine Vinha do Putto Tinto 2009, marked with 90 points, was considered "the best buy" for the Wine Enthusiast Magazine. The prestigious wine writer Robert Parker reviewed some of Campolargo wines with high scores, namely Campolargo Baga tinto 2010 (88 points), Calda Bordaleza tinto 2008 (89 points), Campolargo CC tinto 2008 (89 points), Entre II Santos Tinto 2009 (85 points), Campolargo Pinot Noir tinto 2008 (89 points), Rol Coisas Antigas tinto 2009 (88 points) and Espumante Campolargo Rosé 2010 (89 points). Registrations to the event can be made by the e-mail provas.salaporto@viniportugal.pt and cost 5 euros each. More information may be requested to Daniela Macedo, through e-mail or phone 22 33 23 072/96 637 11 02.
Lastest News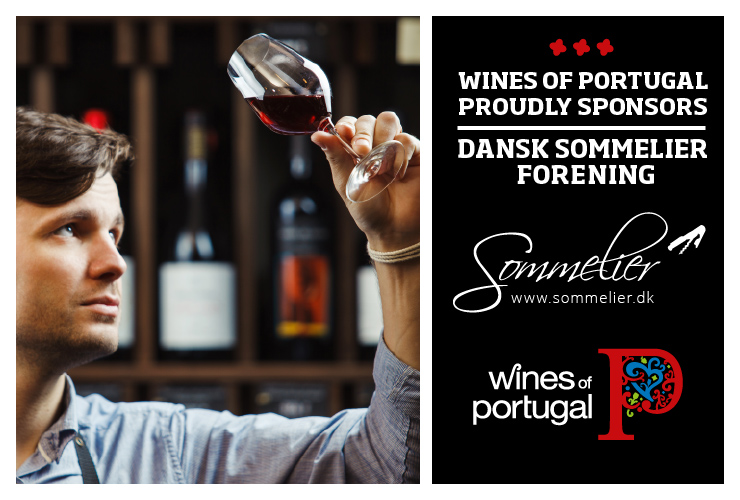 Wines of Portugal is one of the sponsors of the Danish Association of Sommeliers
Wines of Portugal is one of the sponsors of the Danish Association of Sommeliers in 2021.
Read more about the Danish Sommeliers Association here: https://sommelier.dk.
Read more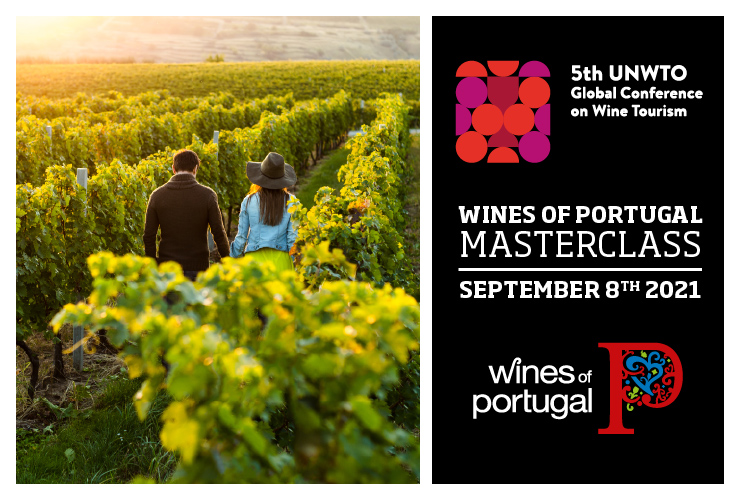 Wines of Portugal participates in the 5th Global Wine Tourism Conference
The 5th Global Wine Tourism Conference this year takes place in Portugal, from the 8th to the 10th of September, in Monsaraz.
Wines of Portugal collaborates with Portugal's Tourism Institute in this initiative through the organization of a Masterclass, which will take place on the first day of the event (September 8th), from 12:00 to 14:30, where there will be a Wine Tasting of the 14 Portuguese Wine Regions addressed to around 50 international participants who will be at the Conference.
Read more