News
A Portuguese wine in the top of the '100 Best Buys'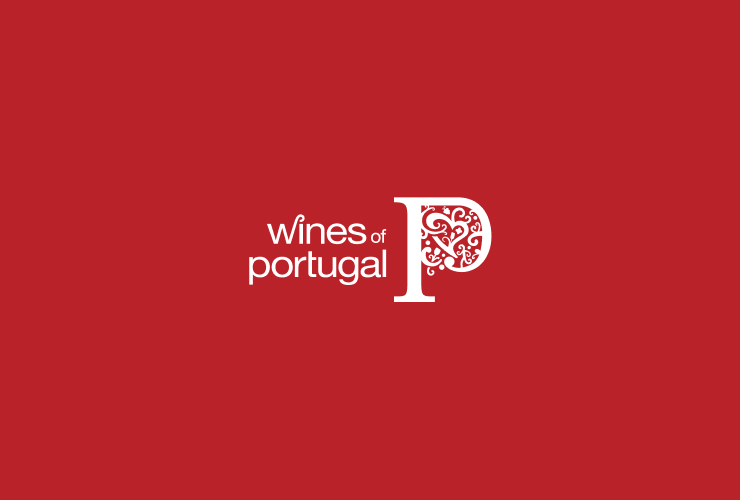 The Wine Enthusiast magazine distinguished, for the second time, a Portuguese wine in the top line of the table. This year was Quinta da Aveleda 2013, a Loureiro and Alvarinho blend, the winner of the '100 Best Buys'.
Of the thousands of wines that Wine Enthusiast reviewers tasted over the past 12 months, only 6.4% were included on the list. Quinta da Aveleda 2013 was highly recommended by Wine Enthusiast, who described it as "steely, tight and crisp, with a touch of creaminess that gives it a more rounded aftertaste". This wine remains a benchmark for the Vinho Verde region, even though the producers have now recast it as a Minho wine. Last year, the wine Quinta da Aveleda 2013, from the 2012 harvest, took the first place of the list. The Portuguese wines were highlighted on more 8 positions, at Wine Enthusiast Top 100. In the spotlight were Assobio 2011, do Esporão (Douro, 94 points) in the fourth place, and Portada Winemaker's Selection tinto 2011, da DFJ Vinhos (Lisboa, 90 points), in the eighth place. Portuguese wines in the top 100 best buys of 2014: #1 Aveleda 2013 Quinta da Aveleda Estate Bottled Loureiro-Alvarinho White (Minho,90 points) #4 Assobio 2011, do Esporão (Douro, 94 points) #8 Portada Winemaker's Selection tinto 2011, da DFJ Vinhos (Lisboa, 90 points) #19º Vinhas Altas tinto 2012, Caves Velhas (Tejo, 90 points) #33º Muros Antigos Escolha branco 2012, Anselmo Mendes (Vinho Verde, 91 points) #38º Parcelas tinto 2010, Quinta de Porrais (Douro, 92 points) #49º Casa de Vilacetinho Grande Escolha branco 2012 (Vinho Verde, 89 points) #66º Herdade de São Miguel Colheita Seleccionada tinto 2012 (Alentejo, 90 points) #75º Kopke tinto 2011 (Douro, 90 points) The 100 reviewed wines distinguished themselves in three parameters including the tasting note, the retail price (there is never more than $15, in the American market) and the final adjustment, to ensure a range of options. This away, the Portuguese wines are the crème de la crème, when it comes to wines with the best price-quality ratio.
Lastest News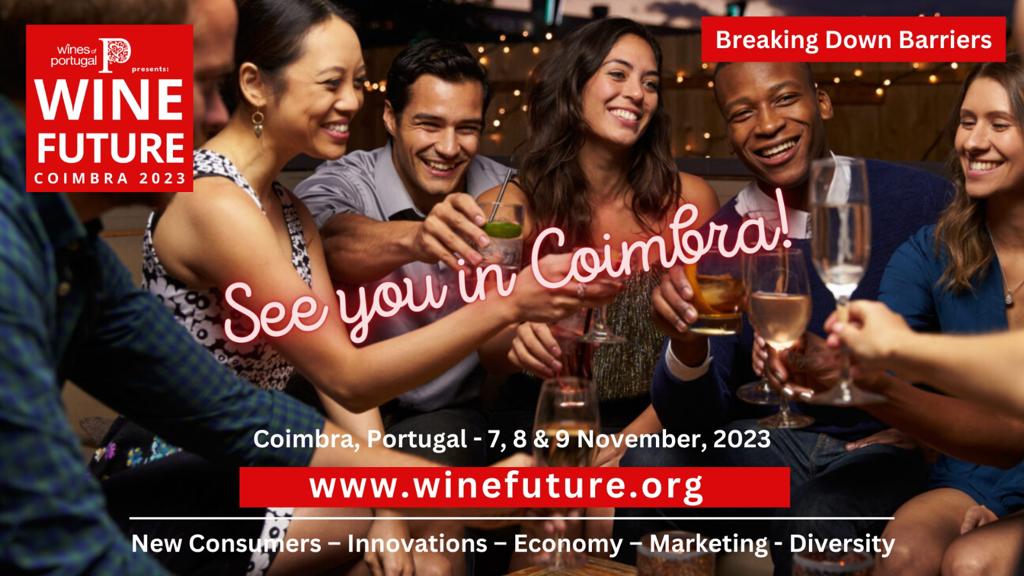 Ações em Portugal
31 October 23
Wine Future November 7th to 9th 2023
The 4th edition of Wine Future, which will take place between the 7th and 9th of November this year, will be held at the Convento de São Francisco in Coimbra. This 2023 edition is being co-organised by Wines of Portugal and Chrand Events. "Breaking Barriers" will be the theme of this, the largest meeting dedicated to wine held in Portugal, presenting participants with some of the most influential and respected names in the world of wine, but also with illustrious personalities from other sectors and even voices from competing industries.

Tickets can be purchased on ticketline: https://ticketline.sapo.pt/en/evento/wine-future-2023-75233
Read more