News
Vinhos mantêm subida de exportações em 2013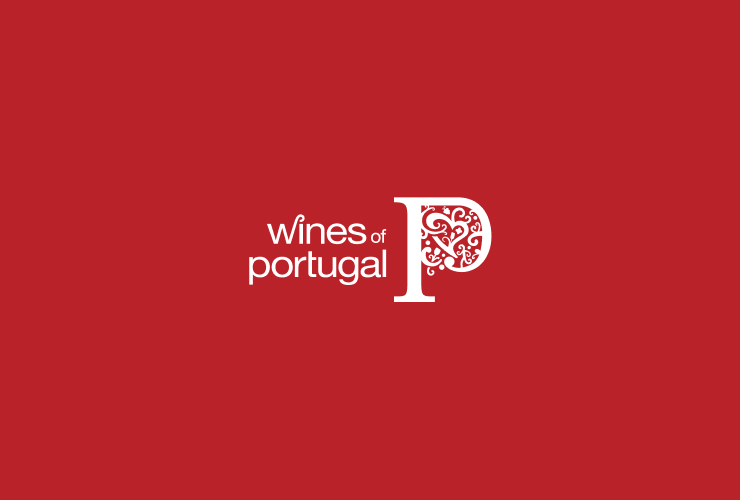 Segundo o Instituto da Vinha e do Vinho, o 2.º trimestre de 2013 registou uma subida das exportações, em volume e em valor, registando um aumento de 5,2% em valor face ao período homólogo de 2012.
Com esta evolução, a exportação de vinhos durante os primeiros seis meses de 2013 mantém uma subida face ao período homólogo de 2012, de +2,6% em valor e +7,7% em preço médio, apesar de ligeiro decréscimo em volume. A Europa Comunitária mantém-se como principal destino em volume (57% do total), mas com um peso significativo de vinhos expedidos na classe acima dos 2 litros (bag-in-box, granel, etc). As exportações para países extracomunitários são 42% do valor, com quatro destinos (Angola, EUA, Canadá e Brasil) a figurarem no grupo dos 10 principais mercados de exportação dos vinhos nacionais. Na Europa destaca-se o desempenho alcançado na Polónia, que foi o mercado de maior crescimento em volume e em valor (+36,7% e +36,2%, respetivamente) e para Espanha, com crescimentos de 27,4% e 37% em volume e em valor, respetivamente. O mercado chinês, que representa 1,5% das exportações de vinho registou uma subida superior a 40% no preço médio de venda. Para Frederico Falcão, presidente do IVV, "estes dados tornam-se ainda mais relevantes pois comparam com 2012, ano em que as exportações portuguesas de vinho ultrapassaram a barreira dos 700 milhões euros, sendo um sinal claro da aposta que as empresas estão a fazer na exportação". Numa antevisão do futuro, o presidente do IVV admite que "os indicadores são positivos, pois o 1.º semestre foi o melhor desde 2010, e se o 2.º semestre tiver o desempenho que temos observado nos últimos três anos (57% do valor das exportações ocorreu no 2.º semestre), podemos ultrapassar este ano os 720 milhões euros".
Lastest News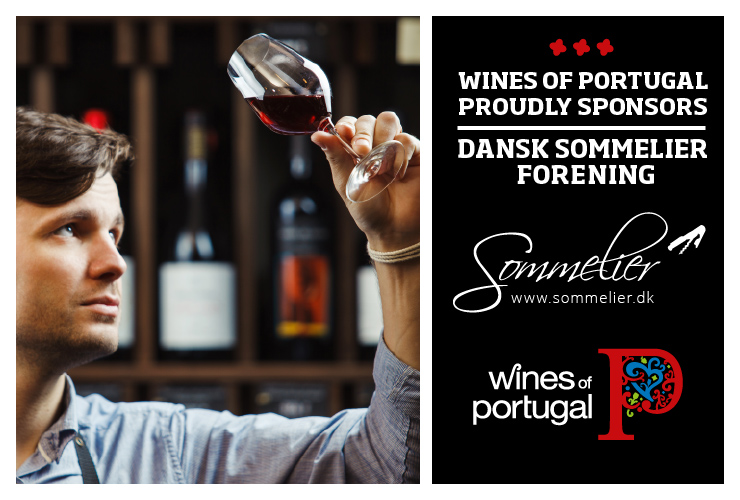 Wines of Portugal is one of the sponsors of the Danish Association of Sommeliers
Wines of Portugal is one of the sponsors of the Danish Association of Sommeliers in 2021.
Read more about the Danish Sommeliers Association here: https://sommelier.dk.
Read more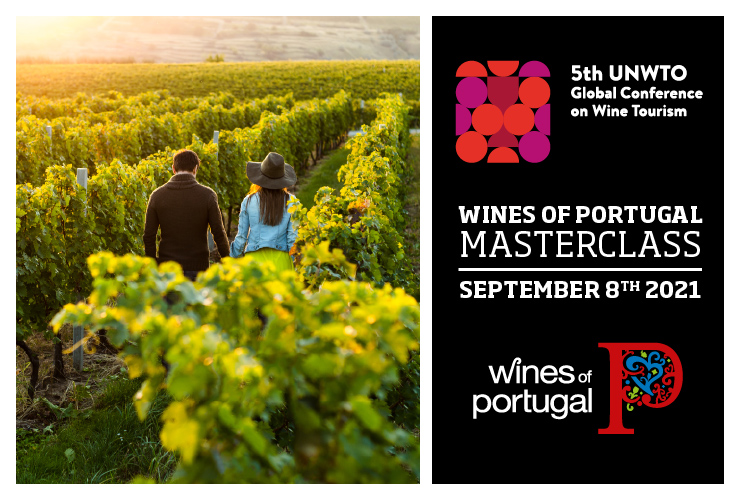 Wines of Portugal participates in the 5th Global Wine Tourism Conference
The 5th Global Wine Tourism Conference this year takes place in Portugal, from the 8th to the 10th of September, in Monsaraz.
Wines of Portugal collaborates with Portugal's Tourism Institute in this initiative through the organization of a Masterclass, which will take place on the first day of the event (September 8th), from 12:00 to 14:30, where there will be a Wine Tasting of the 14 Portuguese Wine Regions addressed to around 50 international participants who will be at the Conference.
Read more