News
Jancis Robinson condecorada com Ordem do Mério Empresarial em Londres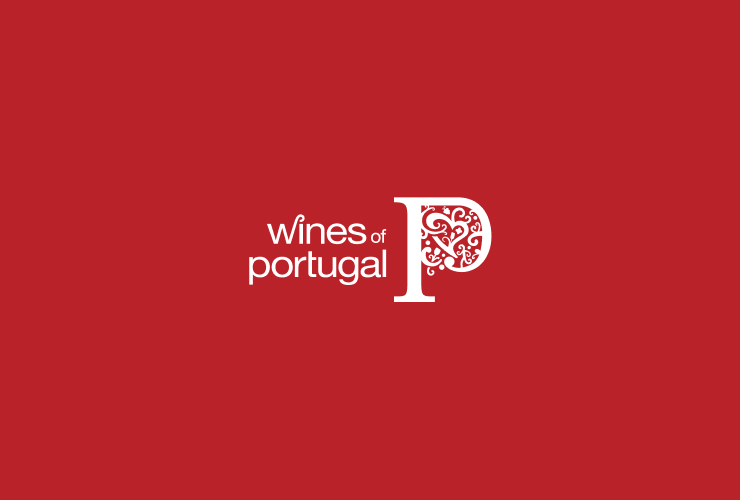 Embaixador português em Londres atribuiu hoje a comenda de Classe do Mérito Agrícola.
A prestigiada jornalista, crítica de vinhos e Master of Wine britânica Jancis Robinson, será hoje distinguida pelo Embaixador de Portugal em Londres, Dr. João de Vallera, com a insígnia de Comendador da Ordem do Mérito Empresarial – Classe do Mérito Agrícola. A autora de vários livros e cronista do Finantial Times acredita que Portugal tem ainda muito para oferecer. Jancis Robinson tem defendido que os vinhos portugueses merecem ser reconhecidos internacionalmente e tem incentivado os produtores portugueses a desempenharem um papel mais activo na comunidade global do vinho, assim como a promoverem-se em conjunto no sentido de fortalecer a promoção de Portugal. Para Jorge Monteiro, presidente da ViniPortugal, "a Jancis Robinson tem sido defensora da qualidade dos vinhos portugueses e da valiosidade das nossas castas, pelo que nos honra muito que o Governo português lhe atribua esta distinção". "Este reconhecimento valoriza a importante contribuição que a Jancis Robinson tem dado na defesa do vinho português no mercado referência que é o Reino Unido, com importante influência em termos de formação da opinião internacional" sustenta o mesmo responsável. "A Ordem do Mérito Empresarial atribuída a Jancis Robinson é uma Ordem honorífica portuguesa que tem a finalidade de distinguir serviços relevantes no fomento ou valorização da riqueza agrícola, pecuária ou florestal de Portugal, e Jancis Robinson merece ser elogiada. Enquanto jornalista e crítica de vinhos no Reino Unido tem usado a sua influência internacional para premiar o esforço dos produtores nacionais mas, especialmente nas suas visitas a Portugal, tem incentivado os produtores a ultrapassarem as suas barreiras e posicionarem-se a nível internacional" conclui o presidente da Viniportugal, Jorge Monteiro.
Lastest News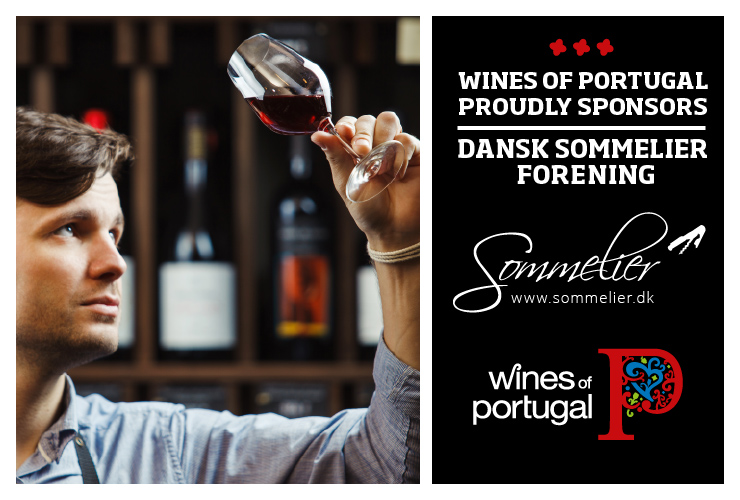 Wines of Portugal is one of the sponsors of the Danish Association of Sommeliers
Wines of Portugal is one of the sponsors of the Danish Association of Sommeliers in 2021.
Read more about the Danish Sommeliers Association here: https://sommelier.dk.
Read more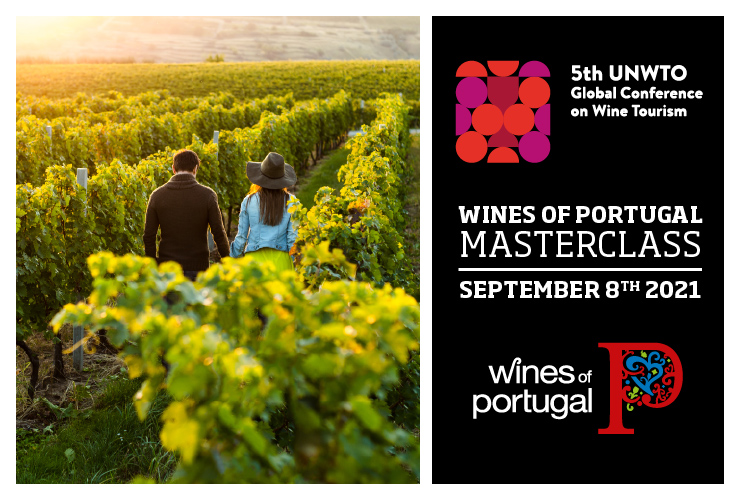 Wines of Portugal participates in the 5th Global Wine Tourism Conference
The 5th Global Wine Tourism Conference this year takes place in Portugal, from the 8th to the 10th of September, in Monsaraz.
Wines of Portugal collaborates with Portugal's Tourism Institute in this initiative through the organization of a Masterclass, which will take place on the first day of the event (September 8th), from 12:00 to 14:30, where there will be a Wine Tasting of the 14 Portuguese Wine Regions addressed to around 50 international participants who will be at the Conference.
Read more