News
Germany competition awards Portuguese wines and winery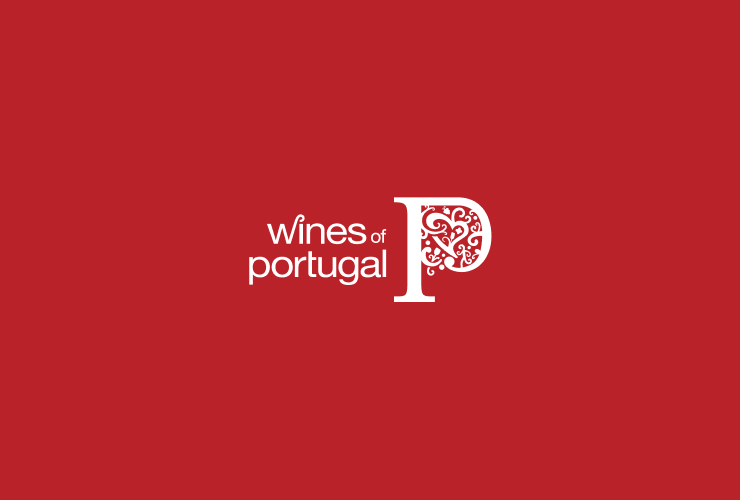 The international competition "Mundus Vini" awarded Enoport United Wines as "Producer of the year in Europe". Furthermore 159 Portuguese wines were also awarded.
The company Enoport United Wines besides being awarded producer of the year in Europe, also got five gold medals and 10 silver medals. Portugal achieved 58 gold medals and 101 silver medals in Portuguese wines produced in several Portuguese wine regions like Douro, Alentejo, Lisboa, Vinho Verde, Tejo, Setúbal Peninsula, Dão and Bairrada. The international jury of 11th Mundus Vini edition tasted 6,028 wines from 42 countries. Gold Medals Quinta de Marrocos - Port 10 Years 2010 Vinhas da Ira 2008 COMENDA GRANDE BRANCO 2011 PINK ELEPHANT ROSE 2011 VINHO REGIONAL LISBOA CASA DO LAGO ROSÉ 2011 VINHO REGIONAL LISBOA DFJ ALVARINHO & CHARDONNAY WHITE 2011 VINHO REGIONAL LISBOA Grandes Quintas Reserva Tinto 2009 Herdade da Calada Syrah e Touriga Nacional 2009 2007 CROOKED VINES Herdade Paço do Conde - Tinto 2009 Almocreve - Vinho Tinto Regional Alentejano Reserva 2010 Telhas Duas Quintas Reserva 2009 Adriano Ramos Pinto 2010 PLANSEL SELECTA COLHEITA SELECCIONADA TOURIGA NACIONAL 2010 PLANSEL SELECTA RESERVA Vinho Branco Xadrez Vinho Tinto Casa de Santar Reserva Vinho Tinto Flor de Tecedeiras Vinho Tinto Palestra ESPIGA Red 2011 QUINTA DAS SETENCOSTAS Red Wine 2009 MONTES CLAROS GARRAFEIRA Herdade das Servas Touriga Nacional 2008 Herdade das Servas Reserva 2008 Herdade São Miguel Reserva Quinta do Pégo Port LBV 2007 unfiltered Quinta do Pégo Vintage Porto 2009 Castello D'Alba T Nacional 2010 Atalaya Castello D'Alba Grande Reserva Calheiros Cruz Memórias Grande Reserva 2008 Calheiros Cruz Tinto 2010 2010 Terras do Anjo - White Wine Terras do Pó Castas 2011 Casa Ermelinda Freitas- Sauvignon Blanc 2011 APHROS SILENUS 2009 2011 Herdade dos Grous Reserva 2009 Herdade dos Grous Reserve 2011 Quinta de Gomariz Grande Escolha TNF Douro, Reserva 2004 Reserva do Monte Red 2010 Aveleda Reserva da Família Quinta de Marrocos Porto LBV 2007 Quinta do Portal Grande Reserva 2007 SOLAR DO LOUREDO Terras de Geraz 2008 Pai Cháo Solista AlmaGrande Reserva Touriga Nacional 2009 D. Fuas Reserva Regional Terras do Dao 2008 Solo Reserva Touriga Nacional 2009 Caves monteiro reserva Tinto DoTejo DOC 2009 NOVO MUNDO Do Tejo RESERVA DOC 2010 Adega de Pegoes Colheita Seleccionada 2011 Vinha Do Foral 2011 Grandes Quintas Colheita Tinto 2009 Porto Valdouro Twany Plansel Selecta Grande Escolha 2010 Silver Medals BIGODE RED 2009 VINHO REGIONAL LISBOA CORETO ROSE 2011 VINHO REGIONAL LISBOA PORTADA WINMAKER'S SELECTION ROSÉ 2011 VINHO REGIONAL LISBOA STORKS LANDING WHITE 2011 VINHO REGIONAL LISBOA Vilares Reserva - Tinto 2009 Quinta da Sequeira Grande Reserva 2008 DEU LA DEU Montaria Reserva VILA ALICE RESERVA 2009 PORTA DOS CAVALEIROS RESERVA TOURIGA NACIONAL 2010 2UVAS Red Wine 2011 Apegadas D 60 Quinta do Casal Monteiro Chardonnay & Arinto Reserva Barrão, 2010 Tinto 2009 Monte Barrão Reserva Terra D'Alter / Fado Reserva Red Terra D'Alter Reserva Branco 2010 Terra D'Alter Alfrocheiro Terra D'Alter Alicante Bouschet Lello Tinto- Red, Douro, 2009 Duas Quintas 2010 Adriano Ramos Pinto Herdade dos Machados - Reserva 2007 Quinta da Alorna Branco 2011 2009 Guadalupe Selection Vinho Regional Alentejano 2010 Marquês de Montemor Colheita Seleccionada Touriga Franca Etc etera 2011 Vinho Branco Quinta de Lourosa 2010 Vinho Tinto Monte da Cal Colheita Vinho Tinto Conde de Santar Vinho do Porto Quinta das Tecedeiras LBV Vinho Moscatel Conde de Sabugal Vinho Tinto Cabriz Reserva Vinho Branco Astrolabium Vinho Rosé Astrolabium Vinho Tinto Paço de Serviçaria Conde de Vimioso Red Reserve 2008 2010 Quinta do Casal Branco BONS-VENTOS 2011 QUINTA DO ESPÍRITO SANTO 2010 LAB Red 2011 MONTES CLAROS RESERVA ADEGA DE BORBA GRANDE RESERVA "GOLD" RG Rovisco Garcia Tinto Colheita 2009 Alma da Vinha - Douro Branco 2011 CSL VIOSINHO 2011 Herdade da Pimenta São Miguel Dos Descobridores Reserva 4UVAS Red 2011 2009 Casa do Cónego Touriga Nacional Corgo da Régua Douro DOC Red 2008 2011 Herdade de Gâmbia CIGARRA Shiraz-Tinta Barroca 2010 Casa Ferreirinha Quinta da Leda Callabriga Douro LUA NOVA EM VINHAS VELHAS 2010 LUA CHEIA EM VINHAS VELHAS AZUL PORTUGAL DO TEJO BRANCO Castello D'Alba Reserva 2011 RG Rovisco Garcia Branco 2011 ODISSEIA Castello D'Alba Vinhas Velhas Terras do Pó, Castas, Syrah, Petit Verdot 2009 Vale dos Barris - Pink Dona Ermelinda 2011, Casa Ermelinda Freitas, Casa Ermelinda Freitas- Touriga Franca 2009 White Wine Marquès de Marialva - Colheita Seleccionada 2011 Astrada Tawny Port Wine DO Espumante Murganheira Cuvée Reserva Especial Bruto 2002 2008 Mar da Palha Reserva Red 2010 Herdade dos Grous 2011 Quinta de Gomariz Loureiro Humus Reserva 2009 Casa de Vilacetinho Selected Harvest Loureiro Quinta do Romeu Reserva 2010 Tapada dos Monges Azal Aldeias de Juromenha Garrafeira 2008 Vale Barqueiros Selected Harvest Red 2008 Vale Barqueiros Selected Harvest White 2011 Monte Seis Reis Private Selection Chão da Quinta Premium Selection 2010 Reserva do Comendador Orionte Monte Mayor Quinta S.Joao Batista Special Selection Touriga Nacional 2008 Romeira Colheita Selectionada 2011 Novo Mundo Reserva DOC Tejo 2009 Dom teodosio - Enigma Reserva DoTEJO DOC 2010 Quinta S.JOAO Bastista Reserva syrah 2009 Cabeca de Toiro Reserva 2009 Rabisco Reserva DOTejo DOC 2010 ROMEIRA RESERVA 2010 Adega Da Vila Tinto Regional Alentejano 2011 RABISCO RESERVA REGIONAL ALENTEJANO 2011 Astronaut A Touriga nacional 2010 Portão da Eira - Verde Branco Colheita Seleccionada 2011 Vida Nova Rose 2011 Quinta do Gradil Touriga Nacional & Tannat 2011 Aveleda Alvarinho Adega de Pegoes Chardonnay arinto 2011 Vinho Branco Casa de Santar Reserva Aldeias de Juromenha Reserva 2008
Lastest News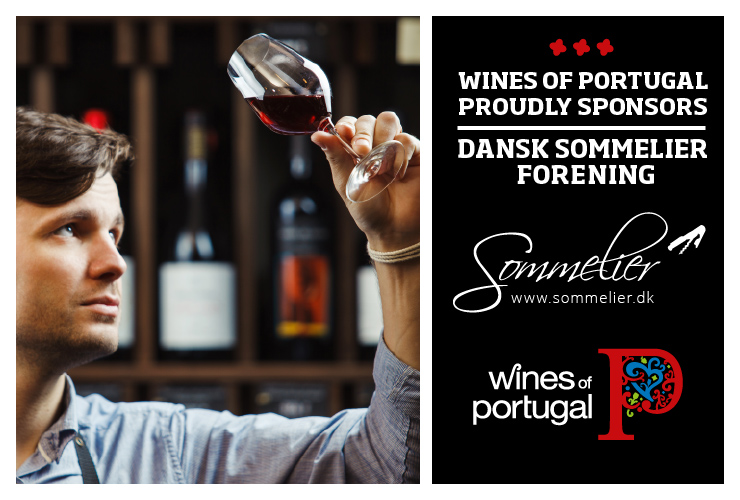 Wines of Portugal is one of the sponsors of the Danish Association of Sommeliers
Wines of Portugal is one of the sponsors of the Danish Association of Sommeliers in 2021.
Read more about the Danish Sommeliers Association here: https://sommelier.dk.
Read more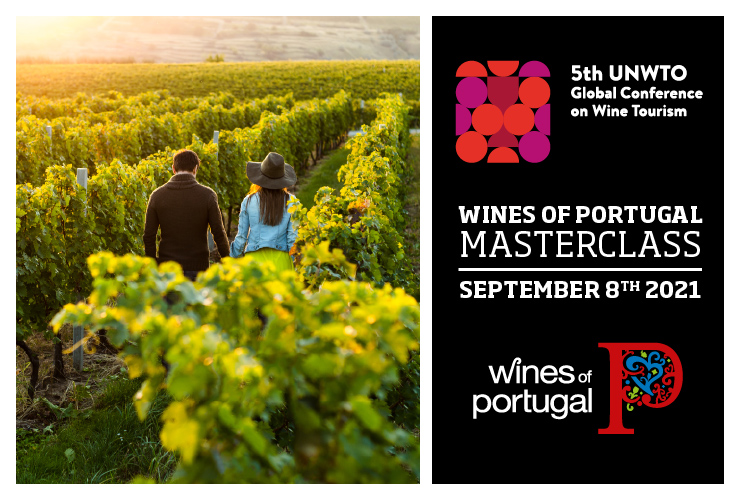 Wines of Portugal participates in the 5th Global Wine Tourism Conference
The 5th Global Wine Tourism Conference this year takes place in Portugal, from the 8th to the 10th of September, in Monsaraz.
Wines of Portugal collaborates with Portugal's Tourism Institute in this initiative through the organization of a Masterclass, which will take place on the first day of the event (September 8th), from 12:00 to 14:30, where there will be a Wine Tasting of the 14 Portuguese Wine Regions addressed to around 50 international participants who will be at the Conference.
Read more