News
Vinho biológico e o mercado do futuro em debate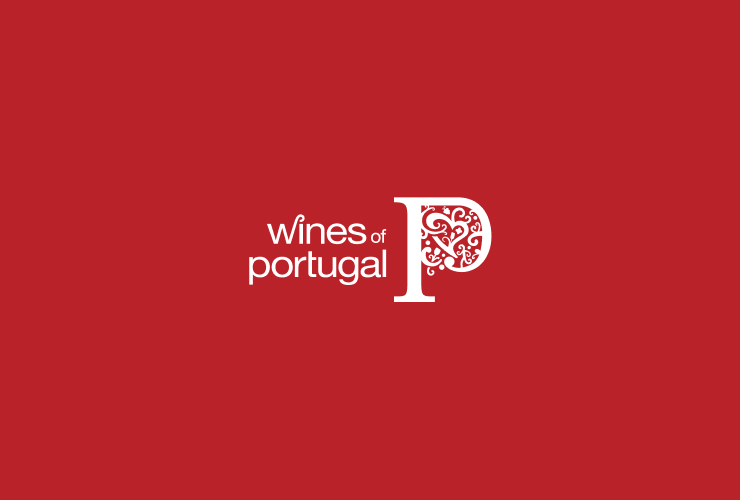 "Vinho Biológico – o mercado do futuro?" é o tema da conferência que hoje se realiza na Sala Ogival da ViniPortugal em Lisboa, situada na Praça do Comércio.
No momento em que a regulamentação europeia vai permitir a rotulagem do "Vinho Biológico", vários operadores da fileira do vinho expõem de forma transversal as vantagens do vinho biológico, debatem opiniões e apresentam casos de sucesso, com o objectivo de estimular o interesse de outros agentes da fileira pela produção biológica. Nos mercados internacionais os segmentos biológico e natural têm-se afirmado como os mais dinâmicos, registando maior crescimento e conseguindo atrair muita atenção e interesse. David Guimaraens, director técnico da Fladgate Partnership, Rui Cunha, enólogo, Nadir Bensmail, da garrafeira Os Goliardos, e Ricardo Rodrigues, da "Portuguese Story" em Londres, apresentarão os seus testemunhos e a perspectiva dos sectores de produção, enologia e comercialização. A Jorge Monteiro, Presidente da ViniPortugal, caberá a abertura e a moderação do evento e a Frederico Falcão, presidente do Instituto do Vinho e da Vinha, o encerramento do debate. No final os vários participantes e o público presente serão convidado a degustar vinhos provenientes de vinhas de agricultura biológica.
Lastest News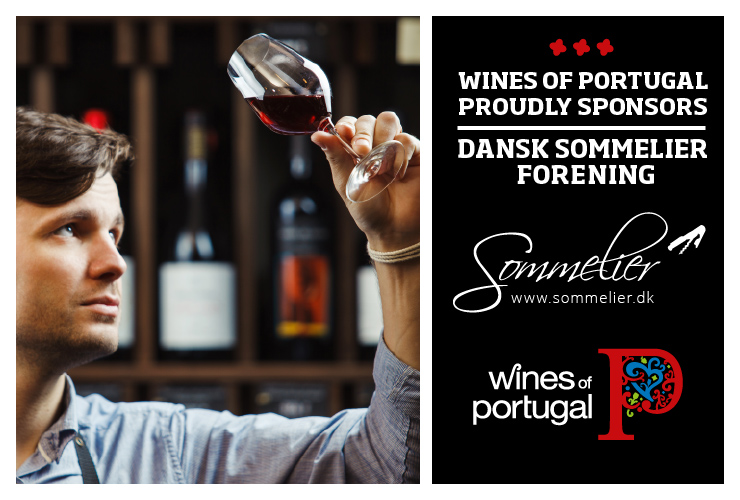 Wines of Portugal is one of the sponsors of the Danish Association of Sommeliers
Wines of Portugal is one of the sponsors of the Danish Association of Sommeliers in 2021.
Read more about the Danish Sommeliers Association here: https://sommelier.dk.
Read more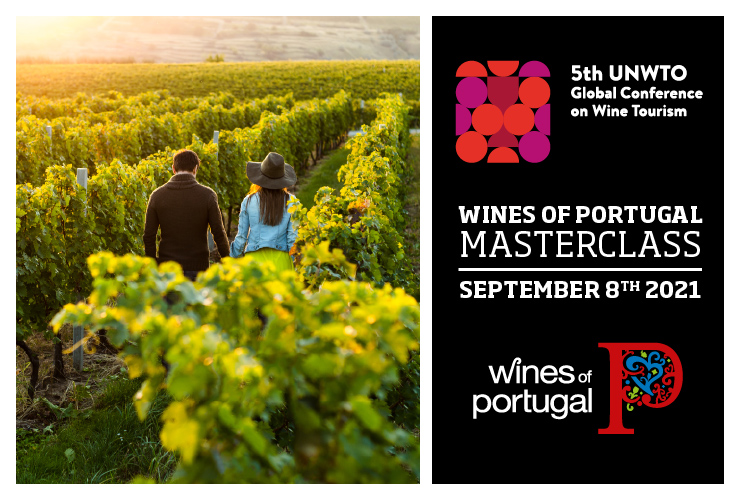 Wines of Portugal participates in the 5th Global Wine Tourism Conference
The 5th Global Wine Tourism Conference this year takes place in Portugal, from the 8th to the 10th of September, in Monsaraz.
Wines of Portugal collaborates with Portugal's Tourism Institute in this initiative through the organization of a Masterclass, which will take place on the first day of the event (September 8th), from 12:00 to 14:30, where there will be a Wine Tasting of the 14 Portuguese Wine Regions addressed to around 50 international participants who will be at the Conference.
Read more