News
50 best Portuguese wines announced today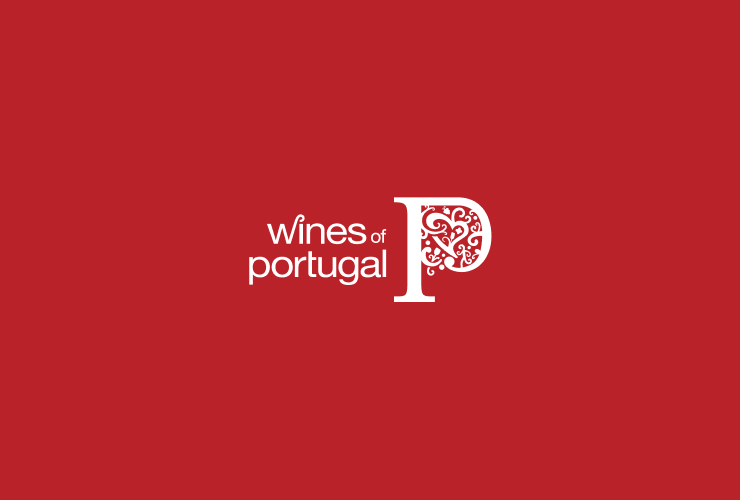 The 50 Portuguese wines list chosen by the British wine critic Julia Harding, Master of Wine and Jancis Robinson assistant were presented today in London.
The event took place at Weston Roof Pavilion, SouthBank Centre in London. Julia Harding, distinguished last year as "Wine Jornalist" for Portuguese Wines, explains that her wines selection "is just the tip of the iceberg, but if I did my job well, these 50 wines represent the depth and breadth of the remarkable Portuguese world wine. The synergy of different native and high quality grapes varieties with striking landscapes and climate is being creatively expressed by the winemakers who work hard and imaginative". Julia Harding chosen 27 red wines, 18 whites, 1 sparkling and 4 fortified wines and the list will be also presented in Edinburgh (20th June) and Manchester (21st June). For the first time, consumers can attend these events and try some Portuguese wines and Portuguese food. The event 50 Great Portuguese Wines was launched in 2003 by Viniportugal and aims to "promote the quality and diversity of Portuguese wines in a traditional market like the UK with extreme importance in the world wine, especially with strong opinion makers and leadership of trends followed by other markets worldwide", said Jorge Monteiro, CEO of Viniportugal. Here's the complete list: Red wines Campolargo, Alvarelhão 2011 Bairrada Casa da Passarela, Vinhas Velhas 2008 Dão Casca Wines, Monte Cascas Ramisco 2009 Colares Dulcineia dos Santos Ferreira, Sidónio de Sousa Garrafeira 2005 Bairrada Esporão, TN Touriga Nacional 2008 Vinho Regional Alentejano Filipa Pato, Calcário Tinto 2010 Bairrada Julia Kemper, Tinto 2009 Dão Luis Pato, Quinta da Ribeirinha Pé Franco 2011 Vinho Regional Beiras Niepoort, Robustus 2007 Douro Poeira 2009 Douro Quinta da Gaivosa, Abandonado 2009 Douro Quinta da Palmirinha Vinhão 2010 Vinho Verde Quinta das Maias Jaen 2008 Dão Quinta de Chocapalha, CH Touriga Nacional 2008 Vinho Regional Lisboa Quinta do Crasto, Reserva Vinhas Velhas 2009 Douro Quinta do Escudial, Vinhas Velhas 2007 Dão Quinta do Mouro Touriga Nacional 2006 Vinho Regional Alentejano Quinta do Noval 2008 Douro Quinta do Vale Meão 2009 Douro Quinta do Vallado Sousão 2009 Douro Quinta dos Barreiros, Gravato Vinhas Velhas 2008 Beira Interior Quinta Lagoalva de Cima, Grande Escolha Alfrocheiro 2008 Vinho Regional Tejo Ramos Pinto, Duas Quintas Reserva 2009 Douro Sonho Lusitano, Pedra e Alma 2009 Vinho Regional Alentejano Symington Family Estates, Altano Quinta do Ataíde Reserva Touriga Nacional 2008 Douro Valle Pradinhos, Porta Velha 2009 Trás-os-Montes Wine & Soul, Quinta da Manoella VV 2009 Douro Sparkling Wine Quinta das Bageiras, Grande Reserva Bruto Natural 2003 Bairrada White Wines Adega de Monção, 2011 Vinho Verde Afros, Loureiro 2009 Vinho Verde Biomanz, Dona Fátima Jampal 2011 Vinho Regional Lisboa Casal Figueira, António 2011 Vinho Regional Lisboa Dominó, Monte das Pratas Branco 2010 Vinho Regional Alentejano Filipa Pato, FP 2011 Vinho Regional Beiras Fitapreta, Palpite Reserva 2009 Vinho Regional Alentejano Niepoort, Coche 2010 Douro Quinta da Pellada, Primus 2009 Dão Quinta das Maias Malvasia Fina 2011 Dão Quinta de La Rosa, Branco 2010 Douro Quinta de Saes, Reserva Encruzado 2010 Dão Quinta de Soalheiro, Primeiras Vinhas Alvarinho 2010 Vinho Verde Quinta do Quetzal, Reserva Antão Vaz 2009 Alentejo Rui Reguinga, Terrenus 2010 Vinho Regional Alentejano Vales de Ambrães Avesso 2011 Vinho Verde Van Zellers, VZ 2010 Douro Wine & Soul, Guru 2008 Douro Fortified Wines Herdade do Mouchão, Mouchão Licoroso Alicante Bouschet 2006 Alentejo R 17.50 2011-19 Casa Agrícola Horácio Simões, Excellent Moscatel Roxo NV Moscatel de Setúbal Jose Maria da Fonseca, Alambre 20 Year Old Moscatel NV Moscatel de Setúbal Adriano Tiago, Tiagos Moscatel Superior 1993 Moscatel de Setúbal
Lastest News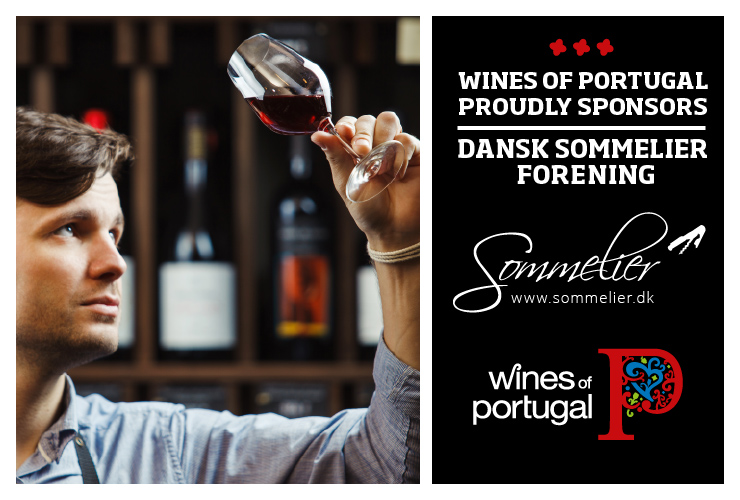 Wines of Portugal is one of the sponsors of the Danish Association of Sommeliers
Wines of Portugal is one of the sponsors of the Danish Association of Sommeliers in 2021.
Read more about the Danish Sommeliers Association here: https://sommelier.dk.
Read more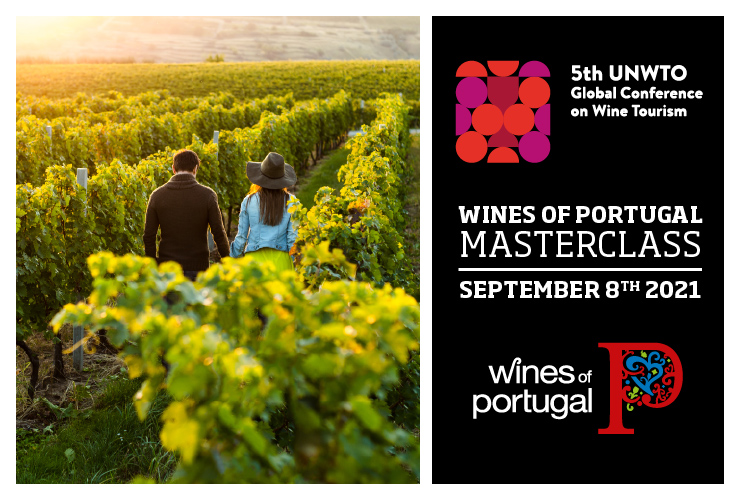 Wines of Portugal participates in the 5th Global Wine Tourism Conference
The 5th Global Wine Tourism Conference this year takes place in Portugal, from the 8th to the 10th of September, in Monsaraz.
Wines of Portugal collaborates with Portugal's Tourism Institute in this initiative through the organization of a Masterclass, which will take place on the first day of the event (September 8th), from 12:00 to 14:30, where there will be a Wine Tasting of the 14 Portuguese Wine Regions addressed to around 50 international participants who will be at the Conference.
Read more