News
Portugal awarded in the International Wine Challenge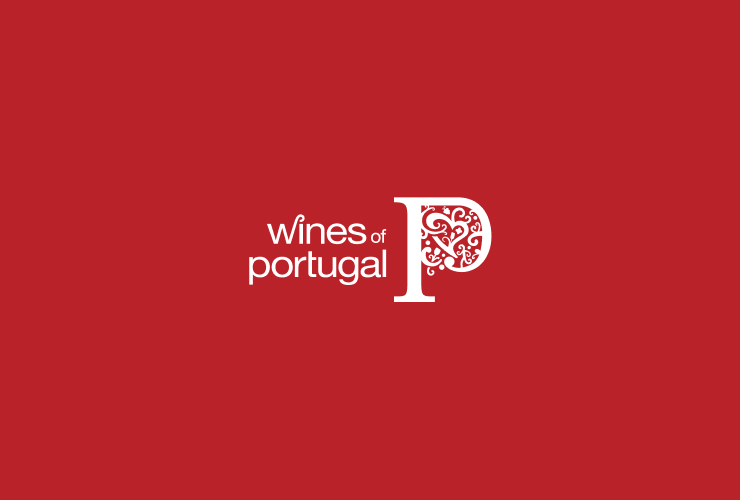 Among medals and commended wines the number of Portuguese wines that have been awarded in the International Wine Challenge was 709. The International Wine Challenge results proved of that Portuguese wines quality is progressively recognized.
Portuguese wines achieved 55 gold medals in the competition. The gold medal wines were essentially Port and Madeira wines, although there are some wines from Douro and Alentejo wine region. Also, a Moscatel of Setúbal is on the list. In the others awards, Portuguese wines got 169 silver medals, 220 bronze medals and 265 commended wines. The International Wine Ccompetition was founded in 1984 and is one of the most important wine competitions in the world. The jury has more than 400 elements, including famous names in the wine world as Oz Clarke, Charles Metcalfe, Tim Atkin, Jamie Goode and Joanna Simon. The list of gold medals features the following wines: Verdelho 20 Years, NV Bacalhoa Moscatel De Setúbal, 2000 Single Harvest Madeira, 1998 Porto Messias Colheita 1966, 1966 Porto Messias Colheita 1977, 1977 Messias Unoaked, 2009 Justino's Madeira Colheita 1995, 1995 Justino's Madeira Colheita 1999, 1999 Justino's Madeira Malvasia 1964, 1964 Justino's Madeira Verdelho 1934, 1934 Quinta Do Filoco Grande Reserva Touriga Nacional, 2009 Quinta Do Pégo LBV, 2007 Quinta Do Pégo Vintage Porto, 2007 La Rosa Reserve, 2009 Terra A Terra, 2010 Cem Reis, 2010 Terra D'alter Touriga Nacional - Fado Special Selection, 2010 Grandes Quintas Reserva Tinto, 2009 Vista Alegre Vintage 2009 Porto, 2009 Vallegre Doc Douro Reserva Especial 2009 - Old Vines, 2009 Verdelho 1996 Colheita, 1996 Boal 1982, 1982 Colheita 1997 Medium Sweet, 1997 LBV - Quinta Da Colmaca, 2005 Vieira De Sousa - Vintage 2009, 2009 Andresen Colheita, 1998 Butler Nephew and Co 40 Years Tawny, NV Porto 30 Years, NV Pintas, 2009 Zimbro Grande Reserva, 2007 Montes Ermos - Douro Reserva White, 2010 Vintage Port, 2007 Quinta dos Malvedos, 2001 Colheita 1969, 1969 Bottle Aged - Late Bottle Vintage, 2001 Chryseia, 2009 10 Year Old Verdelho, NV Colheita Sercial, 1995 Colheita Verdelho, 1995 Verdelho 1984, 1984 Bual, 1980 Verdelho 1977, 1977 Verdelho 1975, 1975 Maynard's Late Bottled Vintage Port 2008, 2008 Dalva Porto Colheita 1985, 1985 Presidential Porto LBV 2007, 2007 Krohn Porto Colheita 1982, 1982 Porto Cruz LBV 2004, 2004 Sandeman LBV, 2007 Sandeman 40 Years, NV Offley LBV, 2007 Offley 10 Years, NV Dow's Late Bottle Vintage, 2007 Warre's Late Bottle Vintage, 2007
Lastest News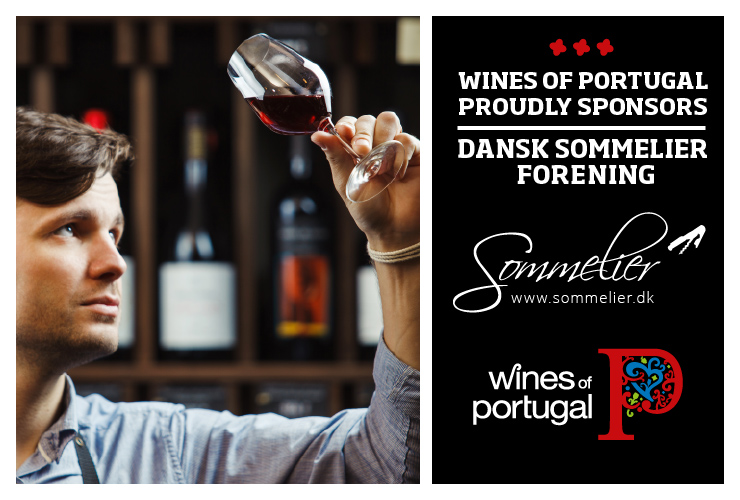 Wines of Portugal is one of the sponsors of the Danish Association of Sommeliers
Wines of Portugal is one of the sponsors of the Danish Association of Sommeliers in 2021.
Read more about the Danish Sommeliers Association here: https://sommelier.dk.
Read more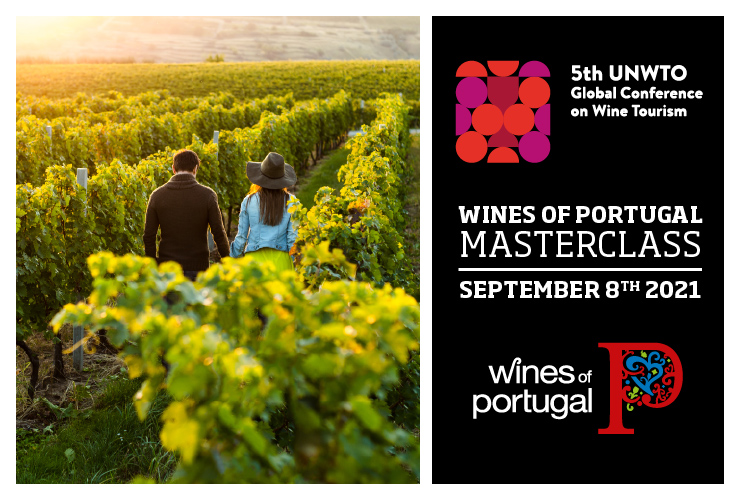 Wines of Portugal participates in the 5th Global Wine Tourism Conference
The 5th Global Wine Tourism Conference this year takes place in Portugal, from the 8th to the 10th of September, in Monsaraz.
Wines of Portugal collaborates with Portugal's Tourism Institute in this initiative through the organization of a Masterclass, which will take place on the first day of the event (September 8th), from 12:00 to 14:30, where there will be a Wine Tasting of the 14 Portuguese Wine Regions addressed to around 50 international participants who will be at the Conference.
Read more