News
Quinta do Vallado inaugura novo hotel rural vínico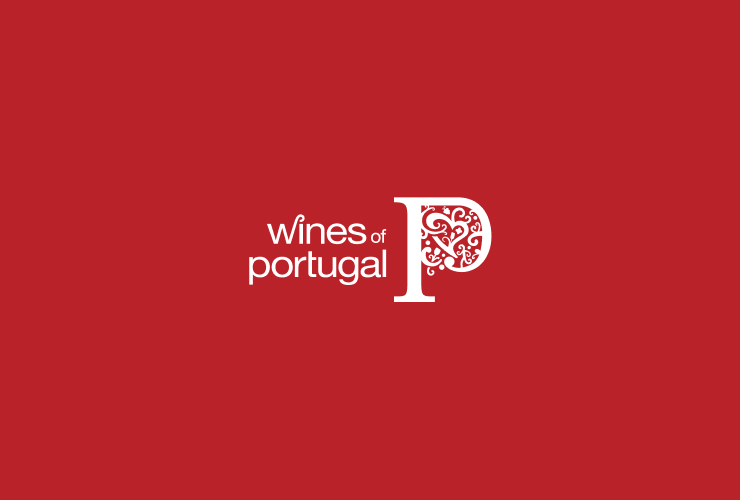 Em resposta ao aumento da procura de alojamento na região, a Quinta do Vallado abriu o novo Hotel Rural.
A Casa Tradicional, que outrora pertenceu a Dona Antónia Adelaide Ferreira - a lendária Ferreirinha - e que agora pertence aos seus tetranetos, funcionava até agora como Guest House, com cinco quartos que se manterão em pleno funcionamento. O projecto de enoturismo apresenta-se agora mais qualificado, diversificado e com uma nova dimensão, que não deixará indiferente quem por lá passar. O edifício do novo Hotel é assinado pelo arquitecto Francisco Vieira de Campos que optou por seguir a linguagem arquitectónica da adega. Rodeado de vinhas, hortas e jardins aromáticos, o Hotel Rural da Quinta do Vallado oferece agora dois edifícios com ambientes diferentes, que unificam tradição e modernidade numa completa experiência do Douro e da sua atmosfera inigualável. Os interiores do novo edifício, agora inaugurado, pautam pelas referências ao mobiliário nórdico vintage que partilham o espaço com materiais de origem nacional, num perfeito equilíbrio. As lareiras dos espaços comuns convidam a momentos de dolce far niente ou tertúlias entre amigos. Os hóspedes têm direito a uma garrafa de Tinto Vallado em todos os quartos e um pequeno-almoço requintado, mas tradicional, composto por várias iguarias caseiras. Houve um incremento na oferta de actividades vínicas, campestres e de aventura, bem como na oferta gastronómica.
Lastest News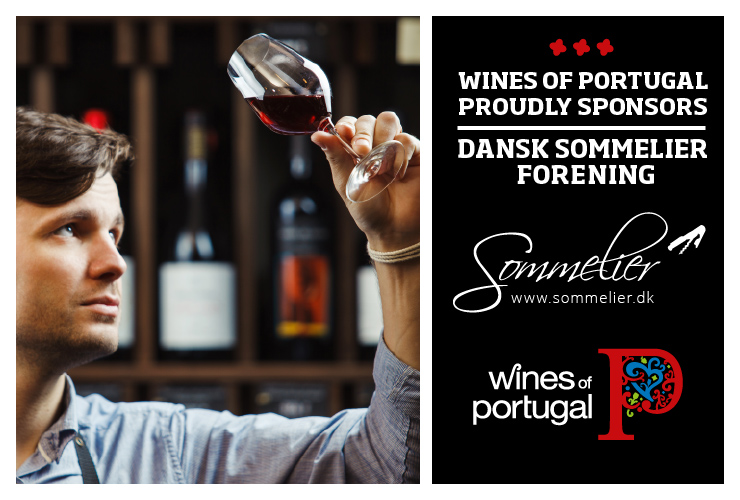 Wines of Portugal is one of the sponsors of the Danish Association of Sommeliers
Wines of Portugal is one of the sponsors of the Danish Association of Sommeliers in 2021.
Read more about the Danish Sommeliers Association here: https://sommelier.dk.
Read more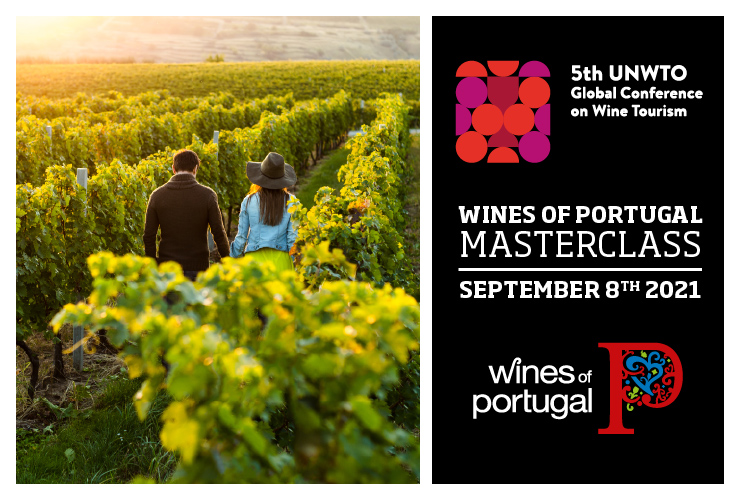 Wines of Portugal participates in the 5th Global Wine Tourism Conference
The 5th Global Wine Tourism Conference this year takes place in Portugal, from the 8th to the 10th of September, in Monsaraz.
Wines of Portugal collaborates with Portugal's Tourism Institute in this initiative through the organization of a Masterclass, which will take place on the first day of the event (September 8th), from 12:00 to 14:30, where there will be a Wine Tasting of the 14 Portuguese Wine Regions addressed to around 50 international participants who will be at the Conference.
Read more