News
Top 50 of Portuguese Wines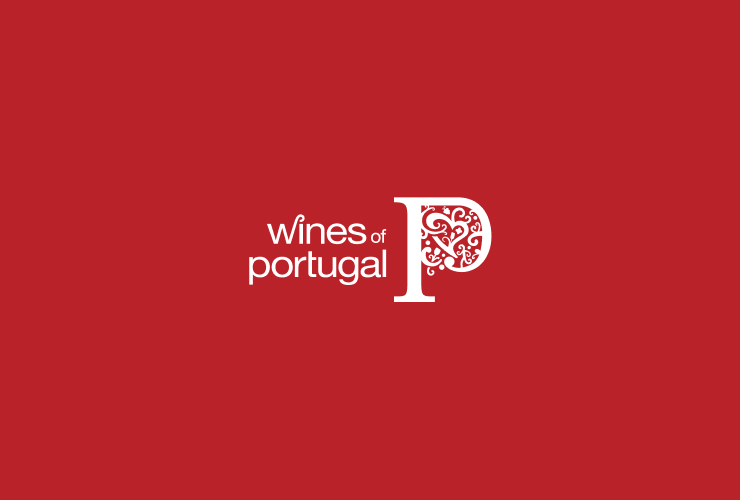 Last year Vini Portugal invited us to taste the wines of Portugal at their source. Based on our visit to every major wine producing region of the country and after tasting over 500 wines, we?ve selected our top 50, organized by their region of origin.
As we noted in the report, Portugal has made dramatic improvements in its table wines from all regions, not Just the Douro. We were especially impressed with several newer producers we found in the Alentejo, Vinho Verde, and elsewhere. Our 50 top wines are mainly current releases, many of which are available in the US. We scored most of these wines at 91 points or above on our 100 point scale. Of course, each year Vini Portugal asks a distinguished taster to select his or her top 50 wines. For 2009 that taster was Sarah Ahmed; for 2010 it was Tom Cannavan, both from the UK. Our top 50 wines cut across the vintages the two of them tasted. Also, what's available in the UK, where these tasters are based, and what we had access to in the US and in Portugal differ. Our results are especially relevant for Portuguese wines available in the US market. Of the 500 wines we tasted, a large number scored 90 points and above. In other words, a remarkably high percentage of Portuguese wines are of excellent quality. In addition, as noted in our report, Portuguese wines are also very good values in terms of quality relative to cost. Vinho Verde Anselmo Mendes Vinhos 2009 Contacto Alvarinho Vinho Verde Quinta de Gomariz 2009 Avesso Vinho Verde Quinta do Ameal 2008 Escolha Vinho Verde Quinta do Soalheiro 2008 Primeiras Vinhas Vinho Verde Quinta do Soalheiro 2008 Alvarinho Reserva Vinho Verde Douro CARM 2007 Grande Reserva Douro Casa Ferreirinha 2000 Barca Velha Douro Lemos & Van Zeller 2008 Quinta do Vale Dona Maria Douro Lemos & Van Zeller 2008 Curriculum Vitae Douro Muxugat 2008 Vinho Branco Douro Niepoort 2008 Batuta Douro Niepoort 2004 Robustus Douro Poeira 2008 Poeira Douro Prats and Symington 2007 Chryseia Douro Quinta de Tourais 2007 Miura Douro Quinta de Ventozelo 2007 Reserva Douro Quinta do Crasto 2007 Vinha da Ponte Douro Quinta do Crasto 2007 Vinha Maria Teresa Douro Quinta do Noval 2007 Tinto Douro Quinta do Vale Meão 2007 Tinto Douro Quinta dos Quatro Ventos 2006 Reserva Douro Ramos-Pinto 2004 Duas Quintas Reserva Especial Douro Wine and Soul 2008 Pintas Douro Beiras Filipa Pato 2008 Lokal Silex Beiras Luis Pato 2008 Quinta do Ribeirinho Pé Franco, Beiras Luis Pato 2005 Binha Barrosa Beiras Quinta da Falorca 2004 Garrafeira Old Vines Dão Quinta do Cardo 2006 Touriga Nacional Reserva Beira Interior Quinta do Encontro 2007 Encontro I Bairrada Quinta dos Roques 2003 Reserva Red Dão Lisboa Quinta de Pancas 2007 Reserva Lisboa Quinta da Romeira 2008 Morgado de Santa Catarina Reserva Bucelas Quinta do Monte d'Oiro 2003 Aurius Lisboa Peninsula de Setúbal Bacalhôa 2005 Palácio da Bacalhôa Setúbal Companhia das Quintas 2005 Herdade da Farizoa Pegos Claros Garrafeira Palmela José Maria Da Fonseca 2008 Periquita Superior Palmela Soberanas 2005 S Terras do Sado Alentejo Bacalhôa 2007 Tinto da Anfora Grande Escolha Tinto Alentejo Cortes de Cima 2004 Reserva Alentejo Dona Maria 2006 Reserva Alentejo Fitapreta 2007 Preta Alentejo Herdade da Malhadinha Nova 2007 Marias da Malhadinha Alentejo Herdade do Rocim 2008 Olho de Mocho Reserva Alentejo Herdade do Rocim 2007 Grande Rocim Tinto Reserva Alentejo Herdade do Mouchão 2005 Tinto Tonel No 3-4 Alentejo Herdade dos Grous 2008 Reserva Alentejo João Portugal Ramos 2005 Quinta da Viçosa Alentejo Paulo Laureano 2006 Reserva Tinto Alentejo Quinta do Zambujeiro 2005 Zambujeiro Alentejo
Lastest News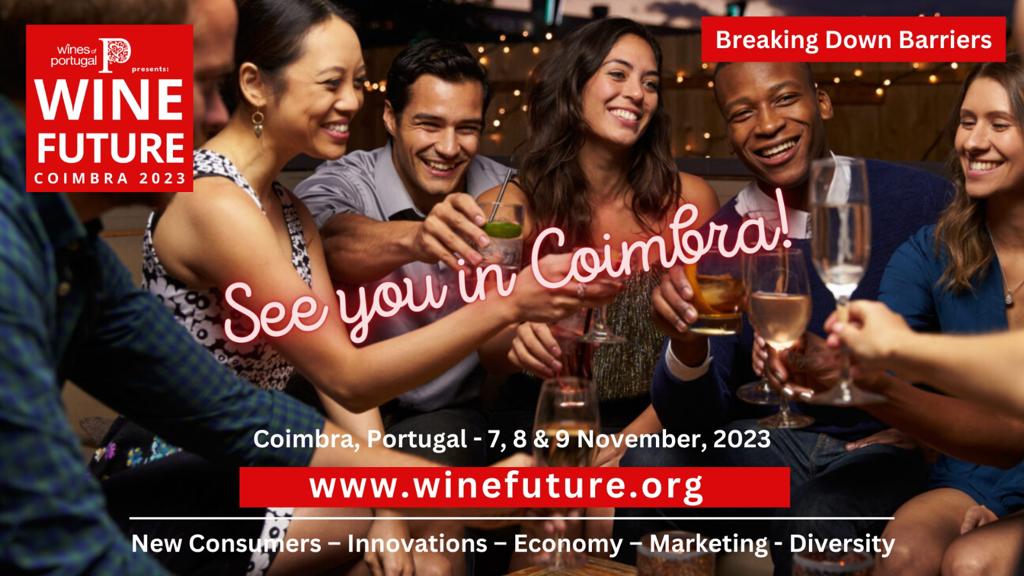 Ações em Portugal
31 October 23
Wine Future November 7th to 9th 2023
The 4th edition of Wine Future, which will take place between the 7th and 9th of November this year, will be held at the Convento de São Francisco in Coimbra. This 2023 edition is being co-organised by Wines of Portugal and Chrand Events. "Breaking Barriers" will be the theme of this, the largest meeting dedicated to wine held in Portugal, presenting participants with some of the most influential and respected names in the world of wine, but also with illustrious personalities from other sectors and even voices from competing industries.

Tickets can be purchased on ticketline: https://ticketline.sapo.pt/en/evento/wine-future-2023-75233
Read more