News
Portuguese All-Sorts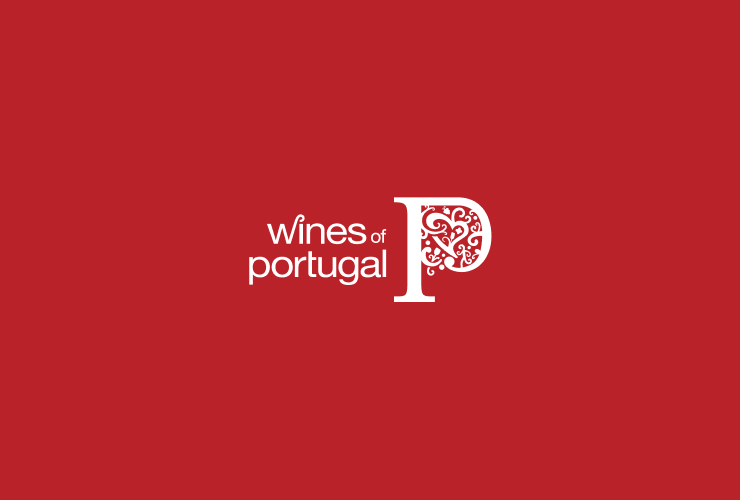 Many wine-producing countries are good at making one particular style of wine.
As a result of tradition, local demand and climatic conditions they may make just white wine or have to concentrate on sparkling or be a country where only rich red wines are of any consequence. Countries which are able to make all different styles of wines at good quality level are few and far between. One of these wine-making elite is our old friend and ally Portugal with whom we have long-standing trading links and to whom we have invariably and frequently turned for the supply of wine each and every time we have been at war with our French neighbours and either been unable or disinclined to drink their produce. Forming the western flank of the Iberian Peninsula the EU country of Portugal is in fact only 360 miles long and 120 miles wide but, excluding one or two mountain tops, nearly every area can and does grow vines and make wine of which the local population are usually great drinkers and advocates. During a week's journey around Portugal's main wine making regions I was able to see and taste all the variety at first-hand. There are very clear highly visible climatic and geological differences between the North and South and between the West and East and as a result Portugal really is able, despite its size, to succeed as a wine producing country with a full range of styles. These vary from young ultra-fresh dry whites through off-dry roses to long-aged dry Madeiras or sweet golden oldies and equally from garnet tanginess to structured hard tannic leatheriness and from fortified Vintage Port able to be kept a hundred years to rich violet-tinged 15 per cent south-eastern reds packed full of juicy 'drink me now' ripe fruit. With the exception of one or two mainly cheaper wines where international grapes like Sauvignon and Chardonnay and Cabernet and Merlot have fairly recently been introduced to catch consumer attention on labels for export markets Portugal's wines continue to be produced from local grape varieties. Unless you have already lived in Portugal you are unlikely to already know their names or their flavours but in a world of wine where boredom can easily creep in with the same flavours dominating in so many other countries they are well worth hunting out to try as a breath of fresh air. There are in fact over 300 native Portuguese grape varieties so please take this article as a means of attempting to mark your card with just a few of them and point you in the right direction. Lovers of fresh dry whites should look firstly (and thirstily) at the coolest climate region of all – in the quite damp Vinho Verde region up near the border with Spanish Galicia. Some English consumers will have vague recollections of carbonated sweetened low alcohol whites from here at cheap price points (a kind of vinous lemonade) but times have changed and there are now a series of single Quinta wineries concentrating on the best white grapes of the region to give floral citrusy dry whites just perfect with shellfish and starters. Any mention of such grape varieties as Alvarinho or Loureiro or Trajadura (either as single varietals or blended) is a helpful indication of higher quality. Further south similar dry whites with good acidity are required to supply the terraces, fish cafes and restaurants of Lisbon and here my main recommendation is for white wines from the Arinto grape. Its wines will often have a little more weight than Vinho Verde but will share zingy lemony flavour and in the best examples a touch of minerality. Just to the north of Lisbon lies the small Denominacao de Origem Protegida (DOP) of Bucelas which makes flagship white wine from this Arinto grape. The area was the scene of the Duke of Wellington's winter encampment at the beginning of the Peninsula Wars on the run up to Waterloo and his own and his troops' liking of Bucelas led to it becoming a very popular wine in 19th Century Britain. At one stage in great danger of being swallowed up by urban construction two of Bucelas's top producers Quinta da Romeira and Quinta da Murta continue the tradition – and both wines have what I find to be a trademark honeysuckle Bucelas aroma and enormous quaffability. They are both surprisingly good value too for dry whites of this calibre and at lower prices again there are also Indicacao Geografica Protegida (IGP) regions in central Portugal which also use this grape. Bical from Bairrada, Encruzado from Dao and Antao Vaz from Alentejo all have their fans among white wine drinkers but a final white variety it would be rude not to mention is the Muscat grape which although not indigenous to Portugal does have a long history here. On the Setubal Peninsula – across the Tejo estuary to the east of Lisbon – the DOP wine Moscatel de Setubal is made fortified either in a young vibrant perfumey three-year-old fruit-led style or with major barrel aged mellowness and more dried-fruit flavours as 10-year-old or 20-year-old specialities. There could be no more appropriate or better way of tasting these Moscatels than with Pasteis de Nata (Portugal's gorgeous custard tarts) which can be bought locally either to take away at Stone's open-air Farmers Market (which takes place on the first Saturday of each month) or where they are actually made at North Staffordshire's own Portuguese restaurant The Mill Hotel in Stone, which has incidentally a good wide selection of other Portuguese cuisine and wines. Of Portugal's native red grape varieties many are the same grapes used in the production of fortified Port (of which more in a future column) and within Portugal the Touriga Nacional variety is particularly highly regarded. I find it has an interesting original mix of herbal and berry on the nose but also on the palate which usually has good weight and ageing potential and which winemakers told me should be savoured from a glass designed for claret which says much for its structure and style. It is possible to find single varietal examples either from the Douro or the Dao region. In the DOP of Dao it may also be blended with another local grape Jaen. This variety is known as Mencia in Northern Spain and with its tanginess, plum flavours and hint of violet has noticeable similarities of character with some youthful northern Italian reds such as Barbera (from Piedmont) or Schioppettino (from Friuli) – both highly complimentary comparisons. I will ignore talk of Bastardo (which as its name suggests is not one of Portugal's most noble red grapes) and talk instead of Baga which is the mainstay grape of the central coastal DOP of Bairrada. Looking almost Burgundian in colour with the 10 or 12 years age that good examples require, it is probably a good idea to decant Baga wines and drink them from a more open glass shape like those designed for Red Burgundy. In fact this small thick skinned grape gives both high acidity and high tannin in rather the same way as Nebbiolo (the red grape that makes Barolo) and there are similarities in the way it needs to mellow and the strong flavoured foods it should accompany. The uncrowned king of the Baga grape is an outstanding winemaker called Luis Pato. The Aragonez or Tinta Roriz grape variety is the Portuguese version of Spain's Tempranillo grape so many readers will know what to expect here and the Castelao or Periquita is very much the workhorse of Portuguese red wines while Alfrocheiro Preto seems to be developing a following. Rags to riches is the story of the red-fleshed Alicante Bouschet which found its way to Portugal from Southern France but performs here with considerably more class and appeal. It is a particular favourite in the south eastern warm climate region of Alentejo (home too to more than half of the World's cork production) and whose forward rich heavier fruity reds are more than a smidgeon reminiscent of those of Australia and do not need the same ageing as the reds from cooler more northerly areas. The Portuguese region that most Brits tend to visit on holiday is the Algarve which although it has four Denominacoes and an IGP is in all honesty superb for beach and golf life but one of the least interesting of Portugal's wine regions. It will however have wine shops and good restaurants with wine from elsewhere in Portugal made from the grape varieties I have been mentioning. Good hunting here and there. There are some fabulous wines which will well repay the chase.
Lastest News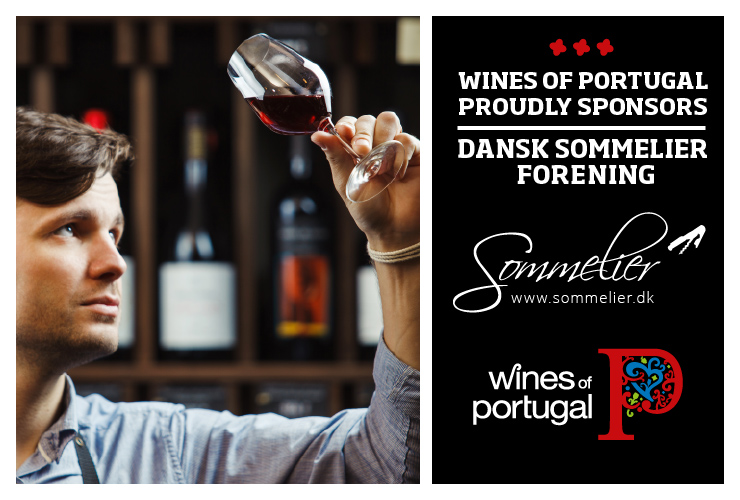 Wines of Portugal is one of the sponsors of the Danish Association of Sommeliers
Wines of Portugal is one of the sponsors of the Danish Association of Sommeliers in 2021.
Read more about the Danish Sommeliers Association here: https://sommelier.dk.
Read more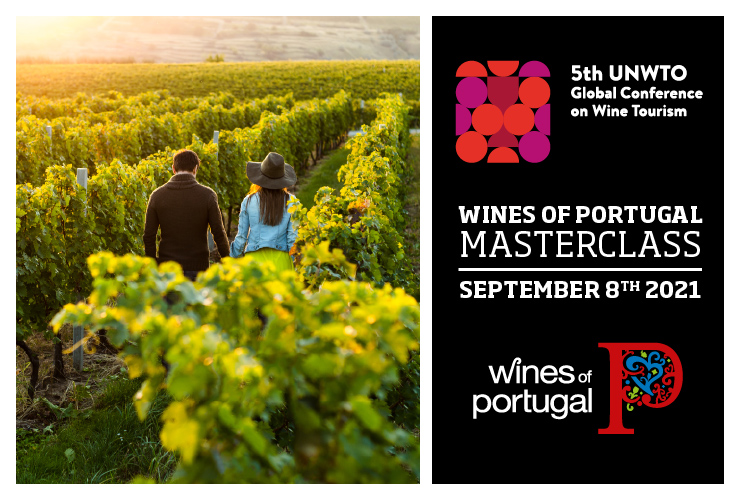 Wines of Portugal participates in the 5th Global Wine Tourism Conference
The 5th Global Wine Tourism Conference this year takes place in Portugal, from the 8th to the 10th of September, in Monsaraz.
Wines of Portugal collaborates with Portugal's Tourism Institute in this initiative through the organization of a Masterclass, which will take place on the first day of the event (September 8th), from 12:00 to 14:30, where there will be a Wine Tasting of the 14 Portuguese Wine Regions addressed to around 50 international participants who will be at the Conference.
Read more