News
The 30 for the Touriga Nacional's TOP 10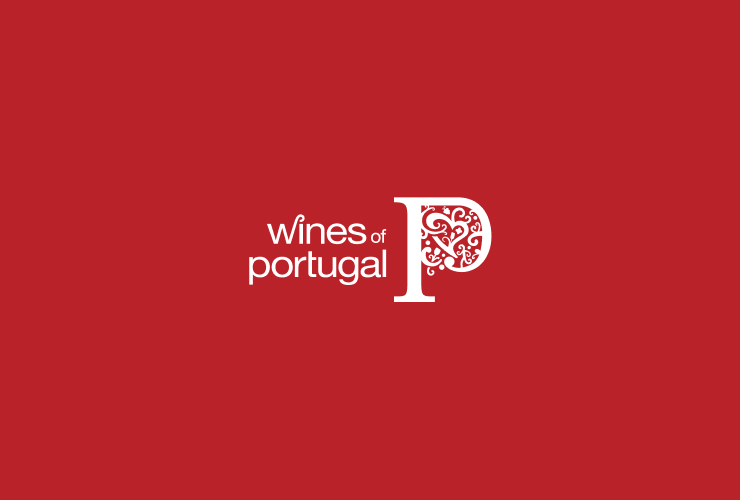 In the past 5 November a Touriga Nacional Wines contest was held in Lisbon. The goal was to choose the 30 best wines that will be present in the final, taking place on December 9.
The event occurred in a hotel in Lisbon under the organization of Revista de Vinhos. Originally set to select the 50 best wines, it was felt that it was necessary to reduce the number of wines being presented to the TOP10's Jury, in order to increase the rigor in choosing the 10 best Touriga Nacional wines. The 80 samples received by ViniPortugal and tasted by a jury of Winemakers, sommeliers and journalists were the basis for the election of the 30 wines alphabetically listed below. The final that will enlighten the TOP 10 will run on December 9, during the "Wines of Portugal International Conference" and will be held at Hotel The Yeatman, in Vila Nova de Gaia. To choose the 10 best wines a internationally renown jury was elected: United Kingdom: Jancis Robinson MW & Neal Martin USA: Doug Frost MS MW & Mary Ewing Mulligan MW Germany: Kristine Baeder & Stephan Reinhardt Asia: Tomoko Ebisawa, Need Goodwin MW, Tommy Lam & Simon Tam Brazil: Guilherme Rodrigues & Luis Horta Norway: Tom Marthinsen Portugal: José Salvador & Luís Lopes Nota: MW=Master of Wine; MS=Master Sommelier TOP 30 Touriga Nacional (alphabetically) Adega de Pegões Touriga Nacional 2008 Alfaraz Touriga Nacional 2008 Carrossel 2007 Casa de Santa Vitória Touriga Nacional 2007 Casa Ermelinda Freitas Touriga Nacional 2008 Castello d'Alba Unoaked Touriga Nacional 2009 Churchill's Estates Touriga Nacional 2008 Delaforce Touriga Nacional 2007 Encontro Touriga Nacional 2008 Follies Touriga Nacional 2008 Gravato 2006 Herdade do Esporão Touriga Nacional 2008 Herdade São Miguel Touriga Nacional 2008 Inquieto Touriga Nacional 2008 Marques dos Vales Grace Touriga Nacional 2008 Munda Murganheira Espumante Touriga Nacional Bruto Pedra Cancela Touriga Nacional 2008 Plansel Selecta 2008 Quinta da Pedra Alta Touriga Nacional 2007 Quinta da Touriga Chã 2007 Quinta das Marias 2008 Quinta das Tecedeiras Touriga Nacional 2007 Quinta do Cachão 2008 Quinta do Cardo Touriga Nacional 2008 Quinta do Couquinho Reserva Touriga Nacional 2008 Quinta do Noval Touriga Nacional Douro 2008 Quinta do Portal Touriga Nacional 2009 Quinta do Vallado Touriga Nacional 2008 Scala Coeli 2007
Lastest News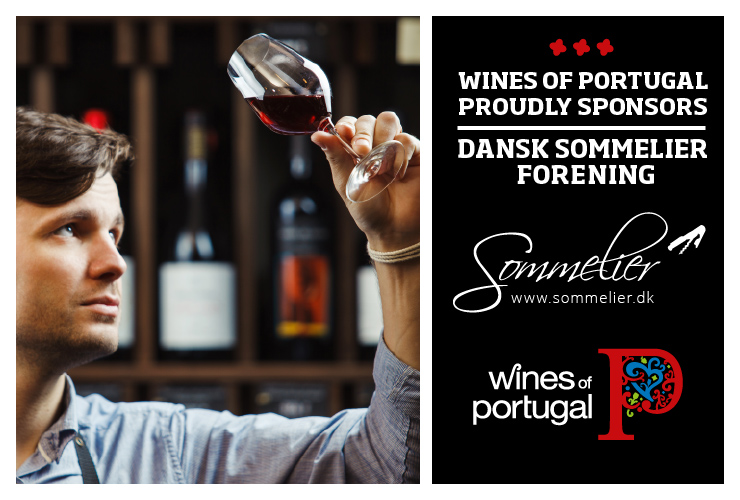 Wines of Portugal is one of the sponsors of the Danish Association of Sommeliers
Wines of Portugal is one of the sponsors of the Danish Association of Sommeliers in 2021.
Read more about the Danish Sommeliers Association here: https://sommelier.dk.
Read more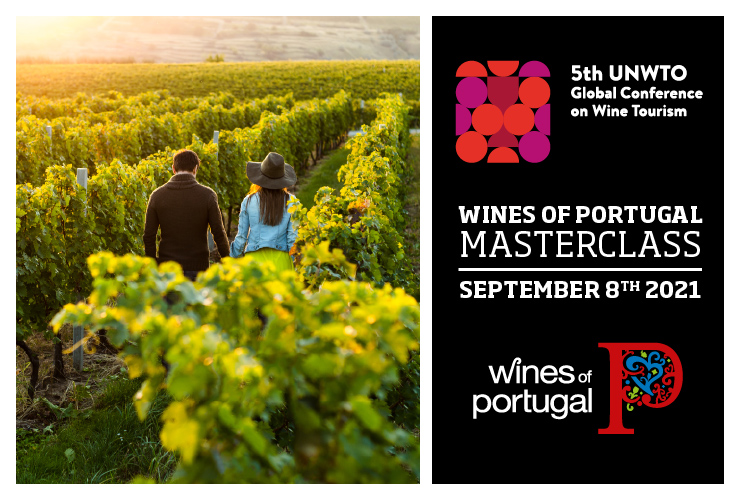 Wines of Portugal participates in the 5th Global Wine Tourism Conference
The 5th Global Wine Tourism Conference this year takes place in Portugal, from the 8th to the 10th of September, in Monsaraz.
Wines of Portugal collaborates with Portugal's Tourism Institute in this initiative through the organization of a Masterclass, which will take place on the first day of the event (September 8th), from 12:00 to 14:30, where there will be a Wine Tasting of the 14 Portuguese Wine Regions addressed to around 50 international participants who will be at the Conference.
Read more