News
Bons vinhos de Portugal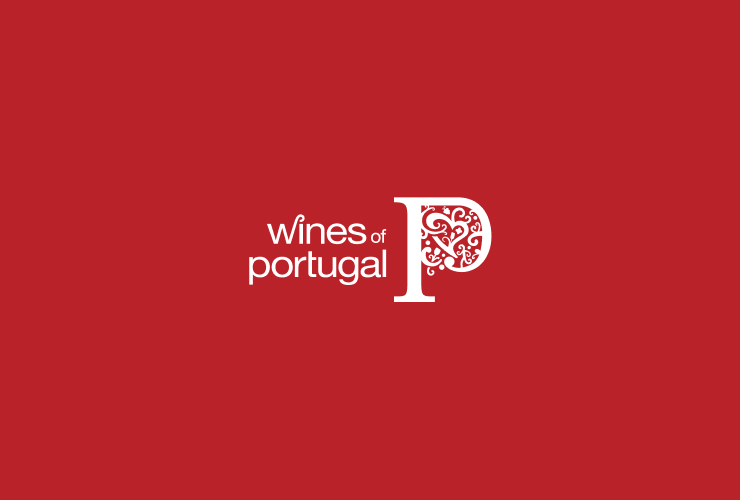 Uma das grandes vantagens de Portugal, como país produtor de vinhos, tem sido o seu isolamento, que permitiu que as suas Castas Autóctones se tenham mantido virtualmente desafectadas pela moda Cabernet/Chardonnay, no entanto, este isolamento também tem sido, de certo modo, uma desvantagem.
Os Portugueses tiveram sempre este estranho hábito de fazer vinhos para o Português, em vez de fazerem vinhos frutados, sumarentos, que apelassem à maioria dos consumidores mundiais. Os Vinhos que sempre foram os mais respeitados eram vinhos incrivelmente duros e potentes, que passavam demasiado tempo nas adegas, antes de serem engarrafados. Portugal tem uma matéria-prima de enorme qualidade e tem vindo a demonstrar a vontade e o engenho para tornar os seus vinhos exportáveis. É muito triste que vinhos de enorme qualidade não sejam muito mais conhecidos e apreciados. Admitindo o facto de Portugal ter hoje em dia uma cultura vibrante em torno do Vinho, acabou por ditar o aumento dos preços nos vinhos mais procurados pelos Portugueses. Certo é que esses vinhos têm uma personalidade forte e acho que ninguém que seja interessado por vinho, deveria negar a si próprio a experiência com os Vinhos Portugueses. Jancis Robinson é uma influente líder de opinião no mundo dos vinhos e Master of Wine.
Lastest News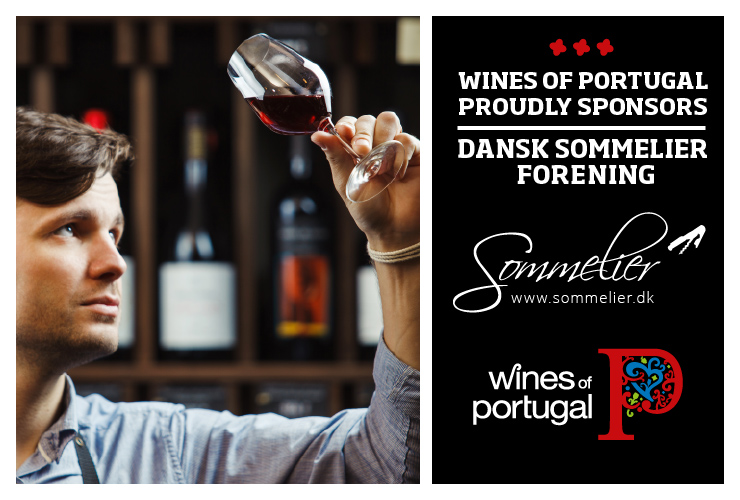 Wines of Portugal is one of the sponsors of the Danish Association of Sommeliers
Wines of Portugal is one of the sponsors of the Danish Association of Sommeliers in 2021.
Read more about the Danish Sommeliers Association here: https://sommelier.dk.
Read more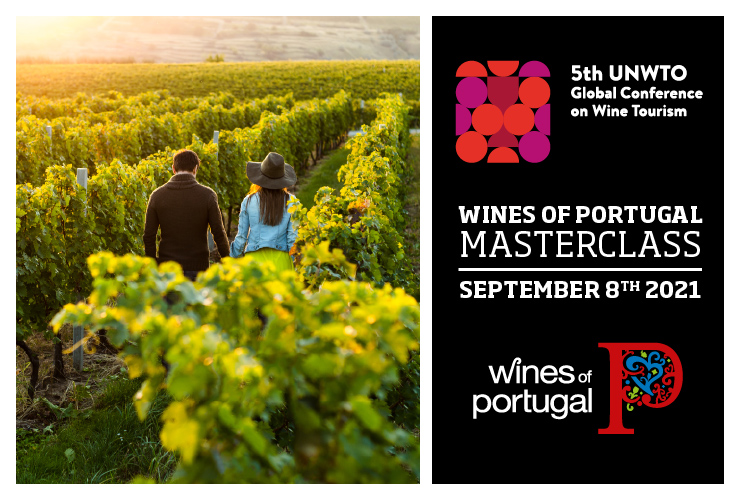 Wines of Portugal participates in the 5th Global Wine Tourism Conference
The 5th Global Wine Tourism Conference this year takes place in Portugal, from the 8th to the 10th of September, in Monsaraz.
Wines of Portugal collaborates with Portugal's Tourism Institute in this initiative through the organization of a Masterclass, which will take place on the first day of the event (September 8th), from 12:00 to 14:30, where there will be a Wine Tasting of the 14 Portuguese Wine Regions addressed to around 50 international participants who will be at the Conference.
Read more