News
Lisboa e Porto festejam com vinho a copo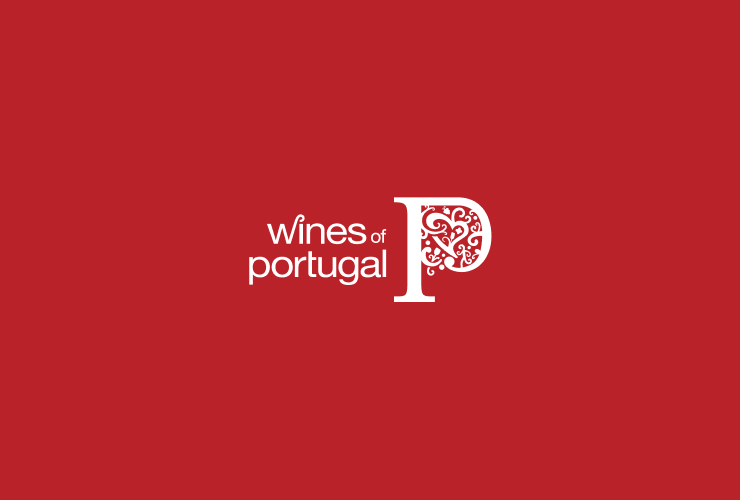 A Rua da Barroca, no Bairro Alto, em Lisboa, e as Ruas de Cândido dos Reis e da Galeria de Paris, no Porto, serão o palco das Festas "a Copo!" 2012 da ViniPortugal, onde 17 vinhos premium portugueses, servidos a copo, serão os protagonistas.
A iniciativa terá lugar nos dias 22 e 23 de Junho, em Lisboa, e nos dias 29 e 30 de Junho, no Porto. As Festas "a Copo!" decorrem no âmbito da campanha "a copo!" da ViniPortugal com o objectivo de promover o consumo de bons vinhos portugueses a copo, como forma de aceder a diversas opções de elevada qualidade, com moderação, em momentos de descontração e convívio. Este ano, a animação terá início às 20h, nos bares e restaurantes com serviço de vinho a copo associados ao evento. A partir dessa altura, a festa espalha-se pelas ruas, através de iniciativas que irão envolver e surpreender o público presente. Poderão ser degustados, ao todo, 17 vinhos portugueses de referência, das principais regiões demarcadas, a um preço acessível (1,5€). Este ano a iniciativa contará com a participação de 12 bares, wine bars e restaurantes em Lisboa e 14 no Porto. A organização está ainda a preparar acções específicas com o objectivo de sensibilizar os participantes para a moderação associada ao consumo de vinho a copo durante as Festas, entre as quais a disponibilização de equipas com alcoolímetros, para que os presentes possam medir a taxa de alcoolémia durante o evento. Em 2011, as Festas "a copo!" contaram com uma elevada adesão, com 12 500 pessoas a celebrar o vinho português de forma responsável e 850 garrafas de vinho vendidas.
Lastest News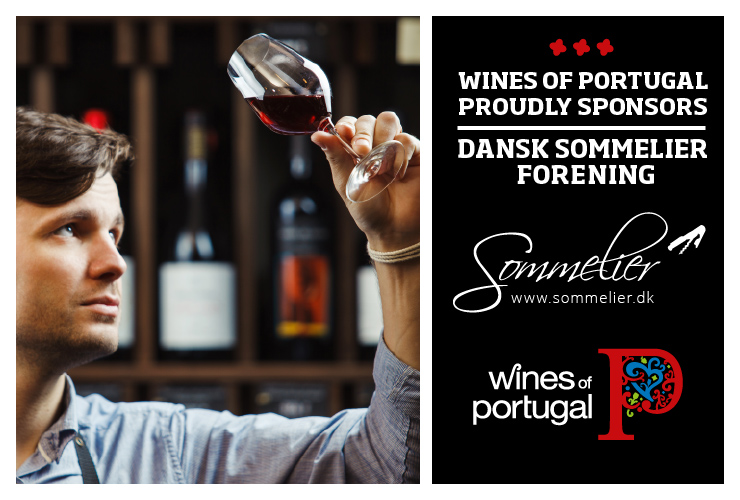 Wines of Portugal is one of the sponsors of the Danish Association of Sommeliers
Wines of Portugal is one of the sponsors of the Danish Association of Sommeliers in 2021.
Read more about the Danish Sommeliers Association here: https://sommelier.dk.
Read more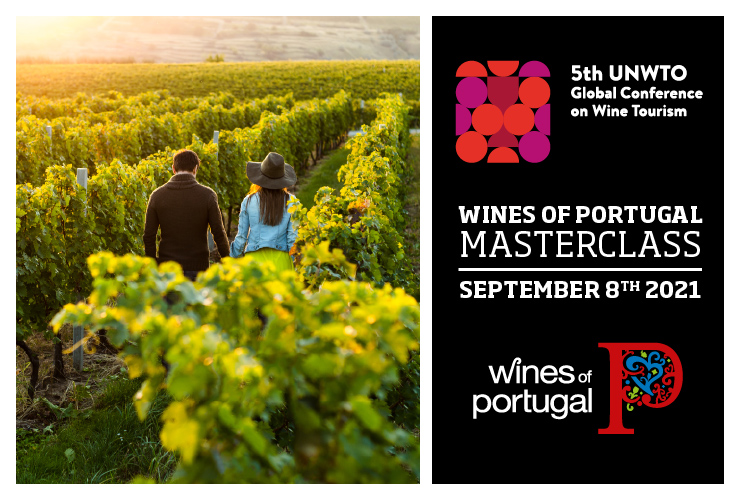 Wines of Portugal participates in the 5th Global Wine Tourism Conference
The 5th Global Wine Tourism Conference this year takes place in Portugal, from the 8th to the 10th of September, in Monsaraz.
Wines of Portugal collaborates with Portugal's Tourism Institute in this initiative through the organization of a Masterclass, which will take place on the first day of the event (September 8th), from 12:00 to 14:30, where there will be a Wine Tasting of the 14 Portuguese Wine Regions addressed to around 50 international participants who will be at the Conference.
Read more