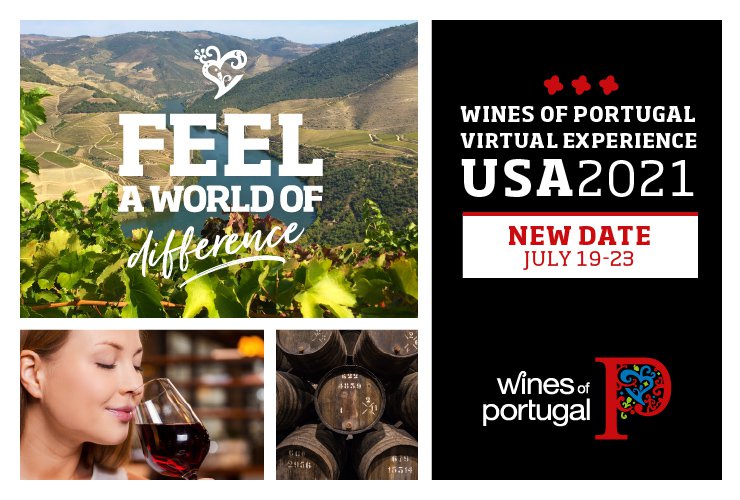 Event description
ViniPortugal will organise a digital event with the aim of promoting business contacts between Producers and Trade Professionals in the American market.
Given the impossibility of travelling and meeting in person, ViniPortugal is developing an exclusive virtual platform, adapted to computers, tablets and smartphones that will remain captive until 31 December 2021. The online event will take place between 19th and 23rd July, to which 100 Trade Professionals will be invited - Importers, Distributors, Retailers, Sommeliers and F&B Managers - who will have the opportunity to schedule online meetings with the participating Producers during the 5-day event.
In addition to the scheduling of meetings, educational content will also be made available and a seminar will be implemented. During this period, trade professionals will be invited to navigate on the platform and explore the information available about the participating producers and about Portugal. After the 5-day event, the platform will remain accessible until the end of 2021 in order to amplify results.
Each Producer will have a dedicated area where they can present a portfolio of 10 references, relevant information about the company, other informative and educational content. In addition to the content provided by the producers, ViniPortugal will ensure the collection and production of a 1 minute and 30 second video interview and 10 360º photographs for each participating producer, with fieldwork scheduled for March and April 2021.