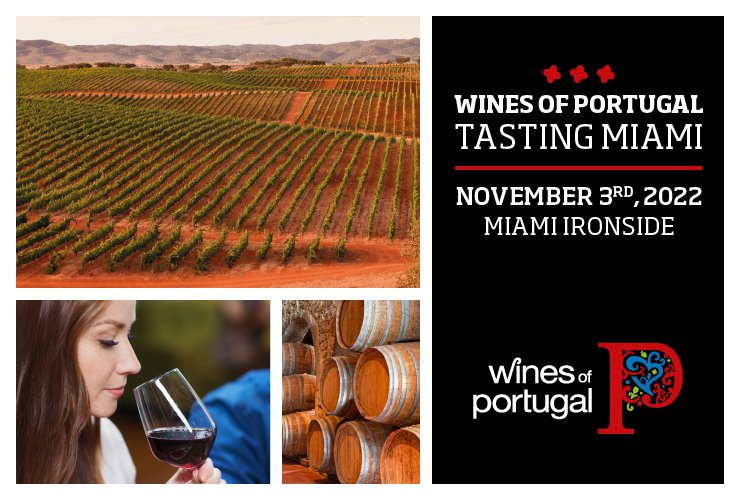 Event description
As part of the Promotion Plan approved for 2022 and with the goal of raising the profile of Portuguese wines and identifying new business opportunities for producers, Wines of Portugal will be organizing one tasting in Miami, aimed at producers, preferably with distribution in the market.
This tasting is oriented to professionals - Distributors, Importers, Retailers, Sommeliers, F&B Managers and wine and gastronomy media - and consumers, being expected 50 - 75 guests from each target public.
Integrated in the tasting program, there will also be a panel discussion on a current issue led by the Wines of Portugal Ambassador in the U.S., Eugénio Jardim, and addressed to an audience of 50 guests in person (Trade Professionals). To ensure a greater reach, one of the sessions will be broadcast on Facebook Live.