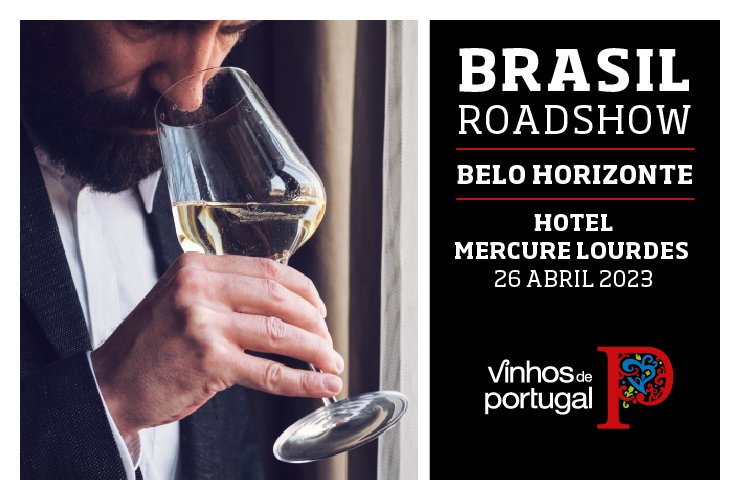 Event description
As part of the 2023 Promotion Plan and with the objective of identifying new business opportunities for economic agents, with and without distribution in Brazil, Vinhos de Portugal will organize a Roadshow in three Brazilian cities: Brasilia, Belo Horizonte and Ribeirão Preto.
These are Annual Tastings for a maximum number of 18 producers per action and are aimed at local professionals and consumers.
In each of the tastings, a seminar directed to professionals and first-line media is planned.
Scheduled time for the Tasting/per city:
Tasting: 4pm to 9pm
3pm to 4pm - Masterclass
4pm to 6.30pm - Tasting exclusively for professionals
6.30pm to 9pm - Consumers